Touring Scenic Ireland in Five Nights
Departed 14th Apr 2022
5 nights
Sails from Liverpool
Borealis
S2209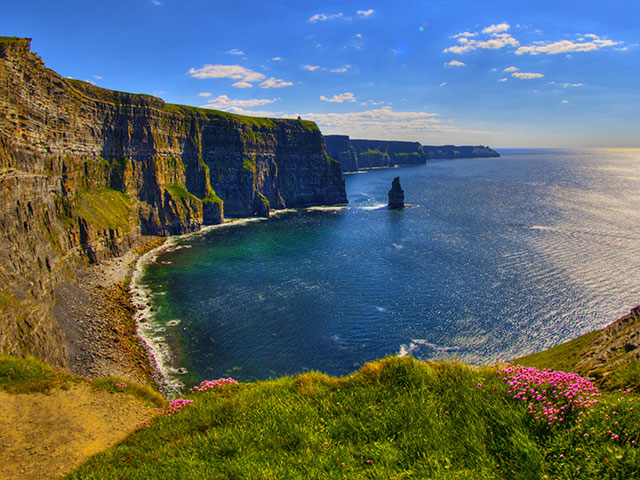 This cruise has now set sail.
Exploring the 'Emerald Isle', taking in scenic and city highlights along the way, makes for a memorable discovery of Ireland's beauty, history and culture. Sailing away from the main coastal routes, smaller ship Borealis takes you to uncover scenes found off the beaten track. See the dramatic Cliffs of Moher and Croaghaun; the imposing sea stacks at Downpatrick Head and Malin Head; and the rugged, Atlantic Ocean-carved landscapes of Wild Atlantic Way, Clare Island, the Inishkea Islands and Tory Island – the most remote, inhabited land in Ireland. [ReadMore]
During your time ashore, enjoy time to seek out the highlights of three fascinating cities. Cobh is famed for its brightly coloured harbour and impressive cathedral, and for its links to the infamous, ill-fated ocean liner, RMS Titanic, while a visit to Belfast is a chance to explore the connection between Titanic and Northern Ireland's capital – a city entrenched in centuries of maritime history – too. On tour from Belfast you could visit the UNESCO-listed Giant's Causeway, and study this wonder's remarkable basalt columns up-close. Meanwhile charming Galway will provide a day of delights to enjoy, from delicious seafood to medieval history and dramatic west coast scenery.