Your cruise at a glance
The Olsen Way Highlights
This cruise has been planned to reunite the entire Fred. Olsen fleet in Funchal, making for a memorable day of fun and celebration to be shared with crews and fellow guests. Away from the festivities, there are chances to explore Madeira's fragrant botanical gardens and unique levada walking trails. Before your call into Funchal, you can experience the diverse nature of the Azores. This hard-to-reach archipelago features colourful lakes and vast craters, rolling green hills and bubbling hot springs. There's also the opportunity to go in search of sperm whales with the help of ORCA Conservationsists. Elsewhere you can uncover Lisbon's rich maritime history, and tour to Oporto, famous for port wine.
*Please note slight change to the itinerary since this cruise was first published.
Explore the Itinerary
The Fleet in Funchal Event
This sailing will be part of our very special 2023 fleet reunion in Funchal!

On Thursday 9th November 2023 all three Fred. Olsen ships; Bolette, Borealis and Balmoral will sail into Funchal and dock together ready for a day packed full of Fred. Olsen celebrations. Throughout the day, guests will have the opportunity to step on board each ship to explore, meet our crew and celebrate with fellow travellers. Both on board and ashore, there will be a vibrant carnival atmosphere with prizes, treasure hunts, live music, a tug of war, and the day will end perfectly with an unforgettable fleet sail away party - into the sunset!
Join our Facebook group to share in the build up to the big day.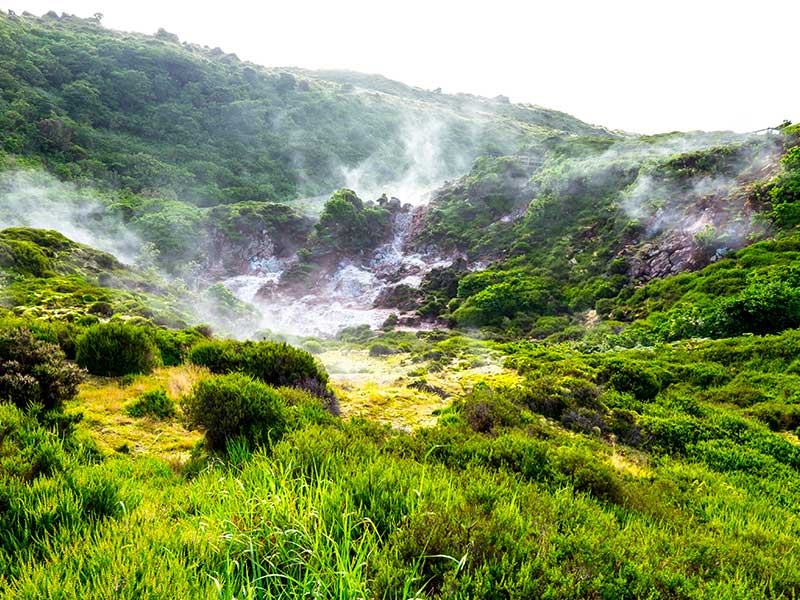 Volcanic Landscapes
This Borealis cruise offers guests the opportunity to visit the volcanic islands of The Azores and Madeira. In Praia da Vitoria, the Algar do Carvão is an ancient volcanic vent which can be explored on foot. The lava cave chimney, covered in lush green vegetation, hides a myriad of extraordinary caves, magma chambers and an underground lake full of crystal clear water, located 330 feet below ground level. While in Ponta Delgada, guests can choose to take a tour to Furnas Valley, located at the centre of São Miguel's unique geothermic activity, and full of hot sulphur springs. You'll learn about cultivation of pineapples and tea on the island at a local pineapple plantation, where the rich volcanic soil helps agriculture thrive. Paul Wakely will join you on this cruise to give informative talks on the local geology of the destinations being visited.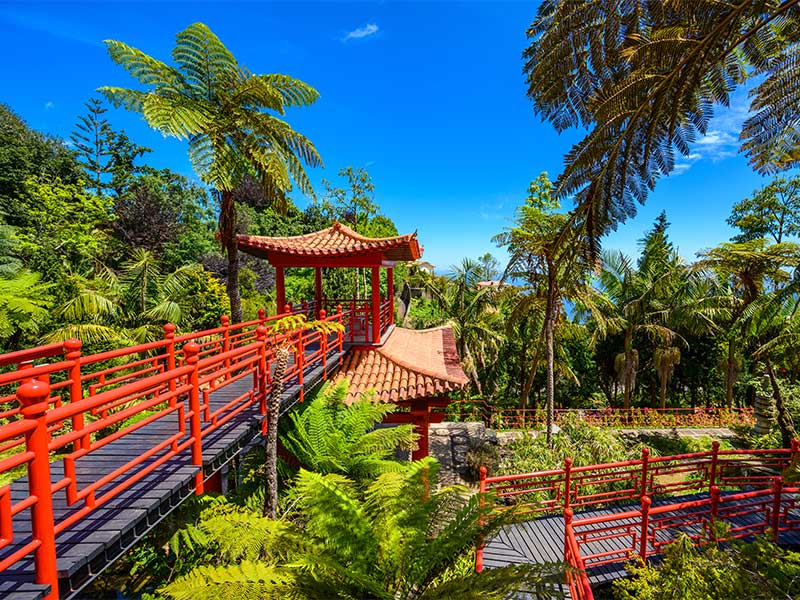 Flora & Fauna
Madeira is ideally placed with the perfect year round climate adding richness to the landscape, enabling exotic flowers and plants to flourish in gardens such as Monte Palace Tropical Gardens – a botanical estate full of lush Japanese gardens, river bridges and beautiful tropical flowers. Home to over 100,000 plants species from around the world, you'll see azaleas and orchids from the Himalayas, heather from Scotland and proteceae from South Africa, thriving amongst the peacocks, black swans, ducks, and chickens that wander freely. On board Borealis, you'll be joined by representatives from wildlife charity ORCA, who will be out on deck to assist you with spotting marine life, and also holding lectures and workshops during your cruise.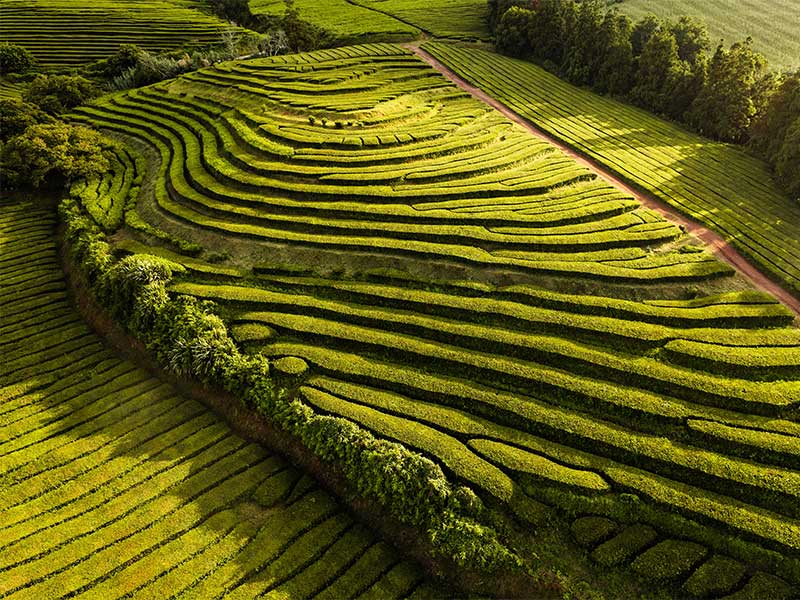 Trade & Exploration
Evidence of trading history is laced into all the destinations being visited on this cruise – predominantly in the Azores, which was an obligatory stopover for explorers heading across the Atlantic during the Age of Discoveries. In Angra do Heroismo, former capital of the Azores, take time to learn of its history through the monuments and fortress walls of this UNESCO World Heritage Site, left from the glory days of times gone by; while in Ponta Delgada, take the chance to meet with the owners of the oldest tea plantation in Europe, learning about production processes, and enjoying tea tastings. You can also enjoy Rare Tea Tasting events on board Borealis during your cruise, accompanied by our knowledgeable Tea Sommelier.
Life On Board
Introducing Borealis
Sister-ship to Bolette, Borealis is perfectly suited for enjoying scenic cruising of the world's lesser-known waterways. From cruising past remarkable landscapes and historical sites to capturing the beauty of the natural world.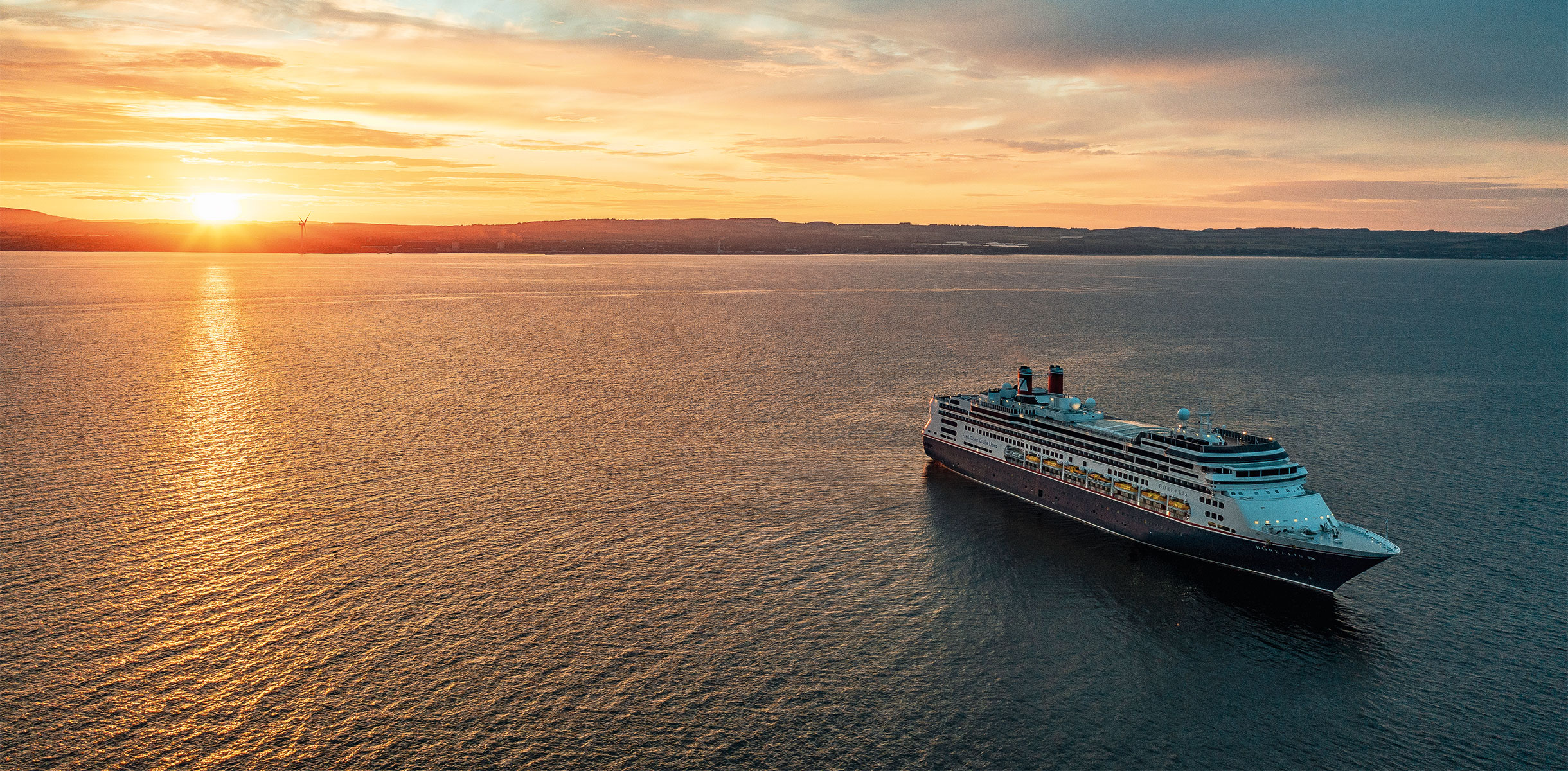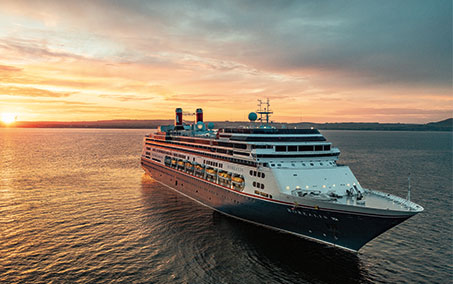 Borealis
Sister-ship to Bolette, Borealis is perfectly suited for taking guests on a journey around the globe, enabling more exploration in more exciting ports. Her smaller size, spacious public areas, open deck spaces and impressive array of restaurants make her perfect for longer voyages, and shorter journeys alike.
Explore Borealis
Our Signature Experiences
To make your experience even more special, our Journey Planners have designed a unique programme of Signature Experiences which will allow you to discover real insights about the culture and nature of the places we are visiting, so you can arrive in each destination fully prepared to get the most out of your visit.
Itinerary Insights
We have carefully curated a programme of events to give you a deeper understanding of each of the destinations you will be visiting
Scenic Discoveries
Our Scenic Discoveries are designed to allow you to enjoy seeing the world from the unique perspective of our ships
The Ship and the Sea
Maritime is in our DNA - our history in shipping goes back almost 200 years
The Sky at Sea
There's very little in the natural world more beautiful than a clear night sky, sunrise or sunset seen at sea
Treats of the Region
We love to bring a taste of the region's food, drink, local tastes and culinary traditions to life on board
Treats & Pastimes
In addition to our Signature Experiences, we have a selection of lovely Treats & Pastimes for you to enjoy when on board. Just check your Daily Times each day for full details.
Discover our Treats & Pastimes
Cabins, Prices & Offers
Cabin Options On Your Cruise
Please call our Reservations Team for latest pricing and availability.
What's Included
SO MUCH ALREADY INCLUDED
As well as our Signature Experiences, there is a host of other treats to enjoy on board our ships.
À la carte breakfast, lunch & dinner

Daily buffet dining options

Late night Supper Club

Afternoon tea

Self-service tea & coffee

In-cabin dining & snacks
Evening shows

Live music & dancing

Dance classes

Lectures & talks

Cookery demonstrations

Traditional deck games

Daily games & quizzes
Swimming Pools

Jacuzzis

Fitness Centre

Fitness Classes
Enhance your cruise
Each of our cruises has been carefully designed for you to get the very best out of your time on board; and now you can enhance your cruise to make it even more special.
Explore all extras