Norwegian Fjords & Mighty Waterfalls
Departed 15th May 2022
7 nights
Sails from Southampton
Bolette
T2210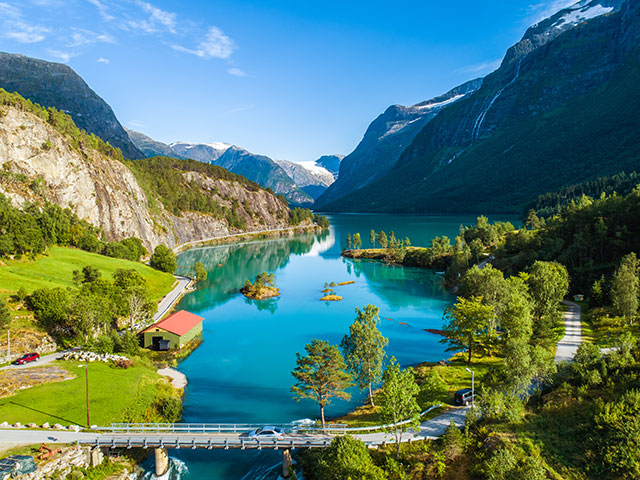 INCLUDES ADDITIONAL £150PP SAVING
This cruise has now set sail.
Explore the Norwegian fjordland in the spring and discover the seasonal highlights of some of the region's most scenic waterways and wonders. Smaller ship Bolette takes you on a special diversion into Maurangerfjord, to see Fureberg Waterfall at its most powerful; and to see verdant valleys and imposing natural landmarks such as Hornelen, North Europe's tallest sea cliff, within picturesque Nordfjord and Hardangerfjord.
Ashore in Olden, see Briksdal Glacier and experience the uncanny tranquillity of Lovatnet Lake on tour, or even ride the Loen Skylift for panoramic views of Nordfjord. Eidfjord meanwhile is the starting point for discovering sights such as Vøringsfossen, one of Norway's most famous waterfalls, and for fjord kayaking experiences on the glassy waters of Hardangerfjord. A walking tour of Haugesund is a great way to uncover its fascinating Viking history, while the scenery of the surrounding Haugalandet countryside begs for your exploration.