The cruise at a glance
The Olsen Way Highlights
The destinations on your cruise have been selected for their ability to showcase the cultural and culinary traditions of Spain and Portugal. You will be able to taste authentic food and drink in its place of origin, including Pasteis de Nata in Lisbon; paella in Valencia; tapas and Jerez sherry in Cádiz; port wine in Oporto; and olive oil in Málaga. Many cultural highlights await your discovery too, including chances to visit Pablo Picasso's house in his birthplace, Málaga, and learn the art of flamenco with a local Bailaora (dancer) from Cádiz. You can also admire architectural delights such as Moorish buildings in Andalusia and decorative Azulejo tiles in Portugal.
Explore the Itinerary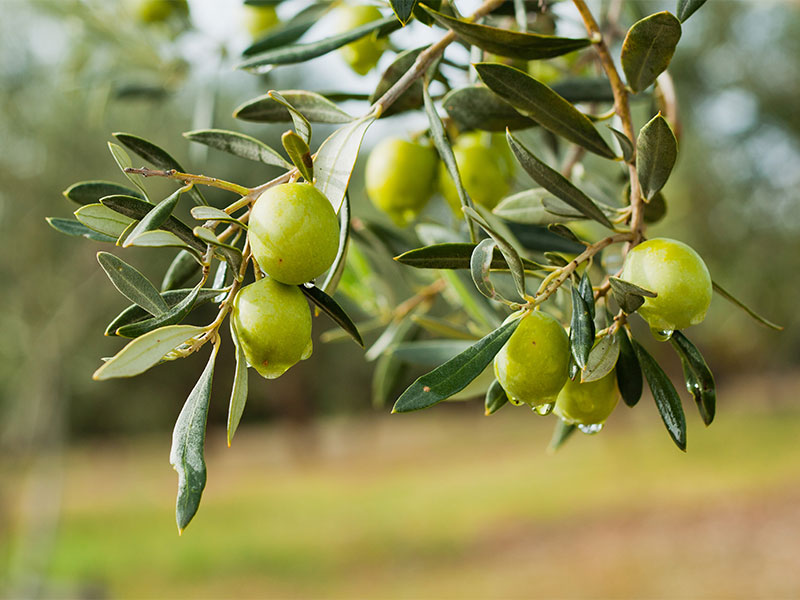 The olive oil capital of the world
Scientists have discovered that 14 olive trees in the Malaga region are4 more than 12 centuries old, and are still producing edible fruits; and the Andalusia region dedicates a huge 1.5 million hectares to the cultivation of olives. On this Balmoral cruise, take the opportunity to visit a fourth generation olive farmer who will show you how the oils are produced. While the mill has evolved over time, many of the methods remain the same as from centuries ago. Be sure to taste the delicious liquid gold extra virgin olive oil, accompanied by fresh bread and Spanish olives.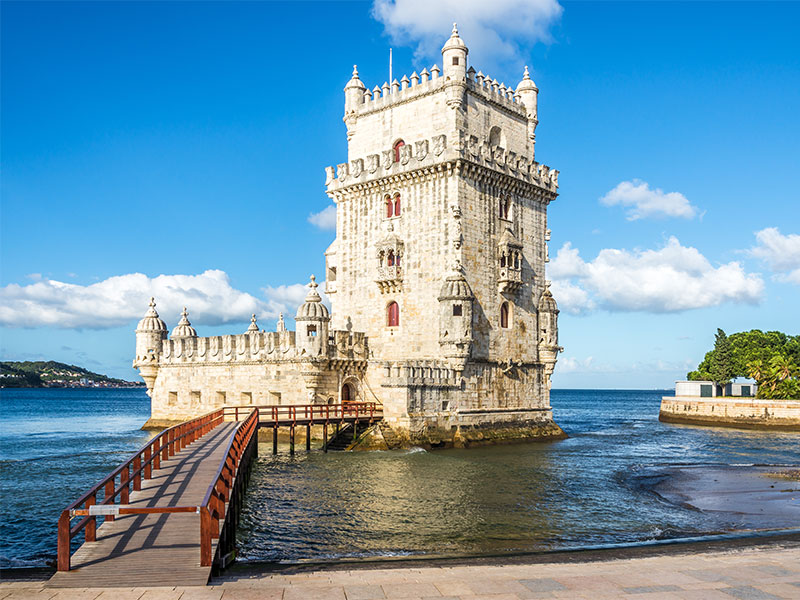 In the footsteps of navigators
Lisbon is spread over seven hills overlooking the shores of the River Tagus, connected by the iconic Ponte 25 de Abril suspension bridge. Further important landmarks include the UNESCO-listed Belém Tower, once the starting point for many voyages of discovery by Portuguese explorers; the Discovery Monument – dedicated to Prince Henry the Navigator, who discovered the Azores archipelago, Cape Verde Islands and Madeira; and Jerónimos Monastery, where you'll find tomb of Vasco da Gama, the first European to reach India by sea, and the inspiration behind our Speciality Goan restaurant on board our three ships.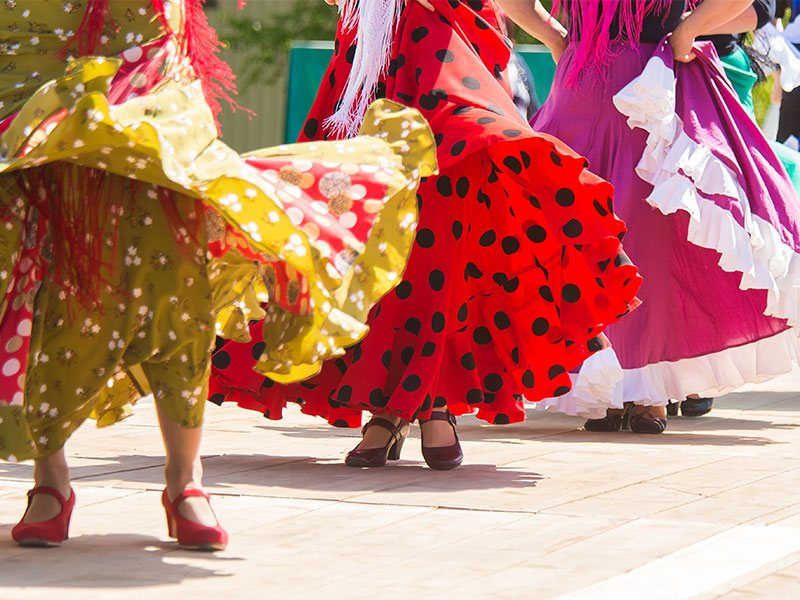 Dance the Flamenco
Our immersive experiences offer guests the chance to discover more about the regions you are visiting. Andalusia was seen as the birthplace of Flamenco, so on this particular cruise, take the opportunity to learn the art of Flamenco from a local Bailaor, world-renowned in their art. A multifaceted and intense dance, steeped in history and gypsy tradition, it involves the clicking of toes and heels moving fluidly with the body, arms and hands. The purest form of the dance is said to be Cante jondo, which still exists today and is performed in Cádiz.
Life On Board
Introducing Balmoral
Beautiful Balmoral is small enough to navigate some of Europe's most picturesque waterways so guests can enjoy hours of scenic cruising. Balmoral retains a warm, civilised atmosphere and features comfortable accommodation, stylish restaurants and plenty of open deck space.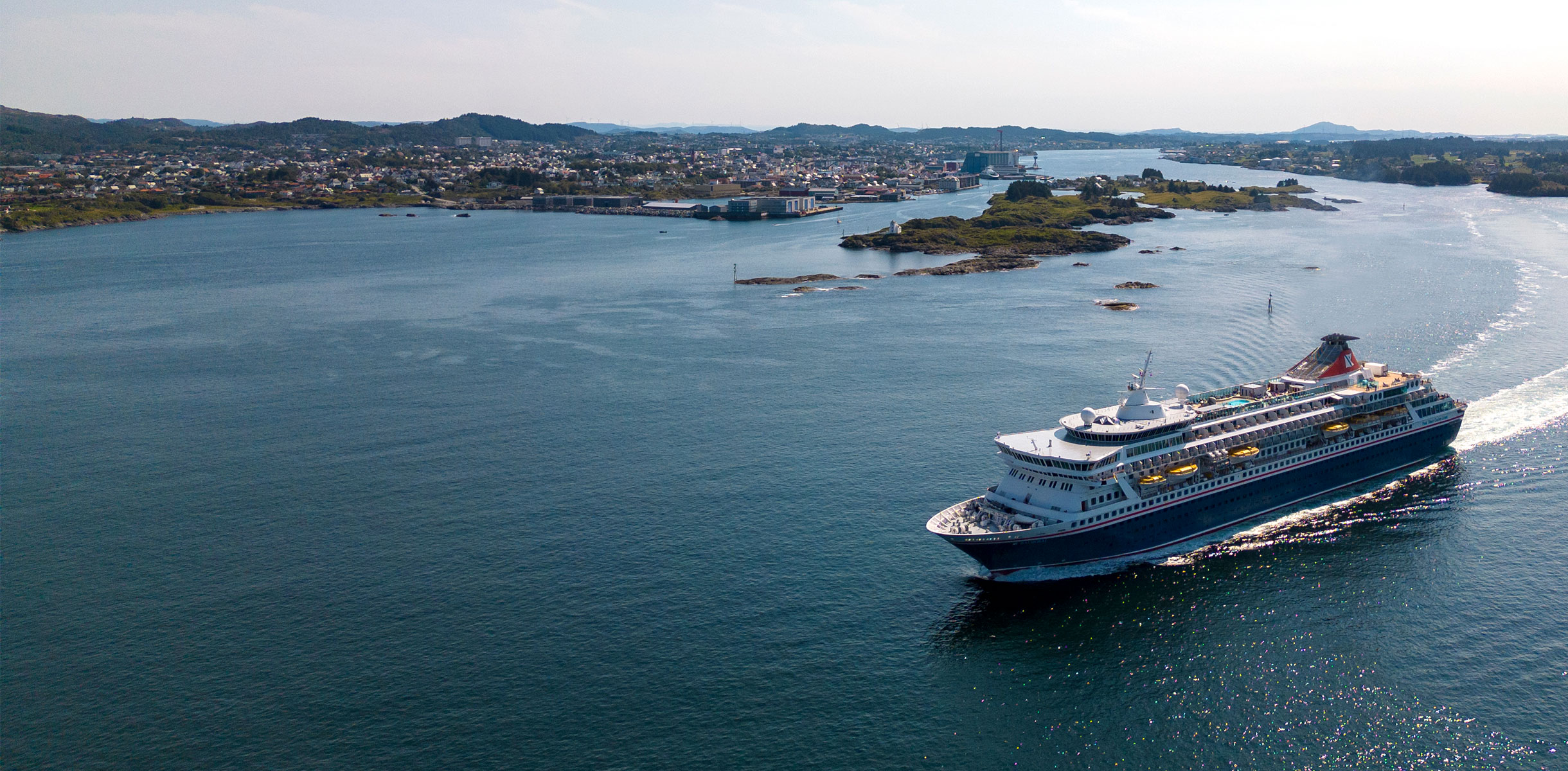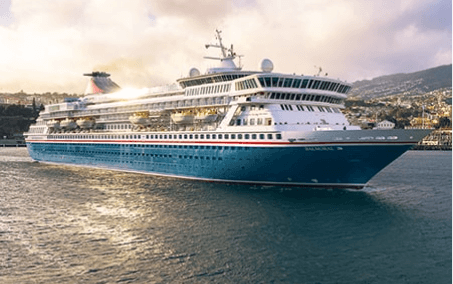 Balmoral
Beautiful Balmoral is small enough to navigate Europe's most picturesque waterways so guests can enjoy hours of scenic cruising. Balmoral offers a warm, civilised atmosphere and features comfortable accommodation, stylish restaurants and plenty of open-deck space.
Explore Balmoral
Our Signature Experiences
To make your experience even more special, our Journey Planners have designed a unique programme of Signature Experiences which will allow you to discover real insights about the culture and nature of the places we are visiting, so you can arrive in each destination fully prepared to get the most out of your visit.
Itinerary Insights
We have carefully curated a programme of events to give you a deeper understanding of each of the destinations you will be visiting
Scenic Discoveries
Our Scenic Discoveries are designed to allow you to enjoy seeing the world from the unique perspective of our ships
The Ship and the Sea
Maritime is in our DNA - our history in shipping goes back almost 200 years
The Sky at Sea
There's very little in the natural world more beautiful than a clear night sky, sunrise or sunset seen at sea
Treats of the Region
We love to bring a taste of the region's food, drink, local tastes and culinary traditions to life on board
Cabins, Prices & Offers
Cabin Options On Your Cruise
Please call our Reservations Team for latest pricing and availability.
What's Included
SO MUCH ALREADY INCLUDED
As well as our Signature Experiences, there is a host of other treats to enjoy on board our ships.
À la carte breakfast, lunch & dinner

Daily buffet dining options

Late night Supper Club

Afternoon tea

Self-service tea & coffee

In-cabin dining & snacks
Evening shows

Live music & dancing

Dance classes

Lectures & talks

Cookery demonstrations

Traditional deck games

Daily games & quizzes
Swimming Pools

Jacuzzis

Fitness Centre

Fitness Classes
Treats & Pastimes
In addition to our Signature Experiences, we have a selection of lovely Treats & Pastimes for you to enjoy when on board. Just check your Daily Times each day for full details.
Discover our Treats & Pastimes
Enhance your cruise
Each of our cruises has been carefully designed for you to get the very best out of your time on board; and now you can enhance your cruise to make it even more special.
Explore all extras