Your cruise at a glance
The Olsen Way Highlights
A special reunion for Fred. Olsen's entire fleet is set to take place on this cruise, giving you the chance to join fellow guests and crews for an unforgettable day of fun and festivity in Funchal. What's more, the destinations on your itinerary have been chosen for their links to Roman history. Tarragona is home to the UNESCO-listed Archaeological Ensemble of Tárraco, a collection of Roman ruins scattered across the city. Cartagena's amphitheatre is another fine example of Roman architecture. Joining a tour with one of the archaeologists involved in excavating the site will make for an insightful experience.
Explore the Itinerary
The Fleet in Funchal Event
This sailing will be part of our very special 2023 fleet reunion in Funchal!

On Thursday 9th November 2023 all three Fred. Olsen ships; Bolette, Borealis and Balmoral will sail into Funchal and dock together ready for a day packed full of Fred. Olsen celebrations. Throughout the day, guests will have the opportunity to step on board each ship to explore, meet our crew and celebrate with fellow travellers. Both on board and ashore, there will be a vibrant carnival atmosphere with prizes, treasure hunts, live music, a tug of war, and the day will end perfectly with an unforgettable fleet sail away party - into the sunset!
Join our Facebook group to share in the build up to the big day.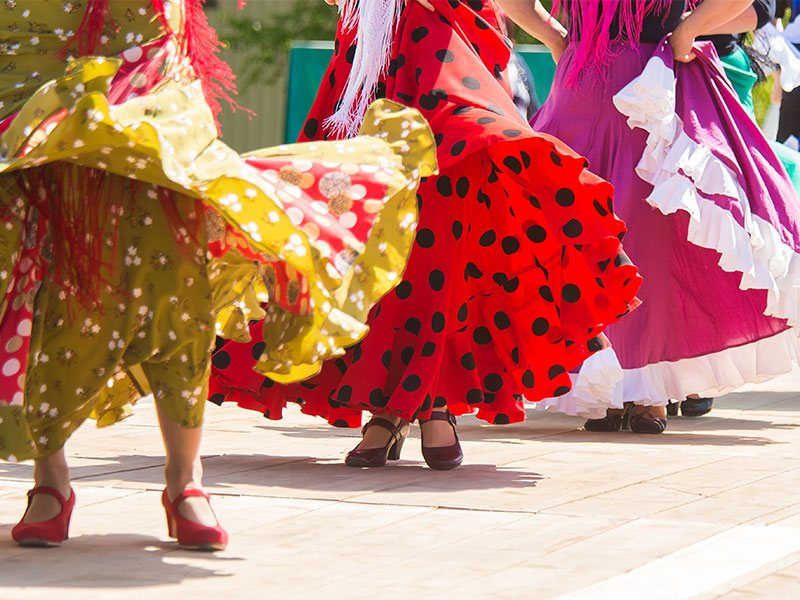 Traditional Spanish Customs
This cruise aboard Bolette features a number of Spanish ports with vastly different traditions unique to the regions they are located in. In Andalusia, take the opportunity to learn how to flamenco dance in Cadiz, where world-renowned bailaors will teach you a few integral steps from this passionate dance form. In Valencia, home of paella, enjoy a demonstration of how to prepare an authentic paella and enjoy it for lunch. Tarragona is known for its fascinating cuisine, with its trademark dish being cassola de romesco – a casserole made with a rich sauce - regional to Catalonia, best enjoyed with a glass of the local cava.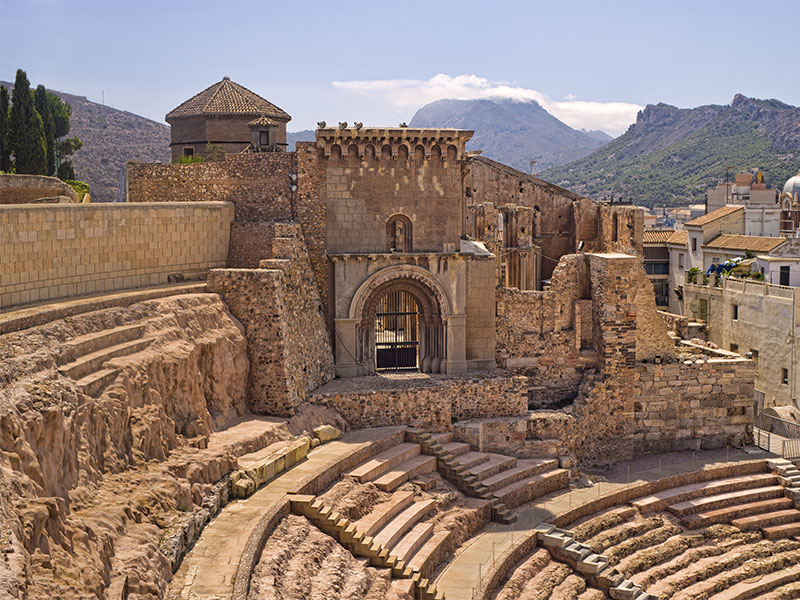 Roman History
Many of the destinations on this cruise are dotted throughout with Roman History, and will give our guests the chance to delve into the history of the areas being visited. In Tarragona, the UNESCO listed historic quarter is full of Roman and medieval remains such as the Portal del Roser gate and the Roman Circus – an ancient hippodrome used for chariot racing. Cartagena's heyday was during the Roman era, with several archaeological sites dotted throughout the city, which can be explored alongside a local archaeologist or specialist on a tour. You'll be joined on this cruise by historian Kate Garnons Williams, who will provide an insight to Roman History at each of the destinations being visited.
Life On Board
Introducing Bolette
With just 690 cabins Bolette fits perfectly in our fleet of smaller ships. With her warm, welcoming atmosphere, timeless style, and classic open deck spaces providing a place to fully immerse yourself in the magic of ocean cruising.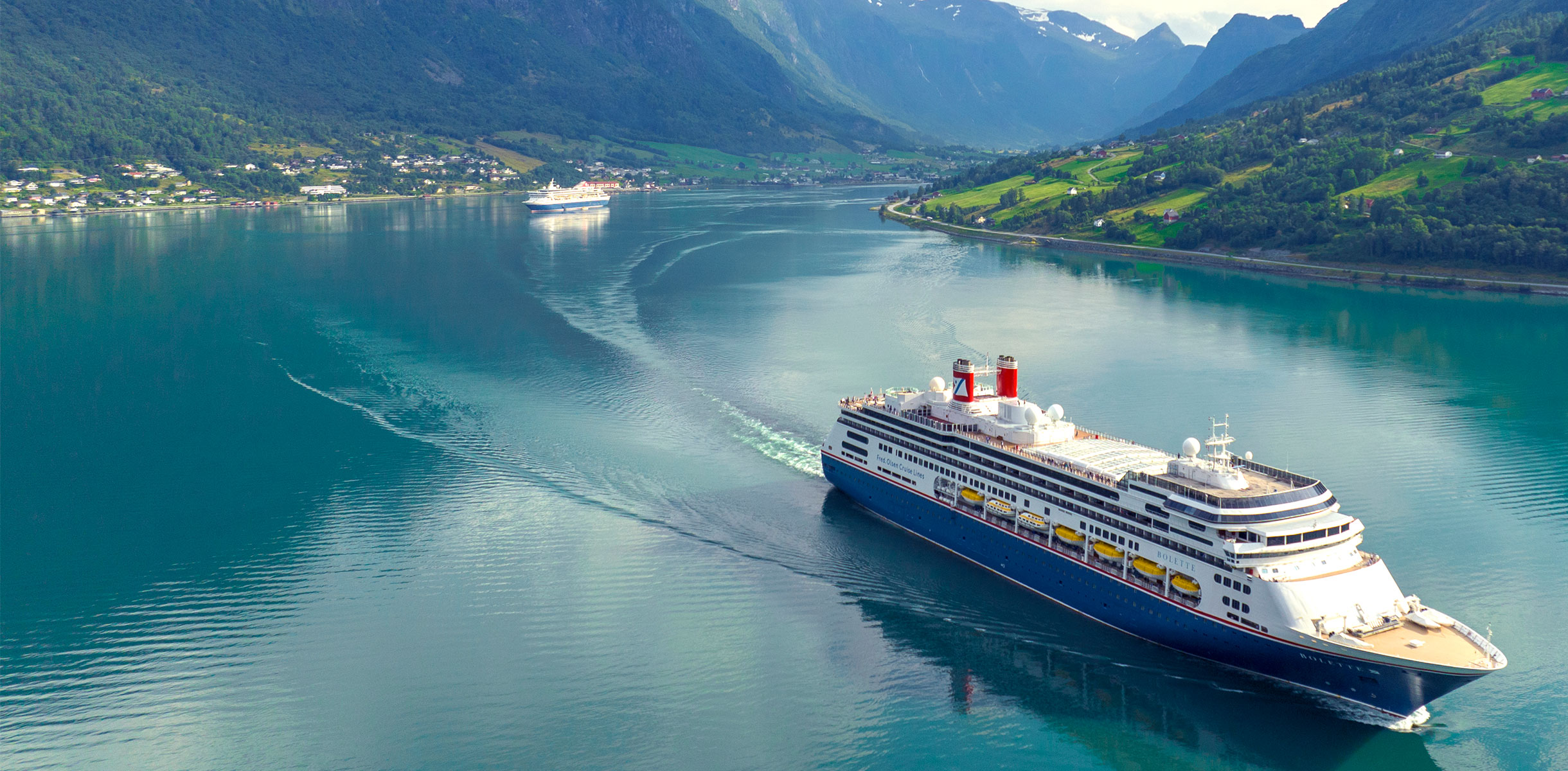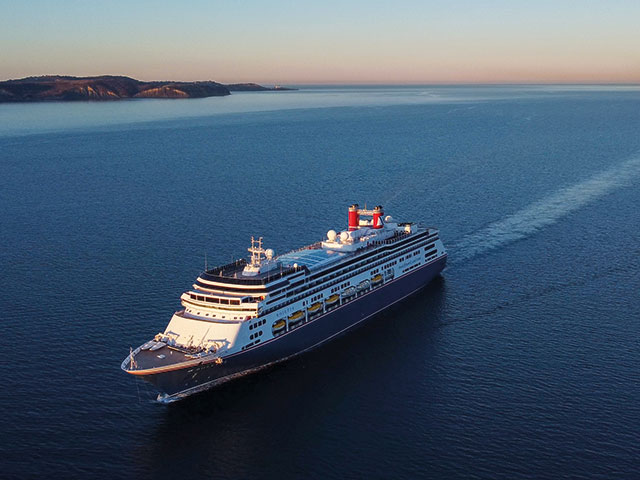 Bolette
Bolette is one of the largest ships, by overall size, in our fleet. With its warm, welcoming atmosphere and timeless style, and classic open deck spaces providing a place to fully immerse yourself in the magic of ocean cruising, Bolette is very much in keeping with what our guests have come to expect from a Fred. Olsen ship.
Explore Bolette
Our Signature Experiences
To make your experience even more special, our Journey Planners have designed a unique programme of Signature Experiences which will allow you to discover real insights about the culture and nature of the places we are visiting, so you can arrive in each destination fully prepared to get the most out of your visit.
Itinerary Insights
We have carefully curated a programme of events to give you a deeper understanding of each of the destinations you will be visiting
Scenic Discoveries
Our Scenic Discoveries are designed to allow you to enjoy seeing the world from the unique perspective of our ships
The Ship and the Sea
Maritime is in our DNA - our history in shipping goes back almost 200 years
The Sky at Sea
There's very little in the natural world more beautiful than a clear night sky, sunrise or sunset seen at sea
Treats of the Region
We love to bring a taste of the region's food, drink, local tastes and culinary traditions to life on board
Treats & Pastimes
In addition to our Signature Experiences, we have a selection of lovely Treats & Pastimes for you to enjoy when on board. Just check your Daily Times each day for full details.
Discover our Treats & Pastimes
Cabins, Prices & Offers
Cabin Options On Your Cruise
Please call our Reservations Team for latest pricing and availability.
What's Included
SO MUCH ALREADY INCLUDED
As well as our Signature Experiences, there is a host of other treats to enjoy on board our ships.
À la carte breakfast, lunch & dinner

Daily buffet dining options

Late night Supper Club

Afternoon tea

Self-service tea & coffee

In-cabin dining & snacks
Evening shows

Live music & dancing

Dance classes

Lectures & talks

Cookery demonstrations

Traditional deck games

Daily games & quizzes
Swimming Pools

Jacuzzis

Fitness Centre

Fitness Classes
Enhance your cruise
Each of our cruises has been carefully designed for you to get the very best out of your time on board; and now you can enhance your cruise to make it even more special.
Explore all extras