Scenic Orkney & Faroe Islands
Departed 17th Jul 2021
5 nights
Sails from Liverpool
Borealis
S215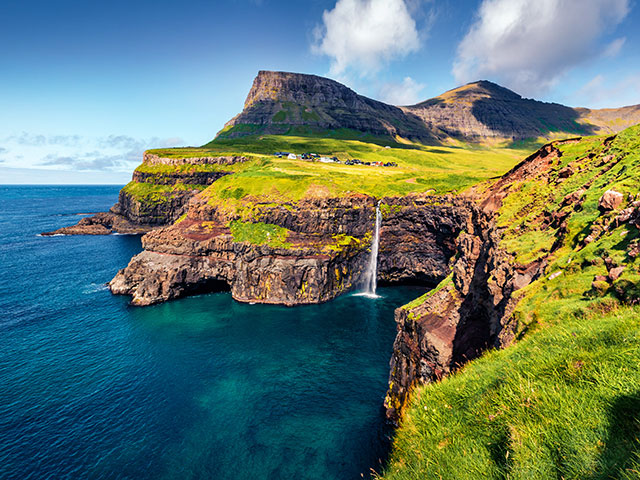 This cruise has now set sail.
Enjoy some well-earned time away on a long awaited escape from it all, as we return to the water and get back to doing what we love – experiencing the relaxation and exploration of cruising. Short and sweet, this sailing is the perfect break, a chance to relax, breathe in the fresh sea air and delight in the beauty of Scotland and the Faroe Islands, all in the space, comfort and warm atmosphere of a smaller ship. What's more, there's the additional excitement of getting to join one of the first Fred. Olsen cruises on our beautiful new ship, Borealis.
On this journey, you'll get to revel in views of scenic landscapes and natural wonders from your smaller ship. As you sail the waters surrounding Scotland's Orkney and Shetland islands, the dramatic Needle and Old Man of Hoy sea stacks will come into view, while cruising around the rugged Faroe Islands makes for a day packed with highlights. Marvel at Cape Enniberg, North Europe's second highest peak; divert into waterways flanked by craggy green valleys; see the waterfalls and mountains of Gásadalur – the Faroes' most photographed place; and more. Observe birds such as puffins and fulmars in their natural habitat too, as Borealis glides by the unspoilt RSPB sites of Marwick Head and Sumburgh Head, the Vestmanna Cliffs and rugged Mykines Island. Wildlife experts from ORCA will be on board to help you look out for seabirds, seals and even whales.