Scenic British Isles & Summer Wildlife
Departed 8th Jul 2021
4 nights
Sails from Liverpool
Borealis
S213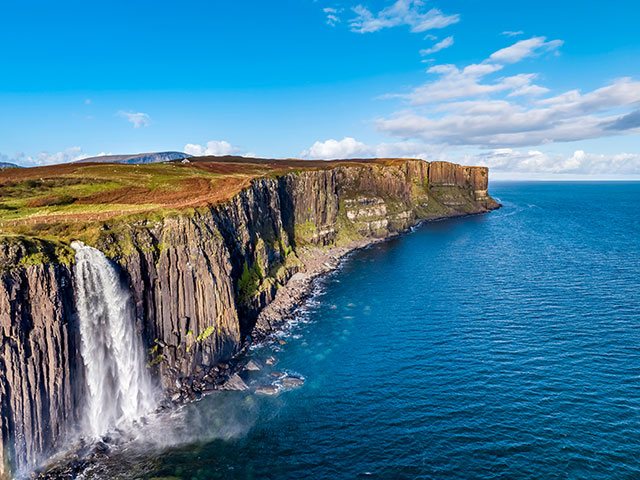 This cruise has now set sail.
Enjoy some well-earned time away on a long awaited escape from it all, as we return to the water and get back to doing what we love – experiencing the relaxation and exploration of cruising. Short and sweet, this sailing is the perfect break, a chance to relax, breathe in the fresh sea air and delight in the beauty of the British Isles, all in the space, comfort and warm atmosphere of a smaller ship. What's more, there's the additional excitement of getting to join one of the first Fred. Olsen cruises on our beautiful new ship, Borealis.
The itinerary for this scenic cruise is perfect for a short break, packing in plenty of highlights that will create lasting memories. As you sail amongst Scotland's remote isles and dramatic waterways, you'll witness coastal scenery and landmarks created and shaped by nature, such as the basalt columns of Fingal's Cave, Kilt Rock and plunging Mealt Waterfall, and the Small Isles' craggy mountains. See the historic Duart and Culzean castles too, and Neist Point Lighthouse, plus experience journeys into some of the most scenic lochs and sounds, flanked by beautiful countryside and verdant rolling hills. You'll also get to look out for, and learn about, diverse British wildlife on your adventure – a team from ORCA will be on board to help you spot whales, seals, seabirds and more.