Your cruise at a glance
The Olsen Way Highlights
This sailing combines Scandinavian cities with scenic cruising, making for a rewarding adventure. Borealis will weave between rocky islands and forested islets as she cruises two of the world's largest and most scenic archipelagos in Turku and Stockholm. She will also sail past the Olsen family home in Hvitsten. There's so much history to immerse yourself in, particularly in Tallinn's medieval old town and Visby, with its UNESCO-listed city walls. The canals and royal palaces of Copenhagen await your discovery, while the Finnish capital presents opportunities to kayak within the Helsinki Archipelago or explore the islands and Suomenlinna sea fortress on a boat tour. Astronomers from Go Stagazing will be on board Borealis with you to help you spot planets and constellations from her decks.
Explore the Itinerary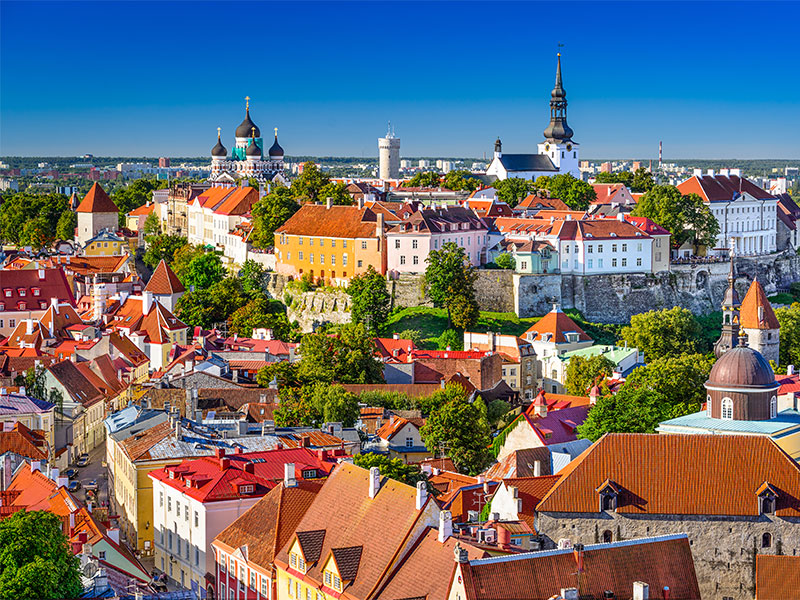 Baltic Capital Cities
This cruise aboard Borealis has been planned to visit a multitude of outstanding capital cities. Nestled at the end of the Oslofjord, the capital of Norway, Oslo, combines Viking heritage with a modern waterfront of architectural delights. To really learn about the city, enjoy a tour by retro sidecar, blending the thrill of riding on a retro-styled Chang Jiang Dynasty motorcycle with Oslo's iconic landmarks, hidden gems and renowned attractions. In Helsinki, be sure to visit the cathedral, with its stark whiteness standing out against the backdrop of the sky; but the very best way to see the city is by boat, so you can appreciate the vastness of this fascinating archipelago of islands. In enchanting Tallinn, take time to explore the UNESCO-listed Old Town, with its cobblestone streets and beautifully preserved medieval architecture; or enjoy locally produced food and discover more about its lively modern culture as both blend perfectly with the charm of the historical Hanseatic city.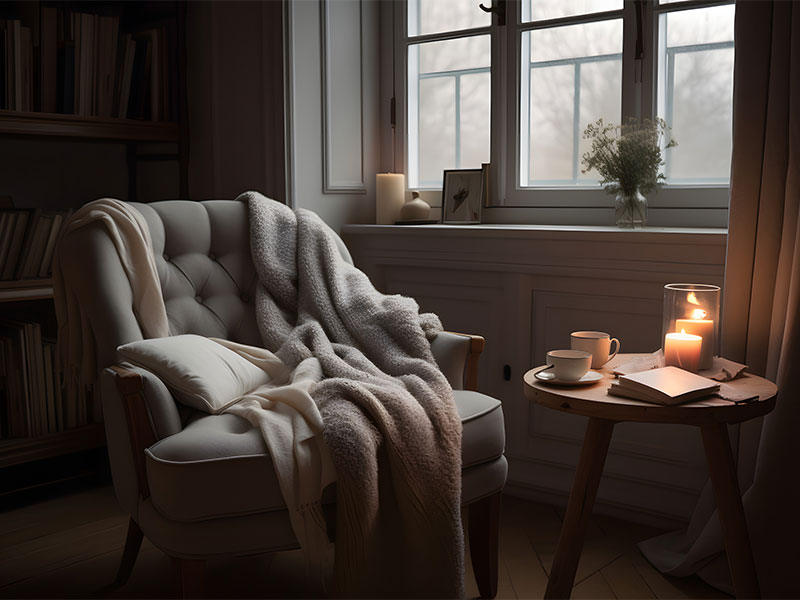 Scandinavian way of life
Life in Scandinavia is a unique experience, combining the natural beauty of the land with a rich heritage. A lot of emphasis is put upon the right balance between work and home life, and the Danish word "Hygge" epitomises this ideology. There is no direct translation, but it is seen as a feeling of cosiness and taking pleasure in the simple things; such as spending time with family and friends, snuggled in blankets and enjoying good conversation. In Sweden, it's known as "Fika", a popular tradition of taking time to stop and enjoy coffee and cake and connect with people; while in Finland, "Sisu" encourages you to be strong, determined and keep going, to build a mindset of courage in the face of adversity, and is said to be a crucial aspect of Finnish character, shaping how locals face challenges in their lives. Finnish ex-pat, John Swallow, will join you on board Borealis to speak about the fascinating cultural differences between living in the UK and Finland.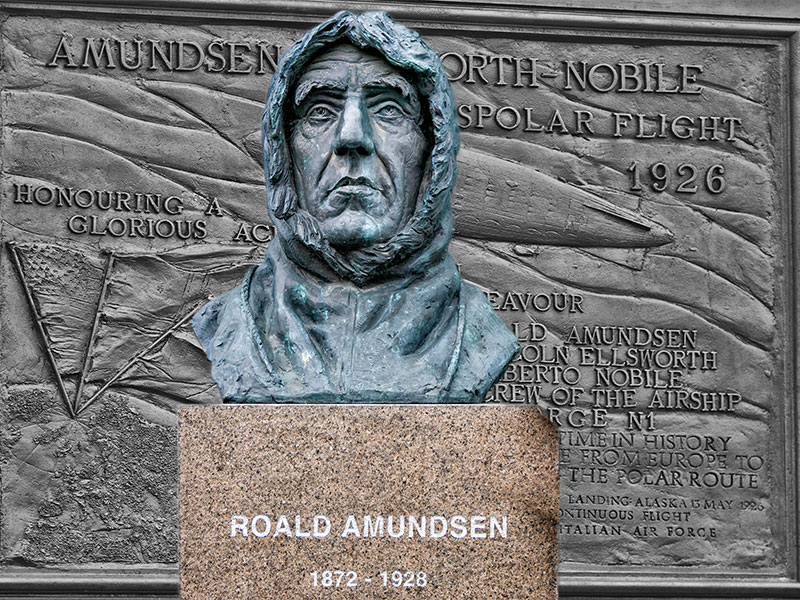 Discover the maritime history of the region
Norway has a long history of intrepid explorers and adventurers, beginning with Thor Heyerdahl, who was one of the world's most famous adventurers, scientists and environmental campaigners. In 1947, he sailed across the Pacific Ocean on a balsawood Kon-Tiki raft, to prove that migration from South America to Polynesia was possible in precolonial times. The raft and a further boat, Ra II, are housed in the Kon Tiki Museum in Oslo, which showcases Heyerdahl's legacy of challenging established truths and championing environmental issues. Oslo is also home to the strongest wooden ship ever built, which was used by explorer Roald Amundsen for his polar expeditions; the Fram Museum will also explain how Amundsen and Fridtjof Nansen managed to survive in the worlds coldest and most inhospitable environments. On the banks of the Oslofjord lies the Olsen family home at Hvitsten – join us on tour to explore the estate and learn how their ancestors influenced the local community, including Bolette Olsen, who gave the local church to the community in 1903, and who our flagship is named after today.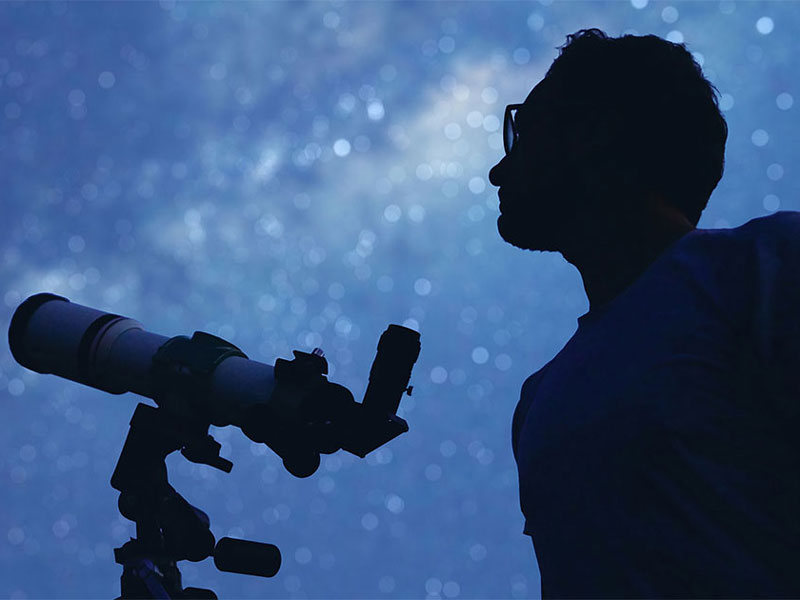 Go Stargazing
Your cruise aboard Borealis to Scandinavia will offer many opportunities for you to go out on deck with the team from Go Stargazing who will be joining you. Participate in informative sessions with amateur and professional astronomers, who are incredibly knowledgeable, and who will show you how to identify planets, show you different constellations and will tell you facts and figures that will astound you. You will have the chance to learn how our ancestors interpreted the night sky and how stars are used for the navigation of ships, and will go enjoy special moments that will create lasting memories.
Life On Board
Introducing Borealis
Sister-ship to Bolette, Borealis is perfectly suited for enjoying scenic cruising of the world's lesser-known waterways. From cruising past remarkable landscapes and historical sites to capturing the beauty of the natural world.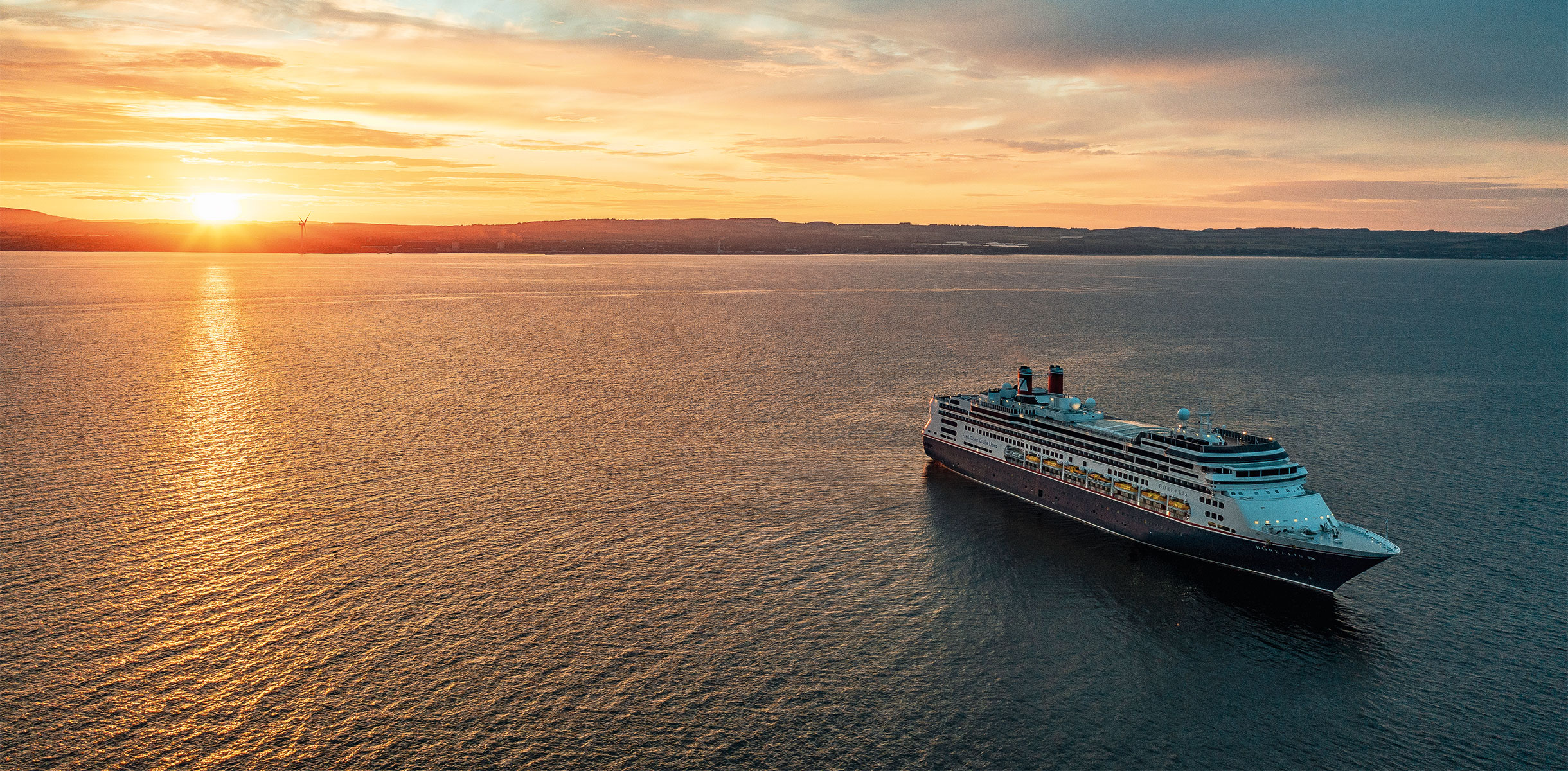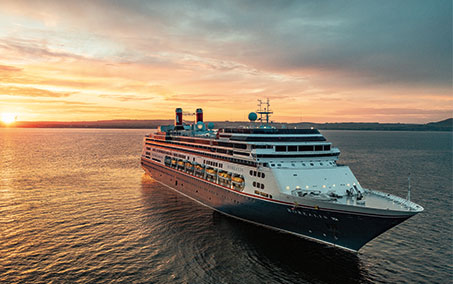 Borealis
Sister-ship to Bolette, Borealis is perfectly suited for taking guests on a journey around the globe, enabling more exploration in more exciting ports. Her smaller size, spacious public areas, open deck spaces and impressive array of restaurants make her perfect for longer voyages, and shorter journeys alike.
Explore Borealis
Our Signature Experiences
To make your experience even more special, our Journey Planners have designed a unique programme of Signature Experiences which will allow you to discover real insights about the culture and nature of the places we are visiting, so you can arrive in each destination fully prepared to get the most out of your visit.
Itinerary Insights
We have carefully curated a programme of events to give you a deeper understanding of each of the destinations you will be visiting
Scenic Discoveries
Our Scenic Discoveries are designed to allow you to enjoy seeing the world from the unique perspective of our ships
The Ship and the Sea
Maritime is in our DNA - our history in shipping goes back almost 200 years
The Sky at Sea
There's very little in the natural world more beautiful than a clear night sky, sunrise or sunset seen at sea
Treats of the Region
We love to bring a taste of the region's food, drink, local tastes and culinary traditions to life on board
Our Signature Tours
At each port of call, we have carefully researched and hand-selected some wonderful tour options for you, designed to help you see the real destination and not just the tourist hotspots.
Below, you will find some examples of the kind of tours which could be available on your itinerary. Your Shore Tours will be available to book around 8-13 weeks prior to departure via your My Cruises account.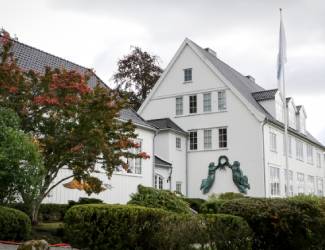 Hvitsten - The Olsen Estate
Visit the Olsen family's home village of Hvitsten. View the family home, learn how their ancestors have influenced the community and enjoy a guided walk taking in the old school, the local museum and the wooden church – which was gifted to the community by Bolette Olsen in 1903.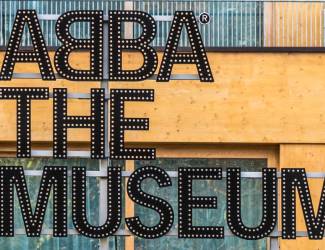 The Swedish Pop & Rock Music Wonder
Discover the musical history of Sweden on this tour. You will pass by iconic landmarks such as Benny Andersson's recording studio before visiting ABBA the Musuem and enjoying a drink in the Hard Rock Café.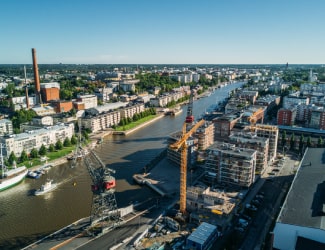 Maritime Turku & Shipyard
Gain an insight into the history of ship building with a visit to Forum Marinum Centre before proceeding to Turku Shipyard, the birthplace of some of the world's largest and most luxurious cruise ships.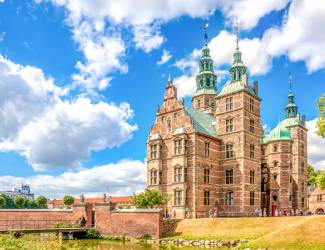 Royal Copenhagen
Discover Royal Copenhagen, with visits to Rosenborg Castle and Christiansborg Palace. You will also pass by Amalienborg Palace, the Royal Theatre, Town Hall and Tivoli Gardens, and the Little Mermaid Statue.
Your Guest Speakers
We've arranged for some wonderful guest speakers to join us for this cruise. They will be delivering a programme of insightful talks and activities to deepen your cultural, artistic and historical understanding of the destinations we will be exploring, well as helping you to enjoy the natural beauty of the places we visit.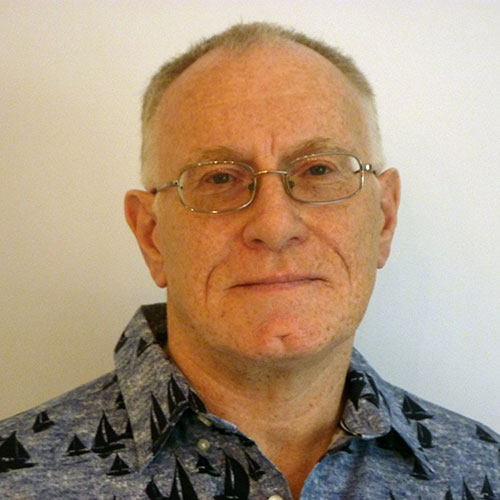 Maritime
Bob Collins
Bob has a long-standing affinity and passion for maritime history. Throughout your cruise, he will speaking on Viking history, the Hanseatic League and ship building in the Baltic.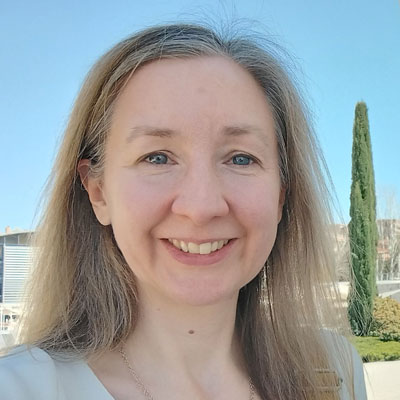 Astronomy
Dr Jenny Shipway - Go Stargazing
Go Stargazing is formed of a group of astronomers, all of whom are keen to encourage public interest in astronomy to as wide an audience as possible. On your cruise, expect to find them out on the top deck in the evenings conducting stargazing sessions.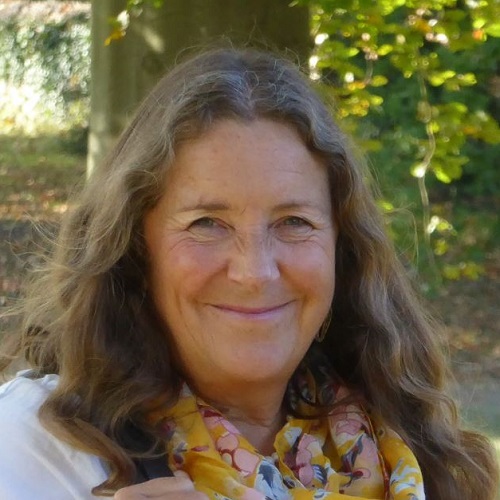 Geology
Glynda Easterbrook
A Fellow of the Geological Society and an Earth Scientist, Glynda will be on board speaking on a range of topics which relate to the natural world in the destinations we will be visiting.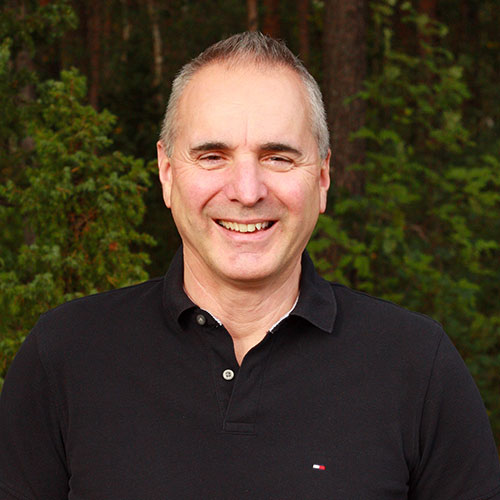 Finland Local
John Swallow
After relocating to Finland 13 years ago, British ex-pat John Swallow initially lived in Helsinki before moving out to Rauma, near Turku. As we explore the Scandinavia together, John will be on hand to speak about the way of life in Finland and his experiences of living here compared to the UK.
Treats & Pastimes
In addition to our Signature Experiences, we have a selection of lovely Treats & Pastimes for you to enjoy when on board. Just check your Daily Times each day for full details.
Discover our Treats & Pastimes
Cabins, Prices & Offers
Cabin Options On Your Cruise
* Prices correct as of 12:00 08/12/2023, based on the lowest available Cruise Only fare, and on two people sharing a twin cabin. Please call +441473746175 for live availability & prices.
* Prices correct as of 12:00 08/12/2023, based on the lowest available Cruise Only fare, and on sole occupancy. Please call +441473746175 for live availability & prices.
Cruise Offers
FREE drinks or FREE on board spend
Freedom Fare
What's Included
SO MUCH ALREADY INCLUDED
As well as our Signature Experiences, there is a host of other treats to enjoy on board our ships.
À la carte breakfast, lunch & dinner

Daily buffet dining options

Late night Supper Club

Afternoon tea

Self-service tea & coffee

In-cabin dining & snacks
Evening shows

Live music & dancing

Dance classes

Lectures & talks

Cookery demonstrations

Traditional deck games

Daily games & quizzes
Swimming Pools

Jacuzzis

Fitness Centre

Fitness Classes
Enhance your cruise
Each of our cruises has been carefully designed for you to get the very best out of your time on board; and now you can enhance your cruise to make it even more special.
Explore all extras