Rugged & Remote Spitsbergen
Departed 22nd Jun 2022
15 nights
Sails from Newcastle
Balmoral
L2217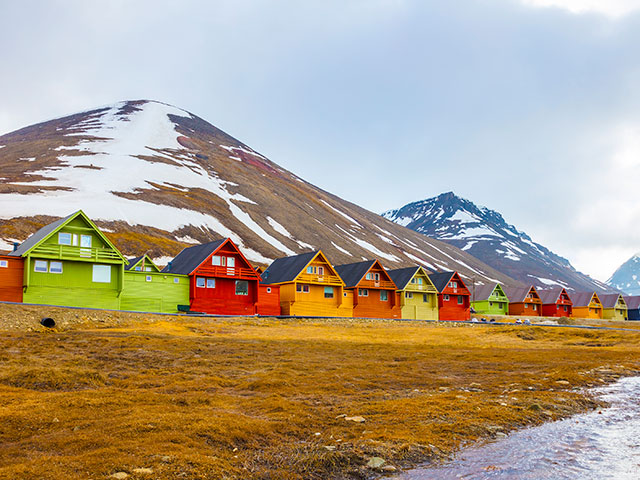 This cruise has now set sail.
Itinerary Change Notice: please see updated itinerary for full details.
Experience a unique Norwegian discovery on this incredible cruise, a 15-night journey designed to allow for in-depth explorations of Spitsbergen's isolated lands. Deep within Norway's northernmost reaches, you'll get to immerse yourself in the beauty, remoteness and eerie silence of remarkable landscapes and destinations, creating memories every step of the way.
An unforgettable week within the Arctic Circle is at the heart of what makes this itinerary so special. On board Balmoral, you're in for magical scenic cruising in areas of outstanding natural beauty, [ReadMoreDesk]while each destination you visit will offer many unforgettable moments ashore.[ReadMoreMob] The two days in Spitsbergen – found just 700 nautical miles from the North Pole – is top on the list of highlights. Time in Longyearbyen is something not many get to experience; this far-away town, situated amongst scenes of stunning Arctic landscapes, offers an insight into the Svalbard archipelago's history, with its colourful architecture and mineshafts. Visit fascinating museums and wander amongst the industrial communities that thrived here, for a taste of what life was once like in this old mining town. Your time in Svalbard also includes memorable sails by the by the magnificent Tuna glacier, as well as the jaw-dropping stratifications of Tempelfjorden's Temple Mountain.
Extraordinary destinations on the Norwegian mainland also await discovery during your exhilarating Arctic adventure. Sailing all the way to the 'top of Europe', Balmoral takes you to Honningsvåg, from where you can revel in the unspoilt, rugged landscapes of the North Cape plateau. You'll also visit Tromsø, with time to visit the iconic Arctic Cathedral and enjoy views from atop Mount Storsteinen, while scenic cruising by the mighty Black Glacier will provide a glimpse of Mother Nature's work at its finest. In addition, you'll be within the Arctic Circle during the Midnight Sun phenomenon, when the sun does not set at night. Elsewhere, visit Åndalsnes for a chance to ride the magnificent Rauma Railway; delve into the culture of Kristiansund; and call at Olden, starting point for tours to Briksdal Glacier and the breathtaking Lovatnet Lake. Journeys to these destinations will be just as memorable, with the chance to witness the beauty of the spectacular Torghatten and Seven Sisters mountains, Trollfjord and more.