The cruise at a glance
The Olsen Way Highlights
Some of Iceland's greatest natural wonders are within reach of the destinations on this cruise. The Strokkur geyser showcases the country's powerful geothermal activity, while a collection of impressive waterfalls are great examples of how Mother Nature has shaped these lands. Akureyri is well-placed for going in search of whales in their natural habitat, while in Isafjörður and Seyðisfjörður you can discover life in the more remote areas of Iceland. Borealis will also cruise past the Borgarfjörður Eystri – home to elves, according to local folklore.
Explore the Itinerary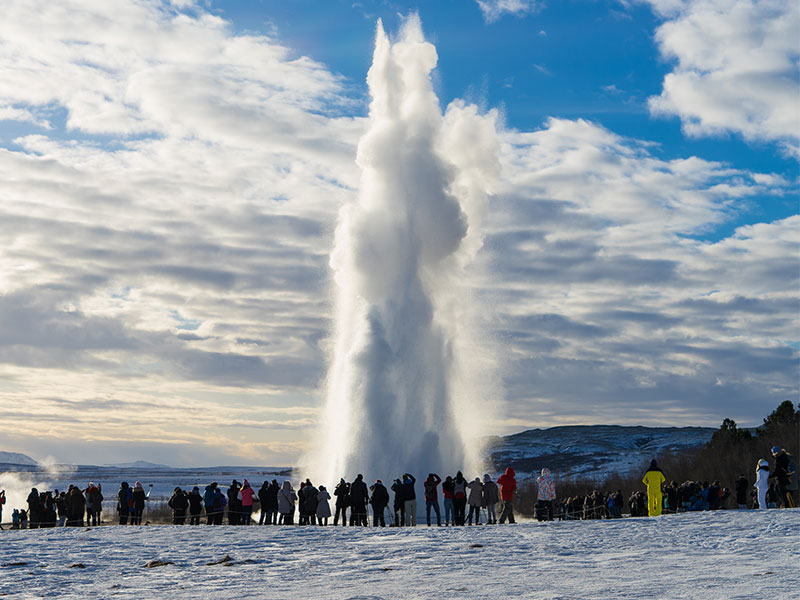 The Natural Wonders of Iceland
Iceland is a volcanic land powered by geothermal activity, which is showcased by the impressive Strokkur geyser, spurting boiling water some 30 metres into the air every few moments. It erupted frequently during the 19th century, until a huge earthquake blocked its water channels; so in 1963 locals cleared the channels and it began to erupt once more – and to this day - at a rate of around 37 miles per hour. Strokkur also features as one of the attractions on the not-to-be-missed Golden Circle tour, along with Thingvellir National Park and Gullfoss Waterfall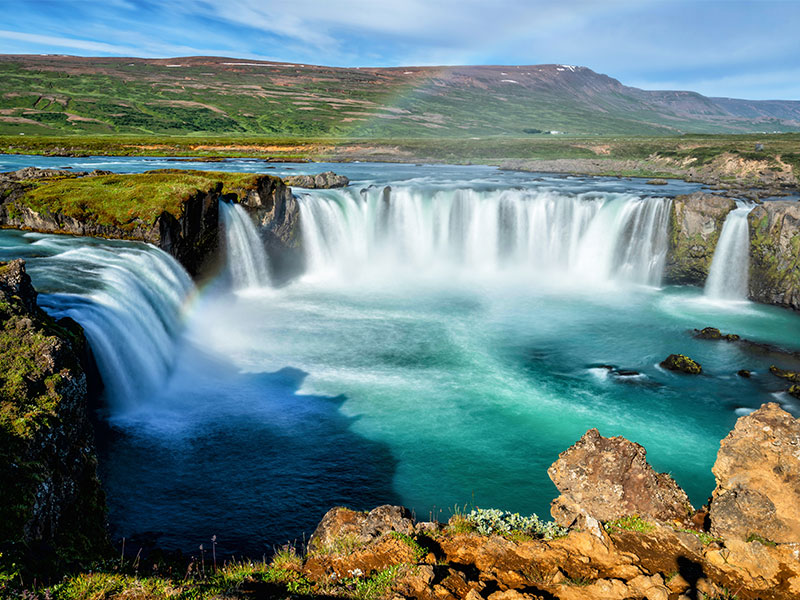 Astonishing waterfalls
Iceland is well known for its abundance of waterfalls, where it is said there are close to 10,000, created from the glaciers and mountains surrounding its lands. Some of the most well-known include the horseshoe-shaped Godafoss, with multiple streams of water flowing into the river below; the quite simply breath-taking Gullfoss, which translates as Golden Falls, and is part of the Golden Circle tour; and the most powerful waterfall in Iceland – Dettifoss, renowned for its sheer force and raw beauty.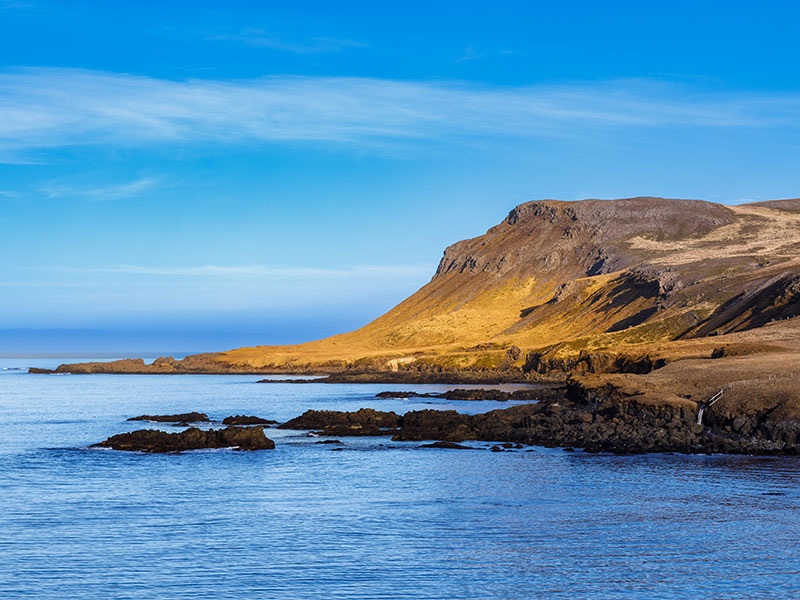 Folkloric tales of elves
On this cruise, Borealis will cruise by Borgarsfjordur eystri, where the 'hidden people' are said to live in the rocks surrounding the quiet village of Bakkagerði, and are revered by many of the local residents. Famous in Icelandic folklore, the neighbouring large rocky hill called Álfaborg is known as the 'City of Elves', while the fjord itself derives its name from being the home of the Icelandic Elf Queen, Borghildur. The country's landscapes make it easy to believe the elves are real, as the jagged green mountains seem to move in and out of the mist, adding to their mystery.
Life On Board
Introducing Borealis
Sister-ship to Bolette, Borealis' high speeds are perfectly suited for taking guests on a journey around the globe, enabling exploration in more ports in a shorter duration.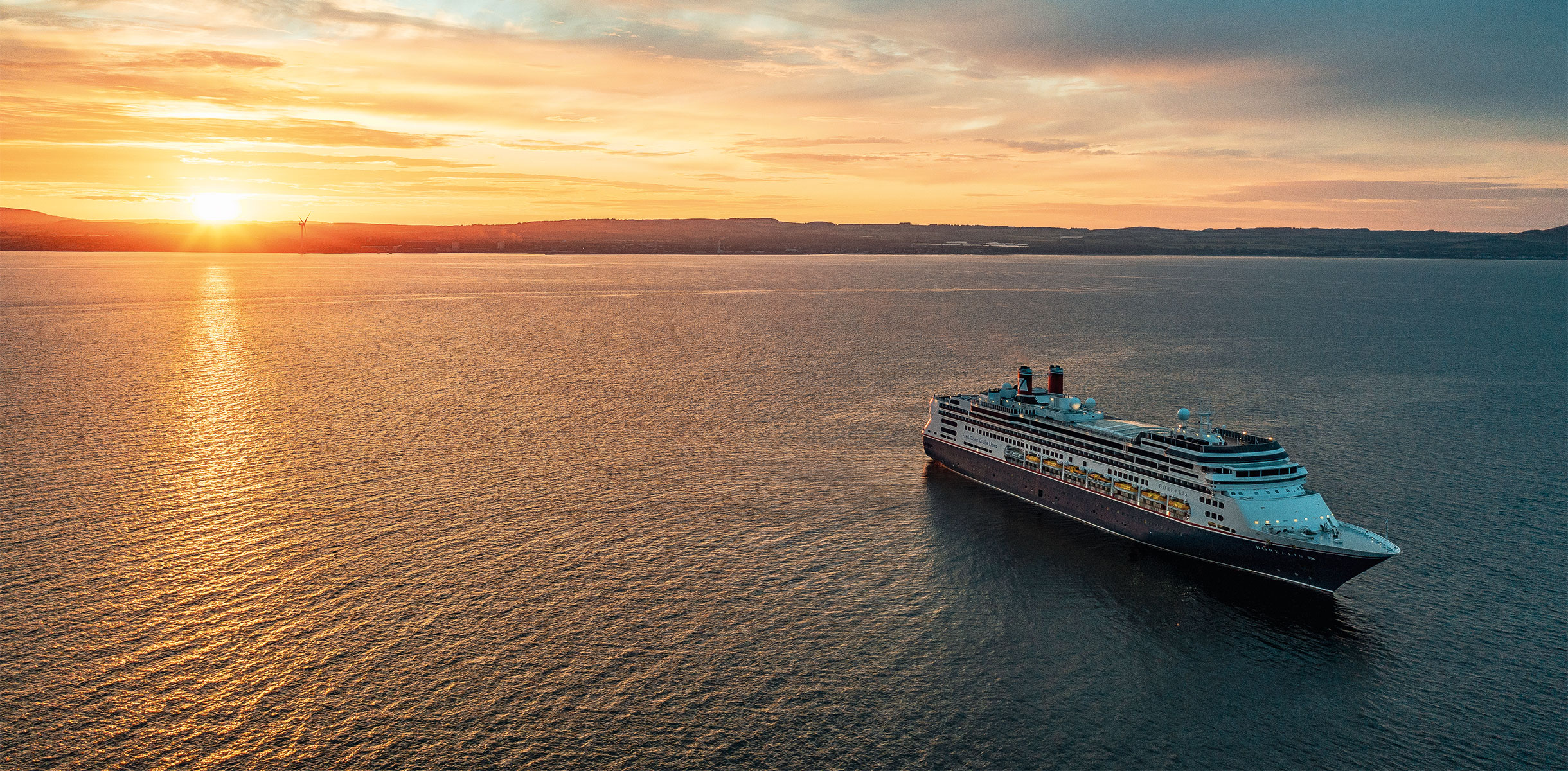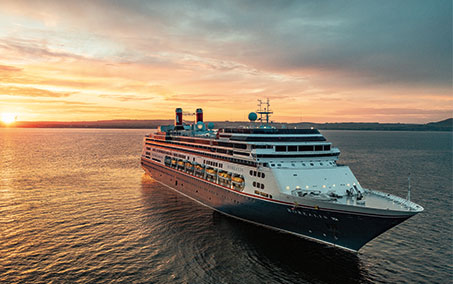 Borealis
Sister-ship to Bolette, Borealis is perfectly suited for taking guests on a journey around the globe, enabling more exploration in more exciting ports. Her smaller size, spacious public areas, open deck spaces and impressive array of restaurants make her perfect for longer voyages, and shorter journeys alike.
Explore Borealis
Our Signature Experiences
To make your experience even more special, our Journey Planners have designed a unique programme of Signature Experiences which will allow you to discover real insights about the culture and nature of the places we are visiting, so you can arrive in each destination fully prepared to get the most out of your visit.
Itinerary Insights
We have carefully curated a programme of events to give you a deeper understanding of each of the destinations you will be visiting
Scenic Discoveries
Our Scenic Discoveries are designed to allow you to enjoy seeing the world from the unique perspective of our ships
The Ship and the Sea
Maritime is in our DNA - our history in shipping goes back almost 200 years
The Sky at Sea
There's very little in the natural world more beautiful than a clear night sky, sunrise or sunset seen at sea
Treats of the Region
We love to bring a taste of the region's food, drink, local tastes and culinary traditions to life on board
Cabins, Prices & Offers
Cabin Options On Your Cruise
* Prices correct as of 08:12 01/06/2023, based on the lowest available Cruise Only fare, and on two people sharing a twin cabin. Please call 0800 035 5130 for live availability & prices.
* Prices correct as of 08:12 01/06/2023, based on the lowest available Cruise Only fare, and on sole occupancy. Please call 0800 035 5130 for live availability & prices.
Cruise Offers
Solo traveller offer available
Freedom Fare
SAVE up to £300pp
Freedom Fare
What's Included
SO MUCH ALREADY INCLUDED
As well as our Signature Experiences, there is a host of other treats to enjoy on board our ships.
À la carte breakfast, lunch & dinner

Daily buffet dining options

Late night Supper Club

Afternoon tea

Self-service tea & coffee

In-cabin dining & snacks
Evening shows

Live music & dancing

Dance classes

Lectures & talks

Cookery demonstrations

Traditional deck games

Daily games & quizzes
Swimming Pools

Jacuzzis

Fitness Centre

Fitness Classes