The cruise at a glance
The Olsen Way Highlights
Coastal scenery and fascinating history are sure to sweep you off your feet during this cruise adventure. As well as being able to explore ashore, you can enjoy the views from Bolette as you cruise along the picturesque Amalfi Coast, renowned for its lemons, limoncello liqueur and colourful cliff-edge villages. There will be chances to delve into Roman history at archaeological sites such as Cartagena's amphitheatre and the ancient cities of Pompeii and Herculaneum (from Salerno). Elsewhere, you can tour from Sorrento to the active volcano, Mount Vesuvius or cosmopolitan Positano; dock in Propriano, only possible on smaller ships; and sail past Cape Bernat, timed to capture the Ibizan sunset.
Explore the Itinerary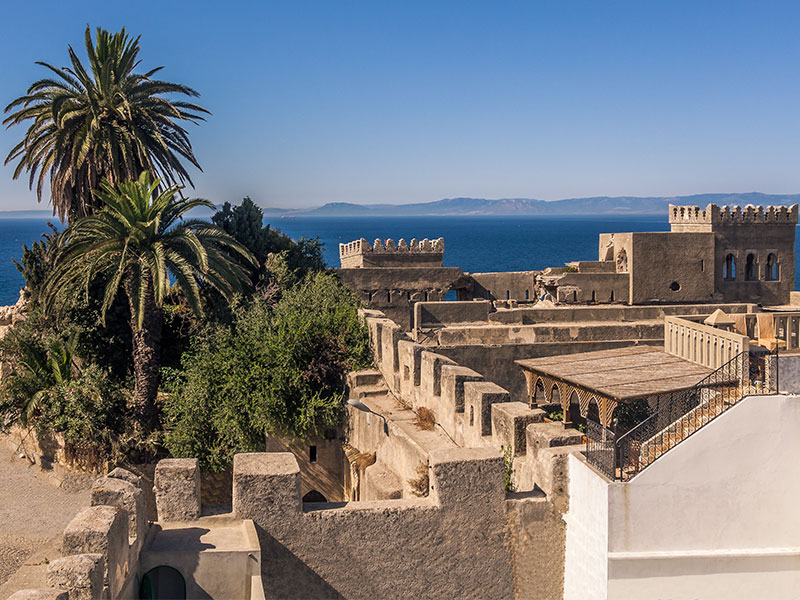 Tangier's cosmopolitan culture
Tangier's cosmopolitan culture developed over centuries due to its location at the point where Africa and Europe meet, and watches over the entrance to the Straits of Gibraltar, one of the world's most important maritime trading routes. This exciting city attracted a number of traders and cultures, which led to a unique blend of traditions and languages, and has expanded and developed while still retaining its creativity. The combination of the ancient medina, historical Kasbah and modern style and art deco buildings merge together perfectly to entice visitors in to explore further; so we'd recommend you join us for one of our organised Shore Tours to discover this fascinating city.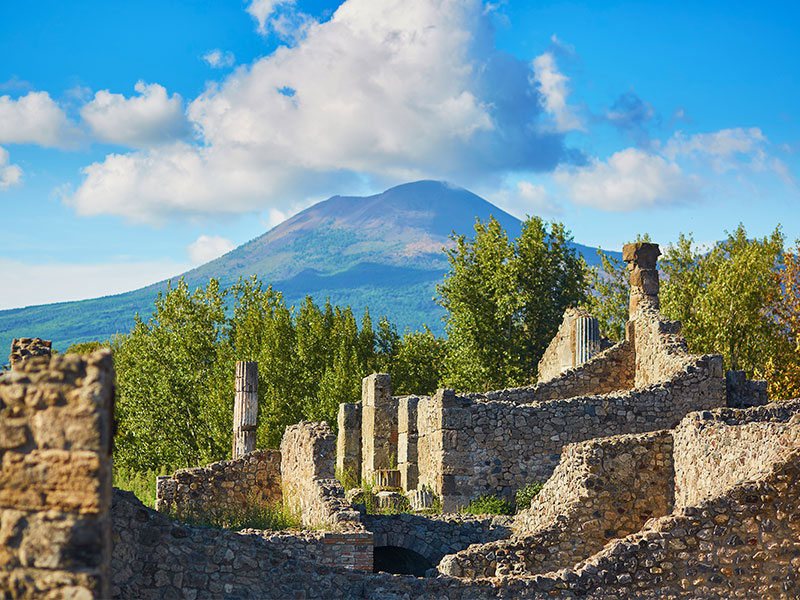 Mount Vesuvius
Probably the most famous volcano in the world, Mount Vesuvius is best known for its catastrophic eruption in 79 AD, which completely covered the ancient Roman cities of Pompeii and Herculaneum. Whilst it last erupted in 1944, it's constantly monitored for any signs of variation in its activity, and is the central focus within the Vesuvius National Park, created to preserve the various animal and plant species living there. Over 740 types of Mediterranean flora thrive here, alongside many animal species, including nocturnal and over 150 bird species.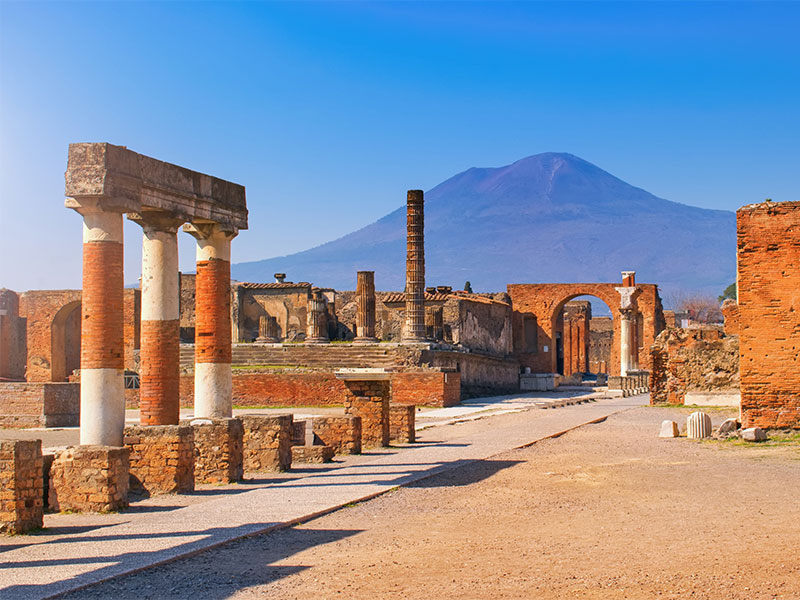 Pompeii and Herculaneum
During the eruption of Mount Vesuvius, the ancient cities of Pompeii and Herculaneum were completely decimated and buried beneath volcanic ash and pumice. This covering of the cities preserved them remarkably well, and offers us valuable insights into daily life, architecture and cultures from the Roman Empire. First excavated in 1860, many monuments were discovered such as the Forum, Temple of Jupiter and the Basilica; and there were even preserved bodies of the victims who perished in the disaster, giving us a unique understanding of the past. All of these findings are considered some of the most important archaeological findings in the world.
Life On Board
Introducing Bolette
With just 690 cabins Bolette fits perfectly in our fleet of smaller ships. With her warm, welcoming atmosphere, timeless style, and classic open deck spaces providing a place to fully immerse yourself in the magic of ocean cruising.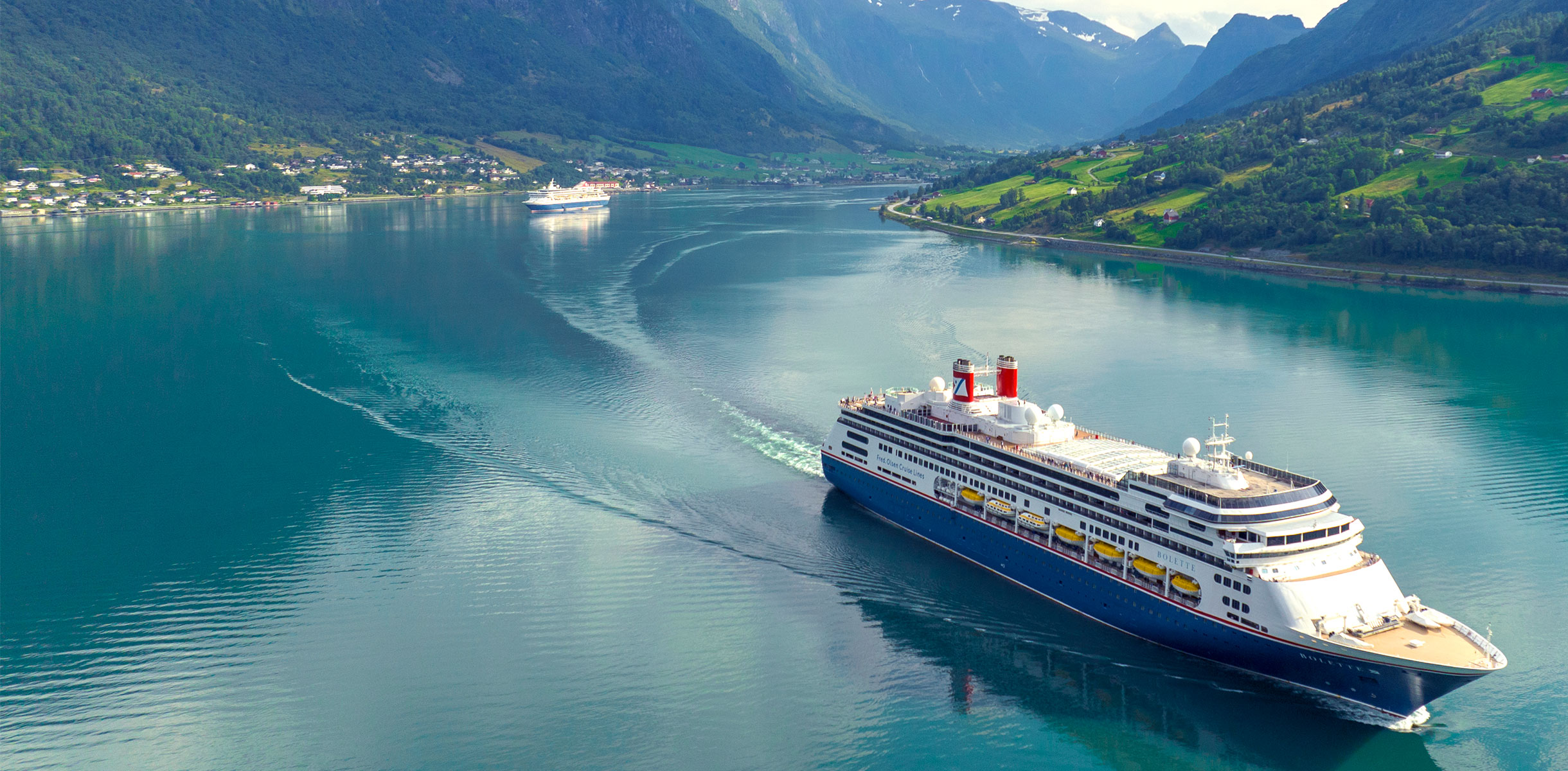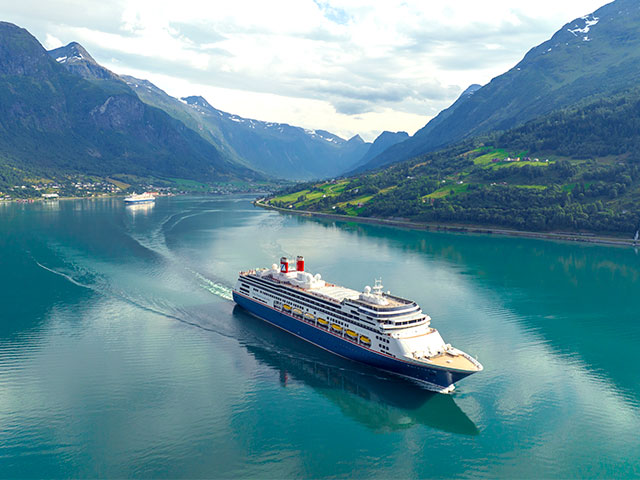 Bolette
Bolette is one of the largest ships, by overall size, in our fleet. With its warm, welcoming atmosphere and timeless style, and classic open deck spaces providing a place to fully immerse yourself in the magic of ocean cruising, Bolette is very much in keeping with what our guests have come to expect from a Fred. Olsen ship.
Explore Bolette
Our Signature Experiences
To make your experience even more special, our Journey Planners have designed a unique programme of Signature Experiences which will allow you to discover real insights about the culture and nature of the places we are visiting, so you can arrive in each destination fully prepared to get the most out of your visit.
Itinerary Insights
We have carefully curated a programme of events to give you a deeper understanding of each of the destinations you will be visiting
Scenic Discoveries
Our Scenic Discoveries are designed to allow you to enjoy seeing the world from the unique perspective of our ships
The Ship and the Sea
Maritime is in our DNA - our history in shipping goes back almost 200 years
The Sky at Sea
There's very little in the natural world more beautiful than a clear night sky, sunrise or sunset seen at sea
Treats of the Region
We love to bring a taste of the region's food, drink, local tastes and culinary traditions to life on board
Cabins, Prices & Offers
Cabin Options On Your Cruise
* Prices correct as of 16:00 22/09/2023, based on the lowest available Cruise Only fare, and on two people sharing a twin cabin. Please call +441473746175 for live availability & prices.
* Prices correct as of 16:00 22/09/2023, based on the lowest available Cruise Only fare, and on sole occupancy. Please call +441473746175 for live availability & prices.
Cruise Offers
Enjoy FREE drinks Saver Fare
Freedom Fare
What's Included
SO MUCH ALREADY INCLUDED
As well as our Signature Experiences, there is a host of other treats to enjoy on board our ships.
À la carte breakfast, lunch & dinner

Daily buffet dining options

Late night Supper Club

Afternoon tea

Self-service tea & coffee

In-cabin dining & snacks
Evening shows

Live music & dancing

Dance classes

Lectures & talks

Cookery demonstrations

Traditional deck games

Daily games & quizzes
Swimming Pools

Jacuzzis

Fitness Centre

Fitness Classes
Treats & Pastimes
In addition to our Signature Experiences, we have a selection of lovely Treats & Pastimes for you to enjoy when on board. Just check your Daily Times each day for full details.
Discover our Treats & Pastimes
Enhance your cruise
Each of our cruises has been carefully designed for you to get the very best out of your time on board; and now you can enhance your cruise to make it even more special.
Explore all extras