The cruise at a glance
The Olsen Way Highlights
Our team has designed this cruise to take you closer to Arctic Norway's wintertime scenery, as well as giving you chances to seek out the Northern Lights. A full day and evening in Alta, considered one of the best places on earth to see these dancing ribbons of colour, could be the highlight of your adventure. Meeting with the Sami people and experiencing how they have adapted to life in the Arctic wilderness is a great way to learn about the local culture. Your list of destinations includes the likes of Tromsø, known as the 'Gateway to the Arctic', and Narvik, a peninsula surrounded by peaks and fjords.
Explore the Itinerary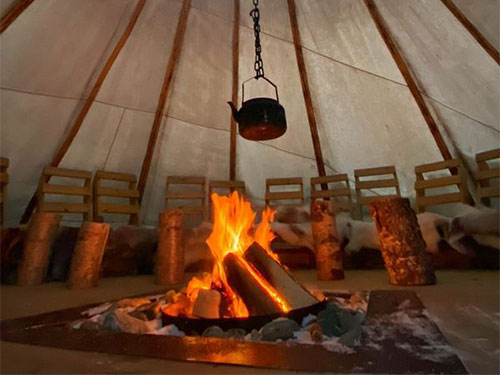 An evening with the Sami
On a tour from Alta you can spend an evening with a traditional Sami community. Sit around the crackling fire and learn about traditions, myths and legends of the Northern Lights. You'll also hear 'Joik' the Sami way of singing and get to try the traditional 'Siida' cake.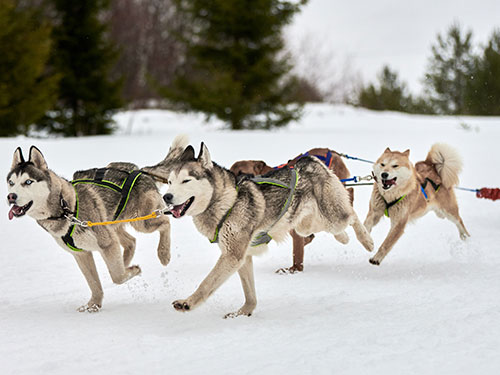 A Husky Sledding adventure
From Alta you'll have the unique opportunity to embark on a Husky sledding adventure and immerse yourself in the beauty of the Nordic nature. You'll ride into the wilderness and journey through pine forests following the banks of the Alta River or Altadalen Valley. You'll also have the chance to learn about how the Huskies are trained and prepared for Europe's longest dog sled race.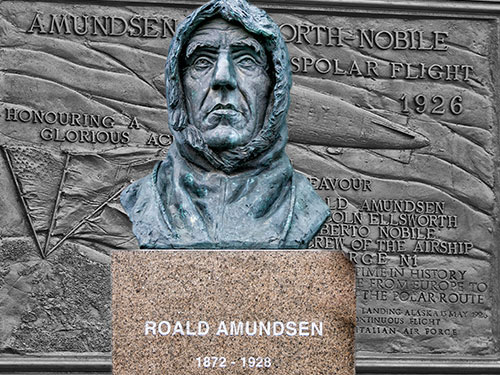 Roald Amundsen; the Norwegian Explorer
As part of our on board Itinerary Insights programme you can join guest speaker Allan Howlett as he uncovers the extraordinary life of Norwegian explorer Roald Amundsen, famous for being the first to successfully navigate the North-West Passage and to reach both the North and South Pole.
Life On Board
Introducing Bolette
With just 690 cabins Bolette fits perfectly in our fleet of smaller ships. With her warm, welcoming atmosphere, timeless style, and classic open deck spaces providing a place to fully immerse yourself in the magic of ocean cruising.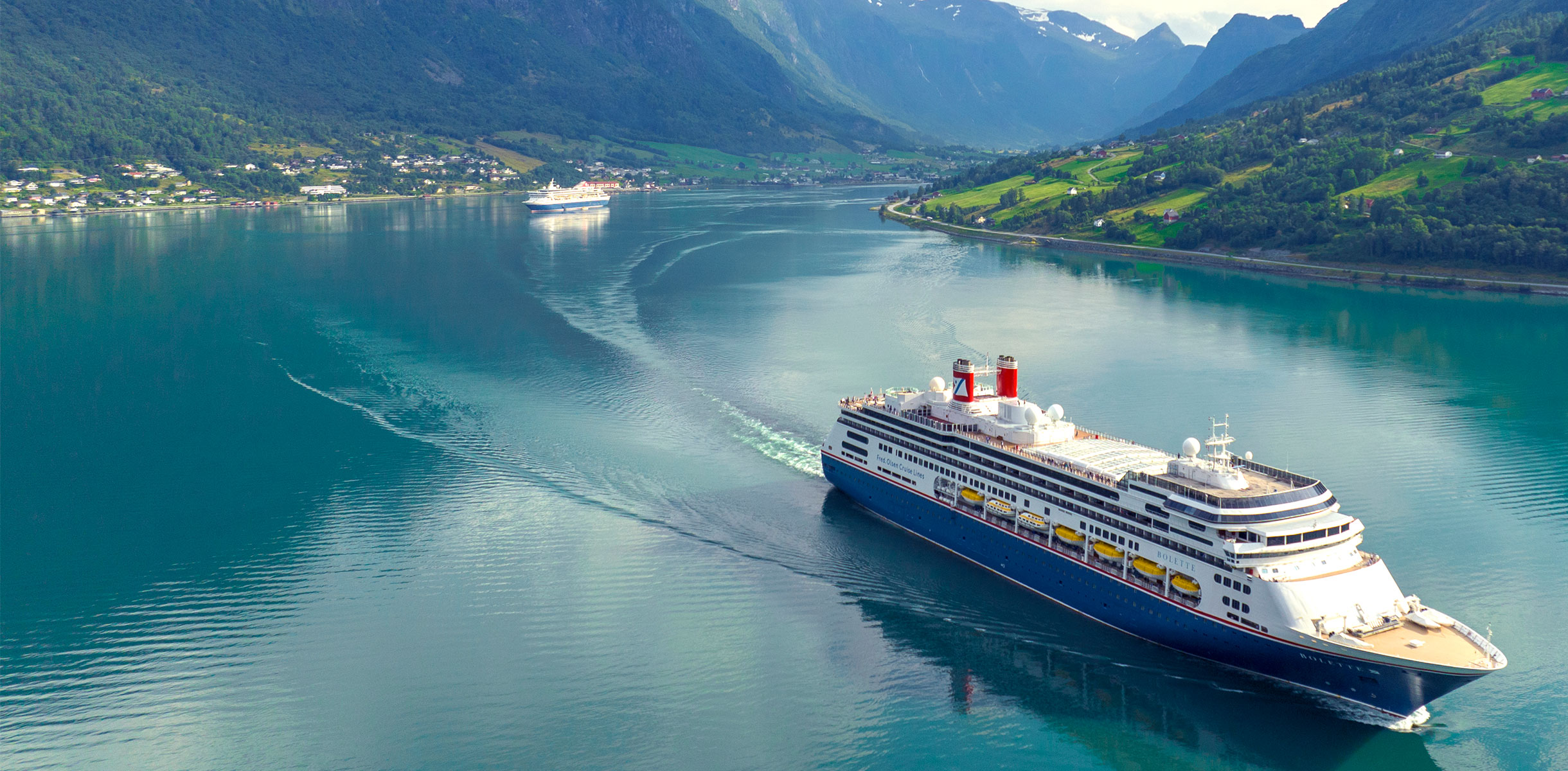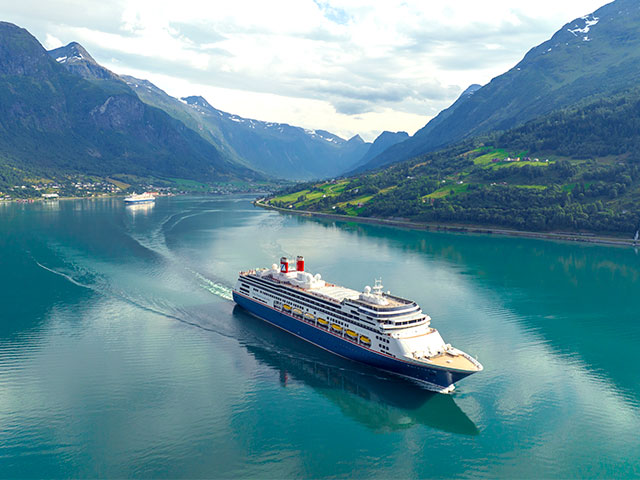 Bolette
Bolette is one of the largest ships, by overall size, in our fleet. With its warm, welcoming atmosphere and timeless style, and classic open deck spaces providing a place to fully immerse yourself in the magic of ocean cruising, Bolette is very much in keeping with what our guests have come to expect from a Fred. Olsen ship.
Explore Bolette
Our Signature Experiences
To make your experience even more special, our Journey Planners have designed a unique programme of Signature Experiences which will allow you to discover real insights about the culture and nature of the places we are visiting, so you can arrive in each destination fully prepared to get the most out of your visit.
Itinerary Insights
We have carefully curated a programme of events to give you a deeper understanding of each of the destinations you will be visiting
Scenic Discoveries
Our Scenic Discoveries are designed to allow you to enjoy seeing the world from the unique perspective of our ships
The Ship and the Sea
Maritime is in our DNA - our history in shipping goes back almost 200 years
The Sky at Sea
There's very little in the natural world more beautiful than a clear night sky, sunrise or sunset seen at sea
Treats of the Region
We love to bring a taste of the region's food, drink, local tastes and culinary traditions to life on board
Cabins, Prices & Offers
Cabin Options On Your Cruise
Please call our Reservations Team for latest pricing and availability.
What's Included
SO MUCH ALREADY INCLUDED
Everything listed below is included within the price of your cruise holiday.
À la carte breakfast, lunch & dinner

Daily buffet dining options

Late night Supper Club

Afternoon tea

Self-service tea & coffee

In-cabin dining & snacks
Activities & Entertainment
Evening shows

Live music & dancing

Dance classes

Lectures & talks

Cookery demonstrations

Traditional deck games

Daily games & quizzes
Swimming Pools

Jacuzzis

Fitness Centre

Fitness Classes