The cruise at a glance
The Olsen Way Highlights
From wintertime landscapes to its native people, the treasures of Arctic Norway are yours to encounter on this cruise. What's more, you may be lucky enough to spot the Aurora Borealis while cruising and during an extended stay in Alta. Ashore, there's the chance to spend time with local Sami communities and learn about their way of life; visit the Sorrisniva Igloo Hotel, the northernmost ice hotel in the world; and capture the views from atop Tromsø's Mount Storsteinen. This shorter than usual sailing is possible thanks to Bolette's speed and Newcastle's closer proximity to Norway.
Explore the Itinerary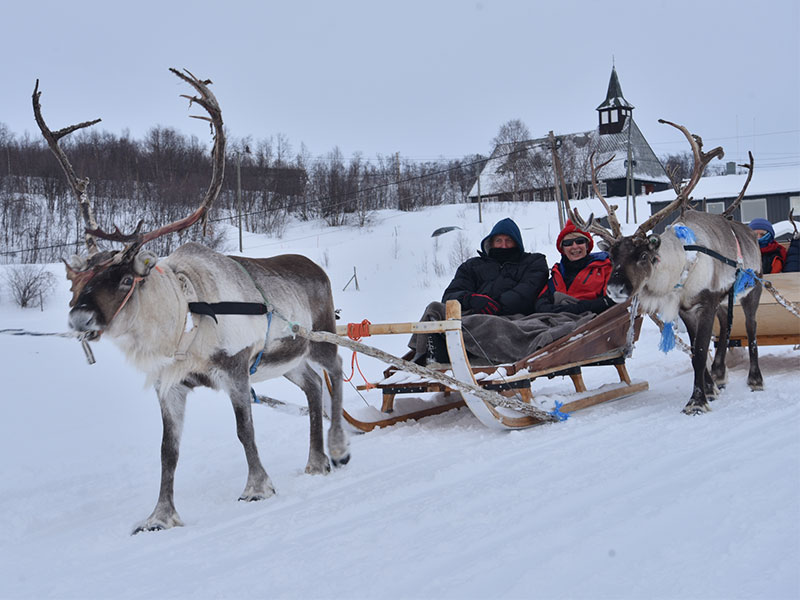 Reindeer Sledding
Experience the natural surroundings and the culture of the Sami people in this tour which takes you away from Tromsø. At Tromsø Wilderness Centre you will be met by people dressed in the Sami kofta – their national costume and you will be welcomed in to a lavvo (Sami tent) where you will be invited to sample a typical Sami coffee whilst learning about the culture and reindeer herding. There will, of course be reindeer for you to observe and photograph and you will be given the chance to experience a short reindeer sleigh ride.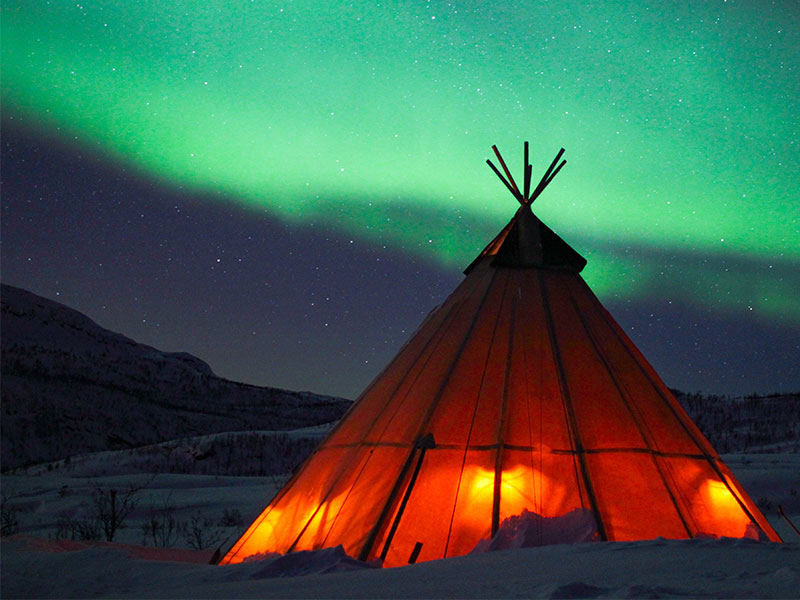 Northern Light Camp
Share the fascination of the amazing Northern Lights and the vast dark wintry sky filled with countless stars at Pæskatun. The evening will be filled with plenty of interesting activities, including a Northern Lights about the myths, history and science of the Northern Lights; several cosy and warm slate cottages where you can relax and warm up with hot beverages and cakes; a lavvu (a traditional Sámi tent) where you can sit around a campfire; and a workshop presenting the history of local slate mining.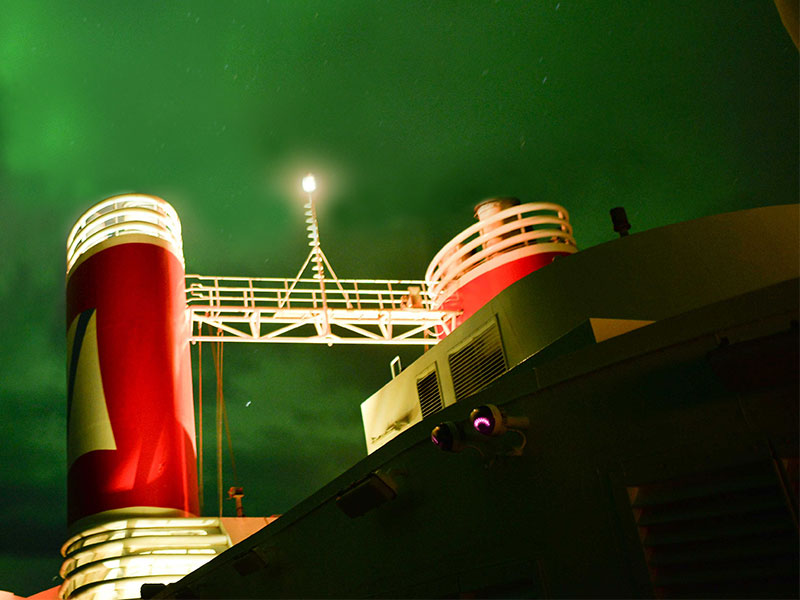 Lights Fantastic
Discover where, when and how the Northern Lights form in this insightful talk with guest speaker Peter Varley. He will also introduce other optical delights you might encounter on your cruise, such as mirages, halos and the elusive green flash.
Life On Board
Introducing Bolette
With just 690 cabins Bolette fits perfectly in our fleet of smaller ships. With her warm, welcoming atmosphere, timeless style, and classic open deck spaces providing a place to fully immerse yourself in the magic of ocean cruising.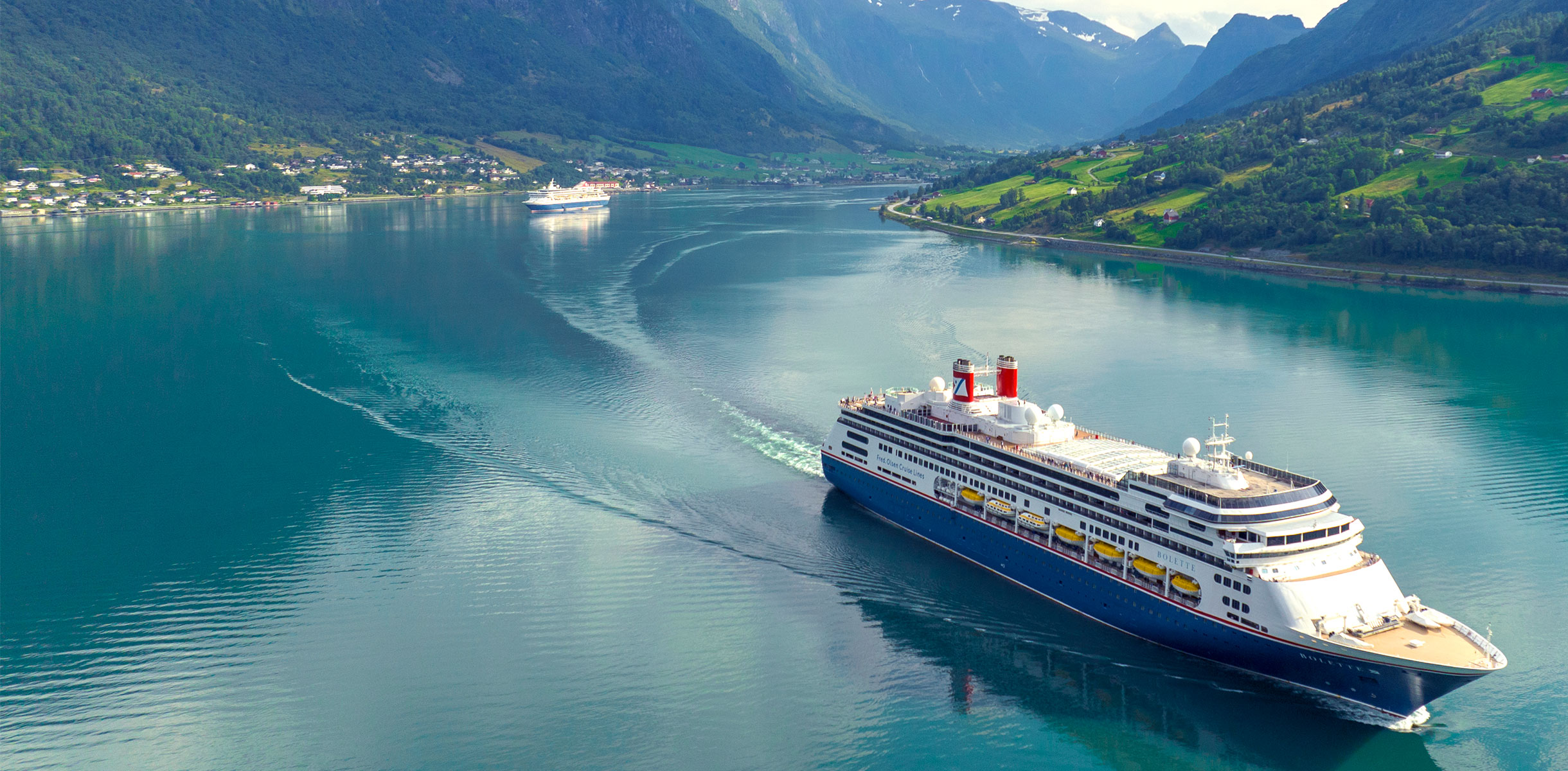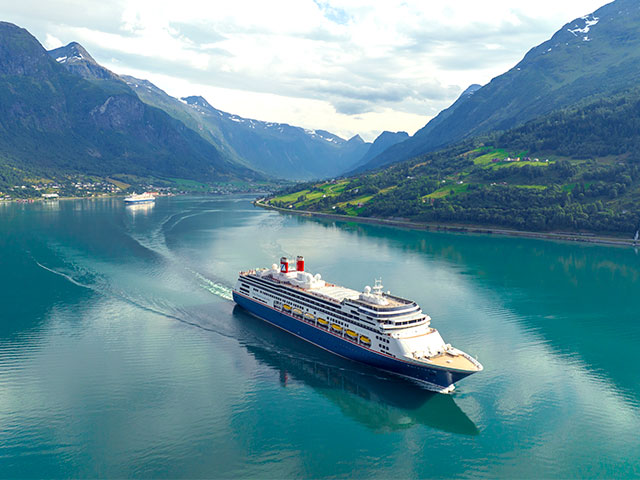 Bolette
Bolette is one of the largest ships, by overall size, in our fleet. With its warm, welcoming atmosphere and timeless style, and classic open deck spaces providing a place to fully immerse yourself in the magic of ocean cruising, Bolette is very much in keeping with what our guests have come to expect from a Fred. Olsen ship.
Explore Bolette
Our Signature Experiences
To make your experience even more special, our Journey Planners have designed a unique programme of Signature Experiences which will allow you to discover real insights about the culture and nature of the places we are visiting, so you can arrive in each destination fully prepared to get the most out of your visit.
Itinerary Insights
We have carefully curated a programme of events to give you a deeper understanding of each of the destinations you will be visiting
Scenic Discoveries
Our Scenic Discoveries are designed to allow you to enjoy seeing the world from the unique perspective of our ships
The Ship and the Sea
Maritime is in our DNA - our history in shipping goes back almost 200 years
The Sky at Sea
There's very little in the natural world more beautiful than a clear night sky, sunrise or sunset seen at sea
Treats of the Region
We love to bring a taste of the region's food, drink, local tastes and culinary traditions to life on board
Cabins, Prices & Offers
Cabin Options On Your Cruise
Please call our Reservations Team for latest pricing and availability.
What's Included
SO MUCH ALREADY INCLUDED
Everything listed below is included within the price of your cruise holiday.
À la carte breakfast, lunch & dinner

Daily buffet dining options

Late night Supper Club

Afternoon tea

Self-service tea & coffee

In-cabin dining & snacks
Activities & Entertainment
Evening shows

Live music & dancing

Dance classes

Lectures & talks

Cookery demonstrations

Traditional deck games

Daily games & quizzes
Swimming Pools

Jacuzzis

Fitness Centre

Fitness Classes