Hawaii & Oceania with Asia & the Med
Departed 23rd Jan 2022
84 nights
Sails from Puerto Caldera
Borealis
S220406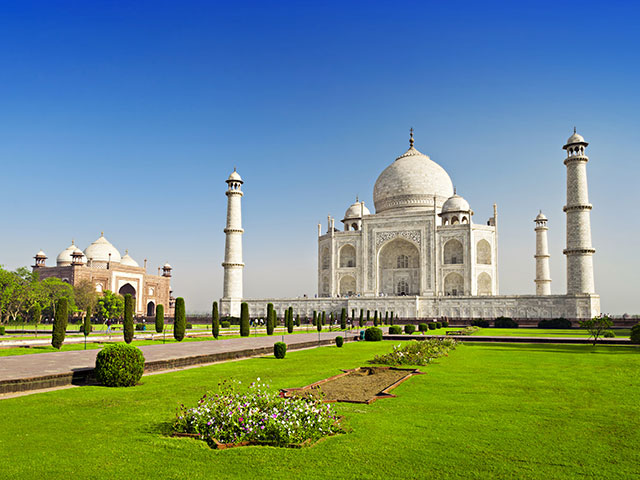 This cruise has now set sail.
Meet Borealis in Costa Rica for the adventure of a lifetime that sees you visit some of the most captivating regions and countries on earth, for chances to discover iconic landmarks and idyllic island scenes; marvel at breathtaking natural wonders and fascinating wildlife; experience diverse cultures; and much more, all on one magical cruise holiday. [ReadMoreMob]
After meeting your ship in Puerto Caldera, and visiting the Mexican beach-lovers paradise of Manzanillo, you'll experience a once-in-a-lifetime journey to the 'Land Down Under', stopping at a string of spectacular Pacific islands en route. Glorious Hawaii beckons; stops at Oahu, Maui and Hilo are your chance to take in iconic sights such as Diamond Head, Hanauma Bay, the Pearl Harbour Memorial and breathtaking volcanic wonders. When your ship breaks the waters of the South Pacific, a trio of idyllic destinations await; Raiatea, Tahiti and Bora Bora boast spectacular volcanic landscapes and jungle-rich interiors to explore, and the beaches that are as unspoilt and postcard-perfect as your dreams have made you believe. You'll then experience both sides of New Zealand, feeling the energy of bustling Auckland and absorbing the tranquillity of picturesque Picton and breathtaking waterways, before it's on to a memorable few days in Australia. You'll be afforded time to take in Sydney's world-famous attractions, including the Opera House, Harbour Bridge and revered Royal Botanic Garden; and visit Cairns, your gateway to the awe-inspiring Great Barrier Reef. [ReadMoreDesk]
The incredible diversity of Asia is then yours to experience to the full. You can compare the striking contrasts between a collection of stunning destinations, such as the tribal community of Alotau on Papua New Guinea, beautiful Bali, Phuket and Komodo Island and Singapore, a magnificent modern megalopolis of soaring skyscrapers, busy commercial quarters and impressive temples. There's also time in India; From Kochi you could take an overland tour to the Taj Mahal; in Goa, explore the historic centres of Old Goa and the Latin Quarter; while an overnight stay in Mumbai affords time to immerse yourself in city's renowned the hustle and bustle. In the Middle East, there are contrasting sights to discover too, from the awe-inspiring towers of Dubai and Abu Dhabi to the traditional mosques and souks of Fujairah and Muscat, Oman. Meanwhile, Aqaba is the starting point for discovering the 'Lost City' of Petra, one of the Seven Wonders of the Modern World. Then, after an unforgettable navigation of Egypt's Suez Canal, hallowed sites await you in Israel too: Haifa is your gateway to Jerusalem, a pilgrimage from Jews, Muslims and Christians, and Bethlehem, birthplace of Jesus. En route back to the UK, a collection of sun-splashed Mediterranean destinations – Cyprus, Malta, Rhodes and the Spanish city of Cádiz – lwill bring your holiday to the perfect conclusion.