Exploring the Islands of the Atlantic
Departed 3rd Oct 2019
28 nights
Sails from Dover
Boudicca
D192425
This cruise has now set sail.
You'll uncover distant destinations galore as you head south on this epic journey about Boudicca. After stopping-off at a stylish La Coruña, visits to a string of Atlantic Ocean islands will present beautifully unspoilt scenery and natural wonders, before an African adventure brings you captivating wildlife, vast desert dunes and the landscapes and landmarks of an iconic city.
Kicking off your Atlantic island exploration in Macaronesia offers you the chance to delight in the soothing sunshine, spectacular scenes and cultural highlights of Madeira, Portugal's gorgeous 'Garden Island'; Tenerife and Gran Canaria – renowned for its year-round warmth and inviting beaches – in the Canaries; and Cape Verde, with calls at Mindelo and Praia. In the South Atlantic, two hard-to-reach, rarely visited islands appear on your horizon. Circumnavigating Ascension and visiting Jamestown offers you chances to admire natural delights, such as the glorious Green Mountain and gorgeous beaches, and explore St Helena's historic links to Napoleon. On St Helena you can also capture breathtaking views from atop Ladder Hill; and even meet Jonathan the Tortoise – St Helena's oldest and most famous inhabitant – during a day in Jamestown, too. [ReadMore]
When you finally reach African shores, Walvis Bay will welcome you to Namibia. A haven for wildlife, Walvis Bay's beautiful natural lagoon is often dotted with flush pink flamingos and various seabird species including pelicans and cape cormorants. Also within reach of Walvis Bay is the world's oldest desert, The Namib, home to colossal sand dunes and endemic wildlife such as wild horses and springboks. The vast, unforgiving landscapes of the Namib can also be explored from Lüderitz, although you might be tempted to take a short trip from here to Kolmanskop, with its eerie sand-engulfed 'ghost town'. Bringing a perfect conclusion to this unforgettable cruise is an overnight stay in Cape Town, South Africa's magnificent 'Mother City'. You can take your pick of a collection of world-famous attractions here before you head for home, from the incredible scenery at Cape Point and the penguins at Boulders Beach, to iconic landmarks such as Table Mountain and Signal Hill. Whatever you choose to see and do, you're sure to create memories that will last a lifetime.
Your Itinerary
Boudicca will take you on an epic journey south to discover distant destinations galore, including a string of stunning islands in Macaronesia and the South Atlantic, and captivating towns and cities in Namibia and South Africa.
You'll visit Madeira, Tenerife, Gran Canaria and two islands in Cape Verde, before taking in two rarely visited South Atlantic Islands. You can admire Ascension's verdant lands and gorgeous beaches as you circumnavigate the island; and explore St Helena's links to Napoleon during a day in Jamestown.
When you finally reach African shores, visits to Walvis Bay and Lüderitz offer chances to see pink flamingos in their natural habitat; tour to the world's largest desert; and explore a fascinating 'ghost town'. You'll enjoy an overnight stay in Cape Town, the South Africa's iconic 'Mother City', too.
View Itinerary
Close Itinerary
×
Dover, England
Oct 03 | Depart - late afternoon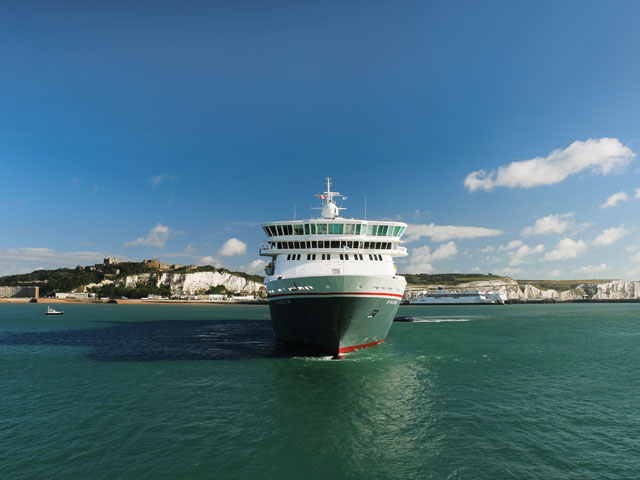 Home of the famous White Cliffs, Dover is one of England's most iconic towns. Located on the south-east coast of England just 21 miles across the English Channel from France, Dover – home of the world's busiest passenger port – is the first sight for many visitors arriving from around the world.

This historic town is much more than a gateway to Britain, and offers much to discover, including the 12th century Dover Castle – which overlooks the pretty harbour and houses the extensive Secret Wartime Tunnels – Archcliffe Fort, and the Western Heights, where a series of coastal defences and unspoilt nature reserves await exploration.
Share Itinerary
La Coruña, Spain
Oct 05 | Arrive - early afternoon | Depart - late evening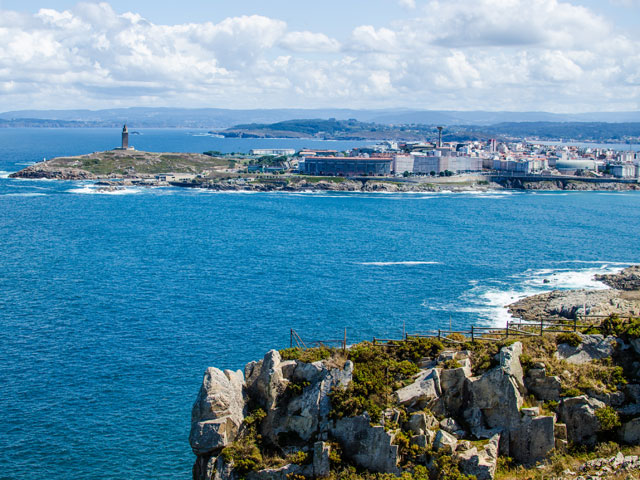 The city of La Coruña is the capital of the province and a busy seaport situated in the Galicia region of northwest Spain. Most famous for its Roman lighthouse, the diverse architectural styles of La Coruña make the city an absolute delight for sightseeing.
La Coruña boasts an impressive seafront promenade, beautiful beaches and a host of attractions such as the Domus Museum, the Casa del Hombre and Torre De Hercules – said to be the only Roman lighthouse in existence – which offers sweeping coastal views from the top of its 60 metre high tower. The Paseo Marítimo, a lovely 13km walkway and bike path, runs from the port, around the peninsula, and along the ocean beaches.
The compact Ciudad Vieja – La Coruña's old quarter – is a must-visit area. Often referred to as "the city" by the locals, the medieval centre contains remains of the centuries-old Roman wall that once protected it. The arcaded Plaza de María Pita, surrounded by narrow pedestrianized lanes, is a popular spot, and features the Estatua de María Pita, a statue of a 16th century woman who warned the town of an invasion by Sir Francis Drake. The medieval Church of Santiago, the Museum of Sacred Art and the Military Museum are all fine places of interest.
Beyond the historic city is a proud, modern metropolis, which boasts a superb food scene and a buzzing nightlife. The world's best picnic food, empanadas, and the locally produced beer, Estrella, both demand trying.
Share Itinerary
Funchal, Madeira, Portugal
Oct 08 | Arrive - early morning | Depart - late afternoon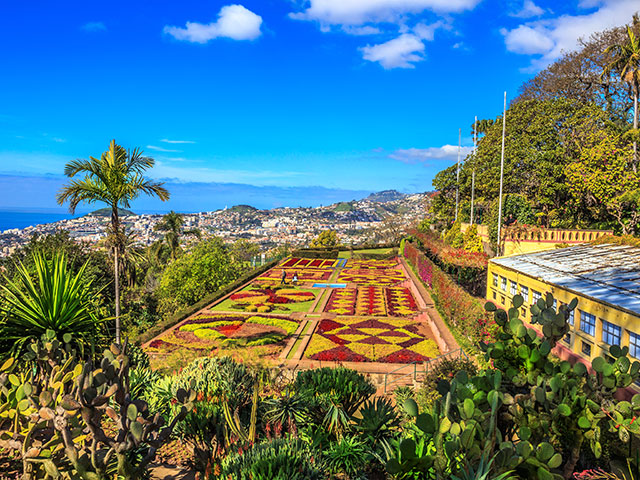 Funchal, the capital of Portugal's Madeiran archipelago, has a timeless old-world charm. Enhanced by a subtropical climate that fills this 'floating garden' with the year-round colours and perfumes of flowers and fruit, Funchal was a favourite of Sir Winston Churchill. His praise of the city has ensured British visitors always receive a warm welcome from locals.
Backed by rolling hills, the town is famous for its harbour, the 17th century São Tiago Fortress (now the Contemporary Art Museum) and world renowned Madeiran wine cellars. Funchal's parks and gardens are a delight, and a hike through the Laurel Forest nearby is highly recommended. The ancient Funchal Cathedral mixes Gothic and Romanesque architecture, and is noted for its impressive carved wooden ceiling.
Share Itinerary
Santa Cruz de Tenerife, Spain
Oct 09 - 10 | Arrive - late morning | Depart - late night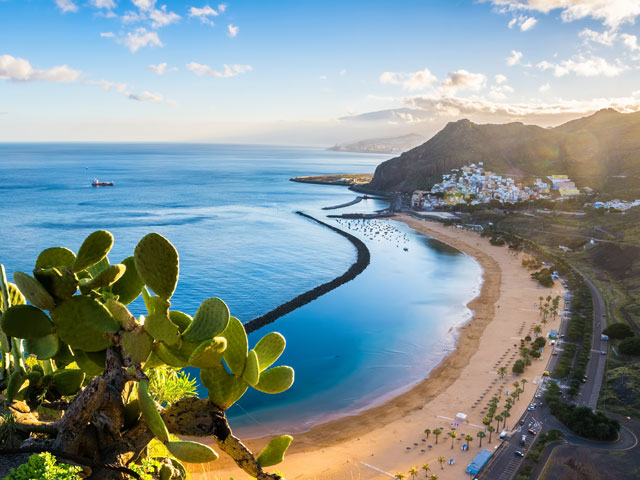 Sophisticated Santa Cruz - Tenerife's capital - is built around boulevards and wide avenues that link elegant squares and parks.
Well-preserved buildings feature in the old town, including the colonial Church of the Immaculate Conception and the 18th century Palacio de Carta, which has impressive Baroque and neoclassical features. Recently redesigned by the architects Herzog & de Meuron, the city's largest square, Plaza de España, is a pleasant spot to lose a few hours. Lively beaches such as Playa de Las Americas are within easy reach of Santa Cruz too.
Away from the capital, many of Tenerife's highlights await on tours, including the exotic Botanical Gardens or the mystical lava stone Pyramids of Guimar. Exploring the volcanic El Teide National Park to marvel at majestic Mount Teide, or even climb Spain's highest peak, is an unmissable experience.
Share Itinerary
Las Palmas, Gran Canaria, Spain
Oct 11 | Arrive - early morning | Depart - early evening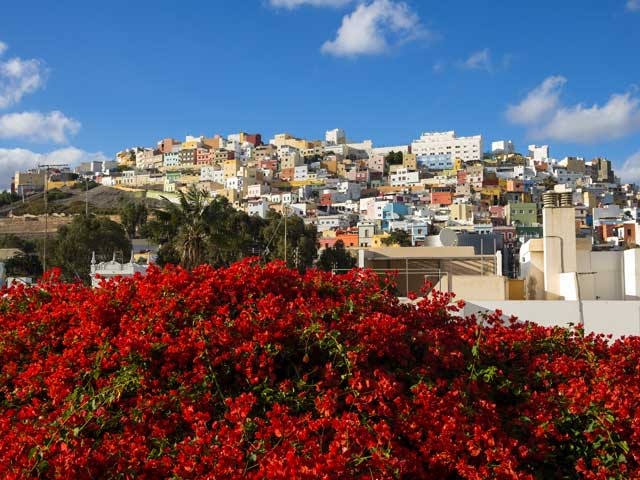 With its feel of mainland-Spain, spiced up with an eclectic mix of Asian and African cultures, Las Palmas is one of the Canary Island's most popular destinations, attracting sun-seekers who come to relax on its golden-sand beaches and soak up the gorgeous, year-round climate of Gran Canaria.
Founded over 500 years ago, Las Palmas is the largest city in the Canary Islands, and has three gorgeous beaches, including Playa de las Canteras, regarded as one of the world's best beaches, to enjoy.
Vegueta, the oldest quarter, is both atmospheric and fashionable, with extensive historical architecture plus a fine selection of boutiques and smart bars. At its centre stand the twin towers of Santa Ana Cathedral; started in 1500 but still unfinished, the cathedral has a unique mix of Renaissance, Gothic and Neoclassical styles in its construction. In Plaza Santa Ana, bronze statues of dogs – the Romans named the islands after legendary canines – stand guard over the 17th-century Palacio Regental, the Town Hall and the Bishop's Palace.
The sweet arc of Playa de las Canteras at the town's other end offers the tantalising possibility of taking a dip between sightseeing and shopping. The bewildering maze of streets behind the beach hides many fine restaurants serving an array of wonderful Canarian cuisine.
Share Itinerary
Mindelo, Cape Verde
Oct 14 | Arrive - early morning | Depart - early evening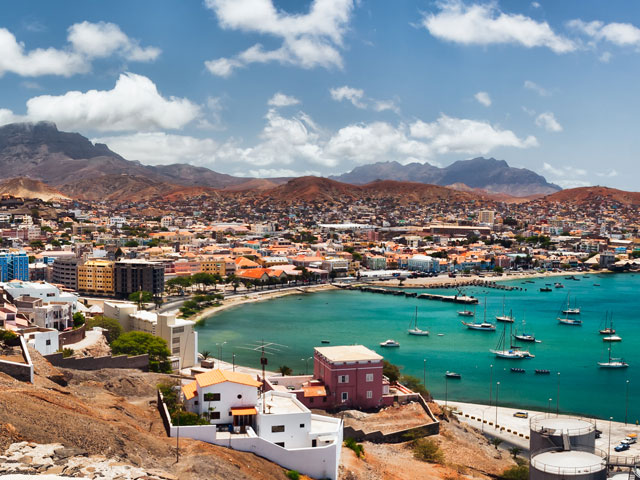 The port city of Mindelo in the volcanic archipelago of Cape Verde, retains many features of its colonial past, and is known for its music, carnival atmosphere and blend of Portuguese traditions and Brazilian style.
Situated in Porto Grande Bay, Mindelo is surrounded by low mountains and boasts some of the best sea views and scenery in the region. The coastline is awash with natural points of interest, while the man-made Fortim d'El Rei – an abandoned fort that sits on top of a hill above Mindelo port – is well worth a visit.
The Municipal Market, with its vast fish market, is fascinating, as are the well-preserved Governor's Palace and City Hall – both attractive examples of Portuguese-style architecture. The Torre de Belém is a scaled-down replica of the ancient tower in Lisbon. The fine, wide esplanades around the harbour offer a host of interesting little cafés and tiny shops.
Share Itinerary
Praia, Cape Verde
Oct 15 | Arrive - early morning | Depart - early evening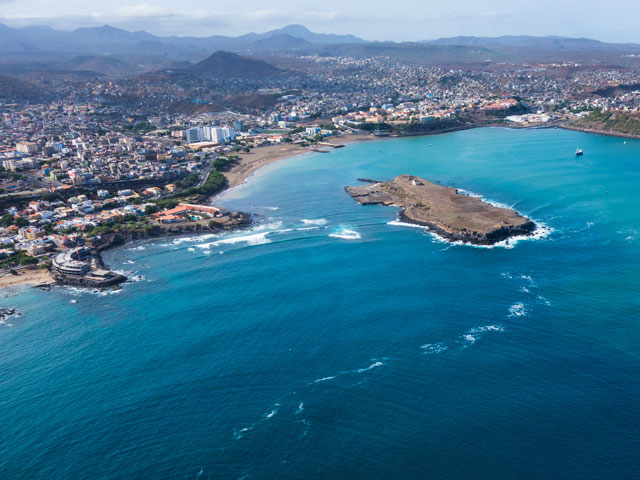 Praia is the capital of Cape Verde, the amazing volcanic archipelago of ten islands and five islets remotely located some 400 miles off the coast of West Africa. This unique, unspoilt destination was a Portuguese territory until independence in 1975, and Praia sits on the southern tip of Santiago Island.
The attractive old town centre, called the 'Plateau' by locals, is on a raised area overlooking the Atlantic Ocean, and has a traditional Portuguese feel. A number of museums and the neoclassical town hall and cathedral are all worth visiting. Smart shops and restaurants cluster in the Achada de Santo António quarter.
This beautiful island settlement benefits from excellent weather all year round, and around the bay, many fabulous beaches can be enjoyed including Quebra, Canela and Praínha.
Share Itinerary
Jamestown, St Helena
Oct 23 | Arrive - early morning | Depart - early evening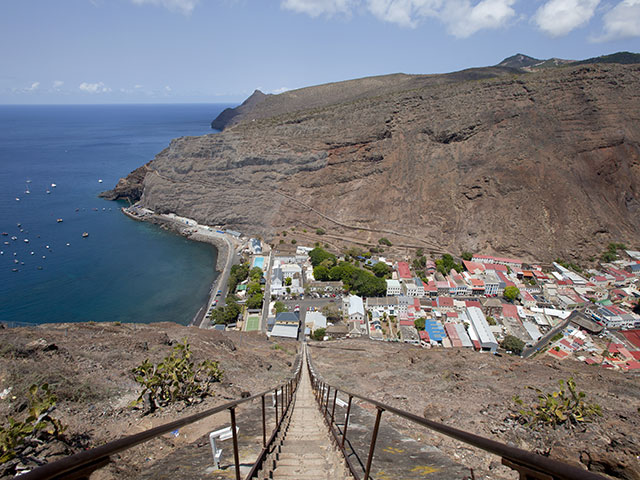 Anchor Port
- A small boat or 'tender' transports guests from ship to shore.
Learn more
The beautiful isolation of Jamestown, the capital of St. Helena, lies in the middle of the Atlantic Ocean, It is the final resting place of Napoleon, who was exiled there, and his gravesite in a colourful, flower-laden glade can still be visited.
Still a British Overseas Territory, the town's main attractions include the Museum of Saint Helena, which showcases St. Helenian stamps, island communications, religious icons and geological specimens; The Cenotaph; and the view from Jacob's Ladder – its 699 steps rise from the capital to Half Tree Hollow above.
Jamestown's temperature is consistently warm and pleasant throughout the year, moderated by its proximity to the ocean. This historic village boasts the oldest Anglican church in the Southern Hemisphere – the 18th century St. James' – plus numerous handsome Georgian manses that line a very British Main Street.
Share Itinerary
Walvis Bay, Namibia
Oct 27 | Arrive - early morning | Depart - late afternoon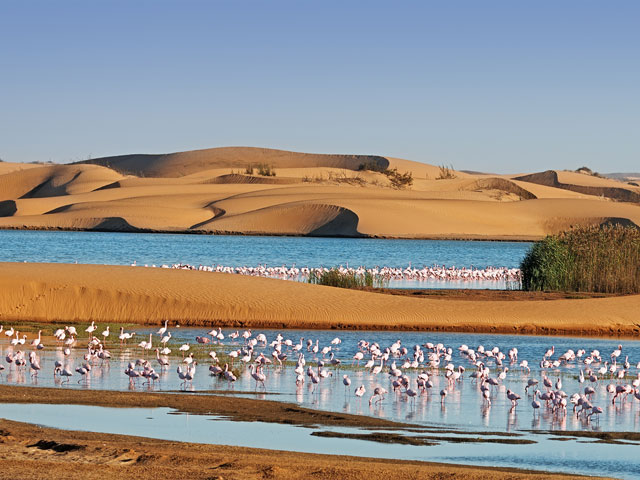 Walvis Bay is a pleasant port town on the coast of Namibia. Sheltered by the Pelican Point sand spit, its tidal lagoon is a magical destination for bird lovers as it is home to an array of birdlife including pelicans, Damara terns and the largest flock of flamingos in Southern Africa.

The town's harbour is busy with fishing boats and ships, and the slower pace of life here – plus a distinctly laidback vibe – can be witnessed around its recently renovated waterfront, which has a number of fine bars and restaurants.

With its calm, friendly atmosphere, the honey hued sand plains of Walvis Bay is perfect for those seeking peace and quiet away from the hustle and bustle of neighbouring cities. It's also the perfect gateway to the famous Cape Cross Seal Reserve, home to some 100,000 Cape fur seals, and the grandeur of the Namib-Naukluft Park. The park's sand dunes rise to over 1,000 feet and are the world's highest – Dune 7 is popular with locals as a slope for sandboarding and skiing.
Share Itinerary
Lüderitz, Namibia
Oct 28 | Arrive - late morning | Depart - early evening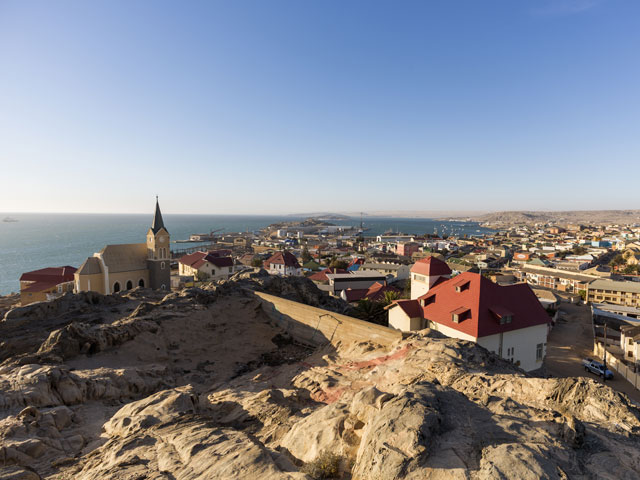 The coastal town of Lüderitz in south-western Namibia has a deep, colonial German heritage, exhibited by the colourful, traditional buildings that still stand proudly in the town today.
Nestled between the dusty Namib wilderness and the South Atlantic Coast, Luderitz is a picturesque town surrounded by azure waters filled with seals, penguins and dolphins. Its colonial buildings include the Art Nouveau Goerke Haus, which was built into the rock face on Diamond Hill, and the nearby hilltop church, Felsenkirche, offers panoramic views of the bay stretching around to Robert Harbour.
The Lüderitz Museum has exhibits on the town's diamond-mining past as well as local and natural history. A visit to the ghost-town of Kolmanskop is a photographer's dream, while local rock lobster served in the town's restaurants is a culinary delight to savour.
Share Itinerary
Cape Town, South Africa
Oct 30 - 31 | Arrive - early morning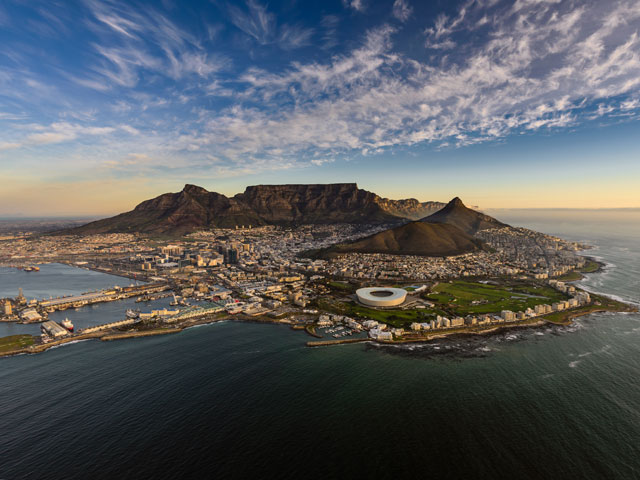 Cape Town brings together cultures, cuisines, and magnificent views: a stunning city crowned by the magnificent Table Mountain National Park. A city that is defined by the flat-topped mountain it sits beneath, Cape Town is known for its lively Victoria & Alfred Waterfront and harbour, serene vineyards and impressive landscapes. This picturesque 'city bowl' on the shores of Table Bay, is best seen from the top of Table Mountain – accessible via cable car.
Cape Town is a rich melting pot of people, and a proudly multicultural centre. Given it was World Design Capital in 2014, creative art and design is unsurprisingly never too far way. Exploring the city is a pleasure, and the attractions include the historic Company's Gardens, Kirstenbosch Botanical Gardens and Green Point Park.
Away from the urban centre, winelands such as Stellenbosch and Franschhoek offer a distraction of a different kind, while at Cape Point National Park boasts breathtaking coastlines and whale watching opportunities. Visitors can also learn of Nelson Mandela's inspirational life and legacy at Robben Island, or perhaps spend a memorable evening watching the sunset at Signal Hill.
Share Itinerary