The cruise at a glance
The Olsen Way Highlights
On this cruise from Dubrovnik, Bolette will head off the beaten track into the fjord-like Bay of Kotor, where guests will have the chance to visit Lake Bled, the Neretva river delta, and the tumbling waterfalls of Krka National Park. In Croatia, explore Zadar's Old Town, Diocletian's Palace in Split and Trsat Castle in Rijeka. A visit to Venice, from Fusina, is a real highlight of this cruise as you explore the 'City of Canals'. The Balkan region was at the centre of where different civilsations collided, so guests will be able to delve into the history of the Venetians and the Roman and Ottoman Empires.
Explore the Itinerary
Spectacular scenery
Sailing along the fjord-like Bay of Kotor on board Bolette is the perfect way to experience the surrounding scenery of the Dalmatian Coast. Green mountains provide a magnificent backdrop against the deep blue of the Bay, and orange-roofed villages dotted along its coastline, making it the definition of a picture-postcard. Guests may choose to visit Lake Bled, famous for its exquisite blue-green waters, where a medieval castle sits some 100m above the lake, offering magnificent views. The cascading terrace waterfalls in Krka National Park are framed by lush green landscape, and not to be missed - you'll be joined on this cruise by Physicist Glenn Patrick, who will hold talks about the waterfalls and the different species of plants and wildlife here. The Neretva River delta, from Neum, has narrow passages known only to locals, and is home to many exotic bird species and is rich with wildlife.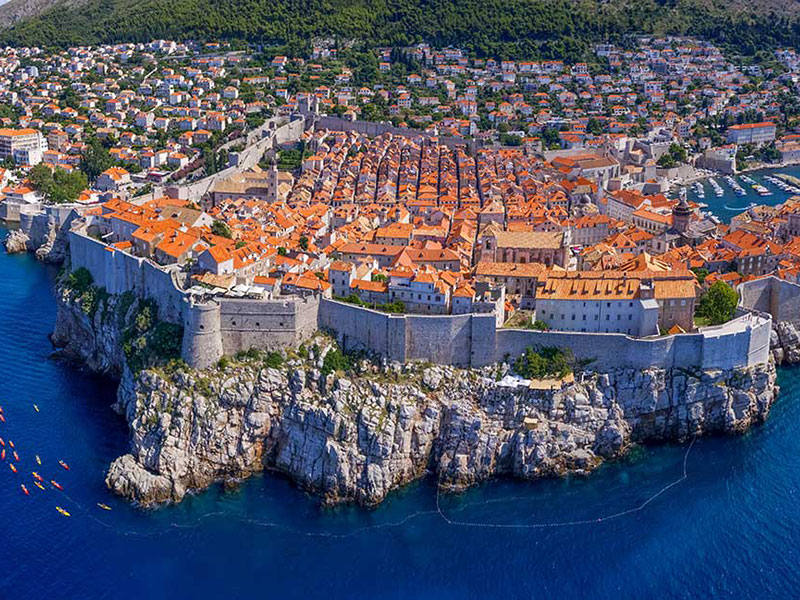 Exploring labyrinthian ancient towns
This cruise offers guests the chance to explore labyrinthian old towns, with centuries-old histories and how residents live today in the ancient surroundings. Dubrovnik's defining deature is its city walls, which were originally built in the 9th century, and then forts were added in the 15th century. Beyond the walls, you'll find a maze of narrow streets and hidden gems within the old town. Croatia's second largest city, Split, is an exuberant mix of traditional culture and modern life - the medieval facades of Diocletian's Palace are beautifully preserved and are filled with tiny alleyways, homes, shops and restaurants that add to its mystery and historical significance. Built on a vast lagoon of over 100 tiny islands, the City of Bridges - and love - Venice (reached from Fusina) is a destination like no other. Famed for its many winding waterways, tiny cobbled back streets and beautiful architecture, including Piazza San Marco - St. Mark's Square, said to be one of the most beautiful squares in the world.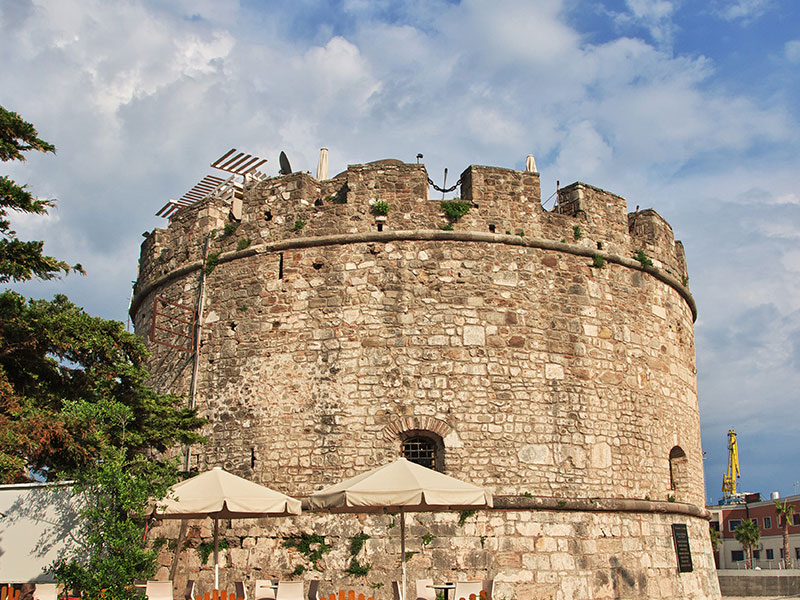 Colliding civilsations influencing culture
The history of the Balkan region stretches back over centuries to the Roman and Ottoman Empires, and to Venetian times too. The Adriatic was perfectly placed as a strategic and important trading route, so cultures were hugely influenced and are now a blend of Christian, Catholic and Islam, and it is now seen as a part of the world where differing views and people coexist homogenously. You'll be joined on this cruise by Historian Alan Dingsdale, who will speak about the various civilisations in the Balkans, including the Ottoman era. Guests may choose to visit the town of Salona (Solin) which has one of the most significant Roman archaeological sites in the world, and also the tiny village of Trogir, which began life as a Greek settlement, before it became part of both the Roman and Venetian Empires. It then came under Austrian rule, part of the Kingdom of the Slovenes, Serbs and Croats, before claiming its independence in 1991 when it was part of Croatia.
Life On Board
Introducing Bolette
With just 690 cabins Bolette fits perfectly in our fleet of smaller ships. With her warm, welcoming atmosphere, timeless style, and classic open deck spaces providing a place to fully immerse yourself in the magic of ocean cruising.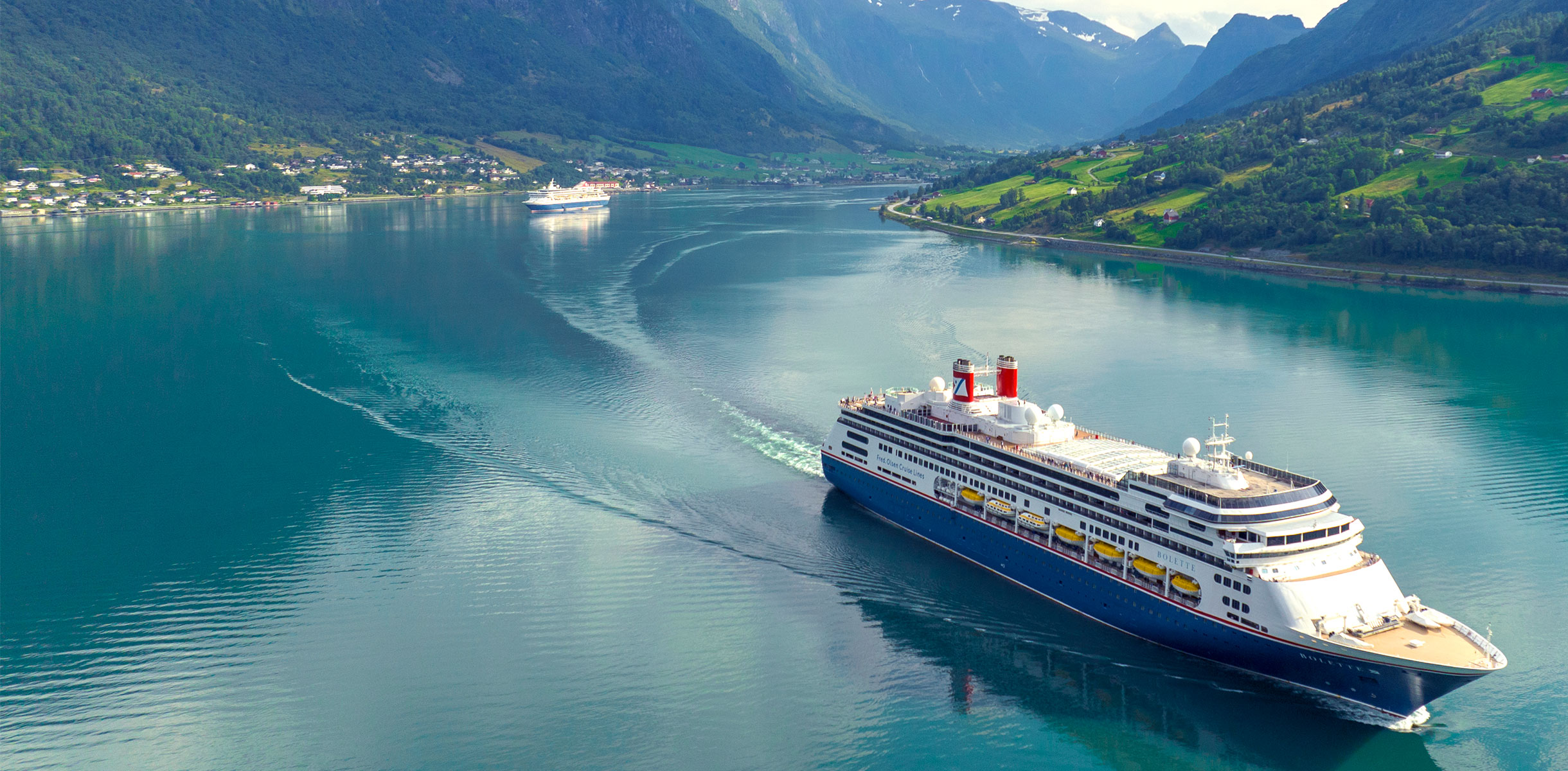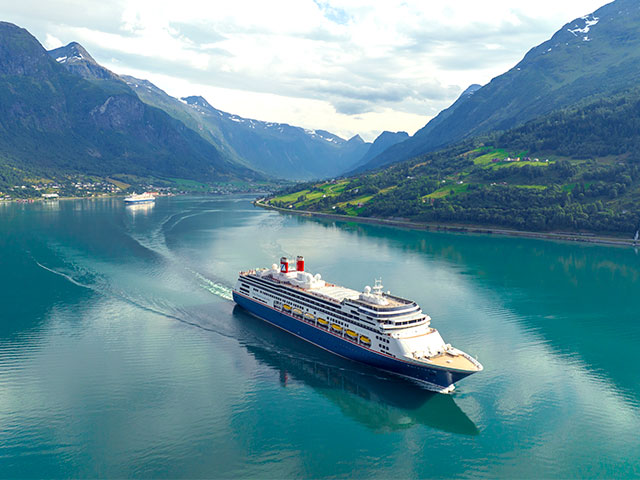 Bolette
Bolette is one of the largest ships, by overall size, in our fleet. With its warm, welcoming atmosphere and timeless style, and classic open deck spaces providing a place to fully immerse yourself in the magic of ocean cruising, Bolette is very much in keeping with what our guests have come to expect from a Fred. Olsen ship.
Explore Bolette
Our Signature Experiences
To make your experience even more special, our Journey Planners have designed a unique programme of Signature Experiences which will allow you to discover real insights about the culture and nature of the places we are visiting, so you can arrive in each destination fully prepared to get the most out of your visit.
Itinerary Insights
We have carefully curated a programme of events to give you a deeper understanding of each of the destinations you will be visiting
Scenic Discoveries
Our Scenic Discoveries are designed to allow you to enjoy seeing the world from the unique perspective of our ships
The Ship and the Sea
Maritime is in our DNA - our history in shipping goes back almost 200 years
The Sky at Sea
There's very little in the natural world more beautiful than a clear night sky, sunrise or sunset seen at sea
Treats of the Region
We love to bring a taste of the region's food, drink, local tastes and culinary traditions to life on board
Cabins, Prices & Offers
Cabin Options On Your Cruise
What's Included
SO MUCH ALREADY INCLUDED
As well as our Signature Experiences, there is a host of other treats to enjoy on board our ships.
À la carte breakfast, lunch & dinner

Daily buffet dining options

Late night Supper Club

Afternoon tea

Self-service tea & coffee

In-cabin dining & snacks
Evening shows

Live music & dancing

Dance classes

Lectures & talks

Cookery demonstrations

Traditional deck games

Daily games & quizzes
Swimming Pools

Jacuzzis

Fitness Centre

Fitness Classes
Treats & Pastimes
In addition to our Signature Experiences, we have a selection of lovely Treats & Pastimes for you to enjoy when on board. Just check your Daily Times each day for full details.
Discover our Treats & Pastimes
Enhance your cruise
Each of our cruises has been carefully designed for you to get the very best out of your time on board; and now you can enhance your cruise to make it even more special.
Explore all extras