The cruise at a glance
The Olsen Way Highlights
This extended voyage into the Arctic takes you off the beaten track to remote destinations, where you can gain an insight into the local way of life while capturing unspoilt scenery and the phenomenon of the Midnight Sun. In Tromso, learn of Arctic explorers and their recruitment of knowledgeable locals for their crews. You'll also visit the community of Longyearbyen and discover more of their life, before the natural wonders of Iceland await, and the wild and rugged environment of Greenland make for rewarding exploration. Narsarsuaq is your gateway to the Qooroq Ice Fjord, where you can weave among white and glassy blue icebergs on a boat tour. Throughout your voyage, Bolette will sail scenic fjords, passing glaciers and mountainous landscapes.

Please be advised that the itinerary for this cruise has been amended since originally published.
Explore the Itinerary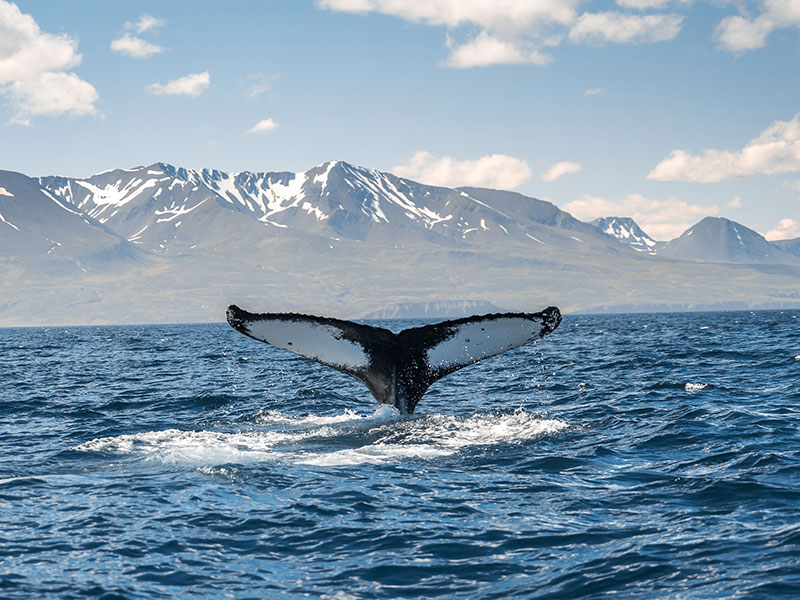 Wildlife spotting on board with ORCA
As we explore the Arctic together, Ocean Conservationists ORCA will be on hand delivering talks on the marine life who call this region home, as well as leading wildlife spotting sessions out on deck. Be sure to bring your binoculars with you - these nutrient-rich waters are home to species such as Blue, Humpback, Fin, Beluga and Minke whales.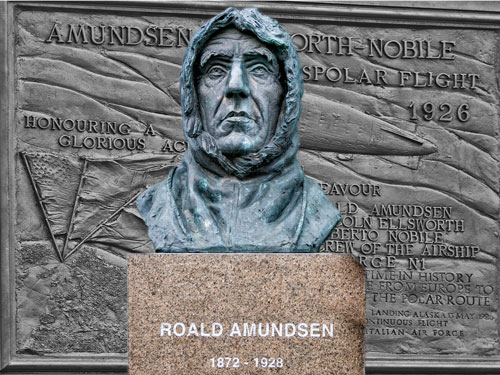 Explorer History
Throughout history, there were a number of well-known Explorers who navigated the Arctic and its rugged landscapes. There will be a knowledgeable expert on board Bolette who will provide insightful information on the history of these Explorers - such as Amundsen, Scott and Erik the Red. The Explorers recruited crew from the northern town of Tromsø for their expeditions as they had expert knowledge of the icy region, and Erik the Red settled in Qaqortoq following his exile from both Norway and Iceland.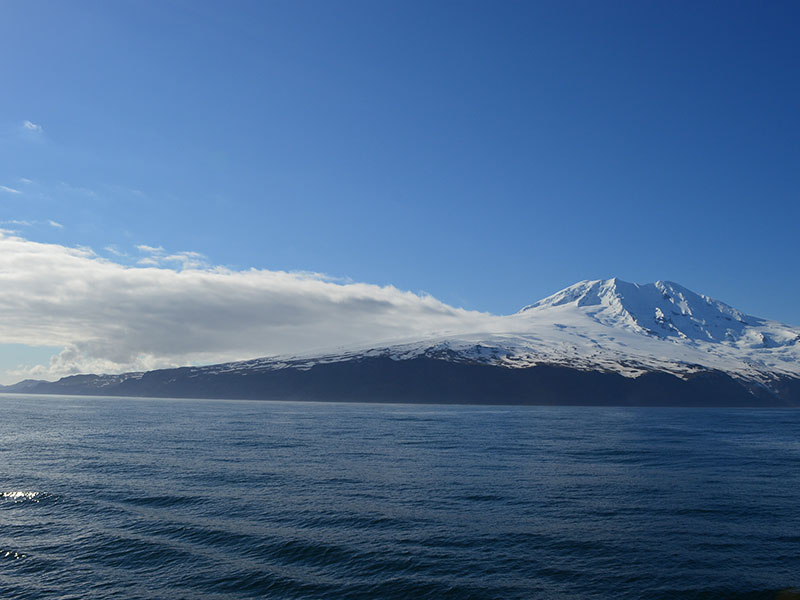 Remote volcanic landscapes
As we leave Northern Norway and head towards Iceland home of erupting Geysers and thundering waterfalls, we've planned a special diversion to sail past the remote volcanic island of Jan Mayen. Located on the southern edge of the Arctic Ocean between Iceland and Spitsbergen, this inhospitable island is home to dramatic cliff faces, pebble-covered beaches and the world's most northernmost active volcano – Beerenberg. You will be accompanied on this cruise by Geologist Tony Waltham who has an extensive knowledge of Iceland and Norway, exploring geological sites and visiting coastal towns via cruise ship.
Life On Board
Introducing Bolette
With just 690 cabins Bolette fits perfectly in our fleet of smaller ships. With her warm, welcoming atmosphere, timeless style, and classic open deck spaces providing a place to fully immerse yourself in the magic of ocean cruising.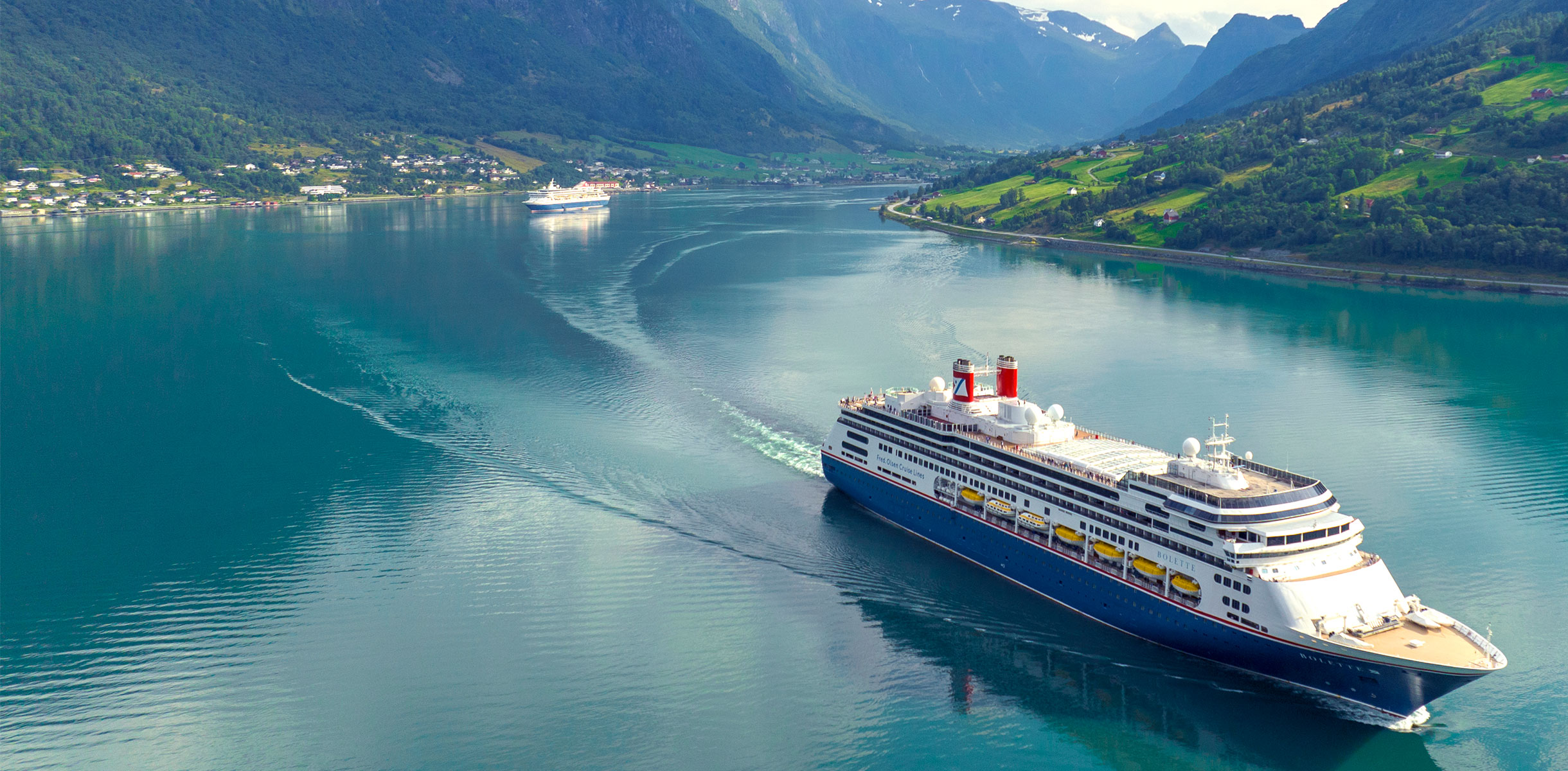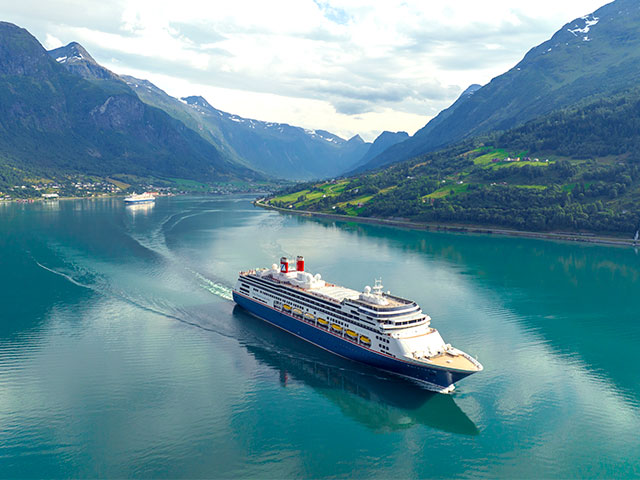 Bolette
Bolette is one of the largest ships, by overall size, in our fleet. With its warm, welcoming atmosphere and timeless style, and classic open deck spaces providing a place to fully immerse yourself in the magic of ocean cruising, Bolette is very much in keeping with what our guests have come to expect from a Fred. Olsen ship.
Explore Bolette
Our Signature Experiences
To make your experience even more special, our Journey Planners have designed a unique programme of Signature Experiences which will allow you to discover real insights about the culture and nature of the places we are visiting, so you can arrive in each destination fully prepared to get the most out of your visit.
Itinerary Insights
We have carefully curated a programme of events to give you a deeper understanding of each of the destinations you will be visiting
Scenic Discoveries
Our Scenic Discoveries are designed to allow you to enjoy seeing the world from the unique perspective of our ships
The Ship and the Sea
Maritime is in our DNA - our history in shipping goes back almost 200 years
The Sky at Sea
There's very little in the natural world more beautiful than a clear night sky, sunrise or sunset seen at sea
Treats of the Region
We love to bring a taste of the region's food, drink, local tastes and culinary traditions to life on board
Cabins, Prices & Offers
Cabin Options On Your Cruise
Please call our Reservations Team for latest pricing and availability.
What's Included
SO MUCH ALREADY INCLUDED
As well as our Signature Experiences, there is a host of other treats to enjoy on board our ships.
À la carte breakfast, lunch & dinner

Daily buffet dining options

Late night Supper Club

Afternoon tea

Self-service tea & coffee

In-cabin dining & snacks
Evening shows

Live music & dancing

Dance classes

Lectures & talks

Cookery demonstrations

Traditional deck games

Daily games & quizzes
Swimming Pools

Jacuzzis

Fitness Centre

Fitness Classes
Treats & Pastimes
In addition to our Signature Experiences, we have a selection of lovely Treats & Pastimes for you to enjoy when on board. Just check your Daily Times each day for full details.
Discover our Treats & Pastimes
Enhance your cruise
Each of our cruises has been carefully designed for you to get the very best out of your time on board; and now you can enhance your cruise to make it even more special.
Enhance Cruise with some of our optional extras
Explore all extras