Your cruise at a glance
The Olsen Way Highlights
This cultural journey allows you to delve into the ancient empires and kingdoms of the Mediterranean. You can capture a glimpse into Ancient Greece at the Acropolis in Athens, reachable from Piraeus, and learn how civilsations shaped the Eastern Mediterranean in Cagliari and Cartagena. Elsewhere, you can unearth Phoenician and Roman history at Carthage (from La Goulette) and discover the landmarks of Istanbul, such as the Hagia Sophia mosque and Topkapi Palace, home to relics from the Ottoman era.
Explore the Itinerary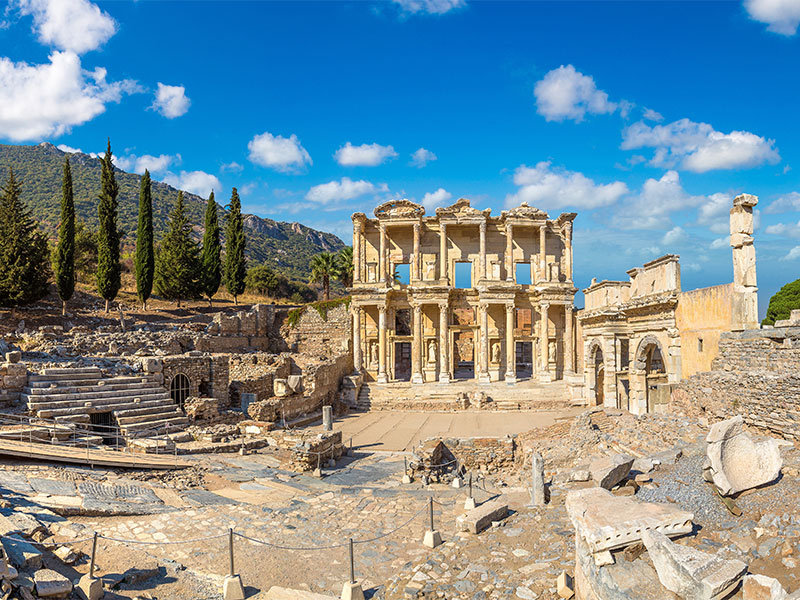 Iconic Ancient Sites
This cruise aboard Bolette takes you to an abundance of important historical sites through the Eastern Mediterranean, including the 6th century Hagia Sophia in Istanbul, Ephesus in Kusadasi, renowned for its historical significance as home to the Temple of Artemis, and the iconic Acropolis of Ancient Greece. Classical Historian and former Anglican priest, Chris Newlands, will join you on this cruise to deliver a series of informative talks relating to key landmarks in the regions you are visiting, and the history that shaped these cities.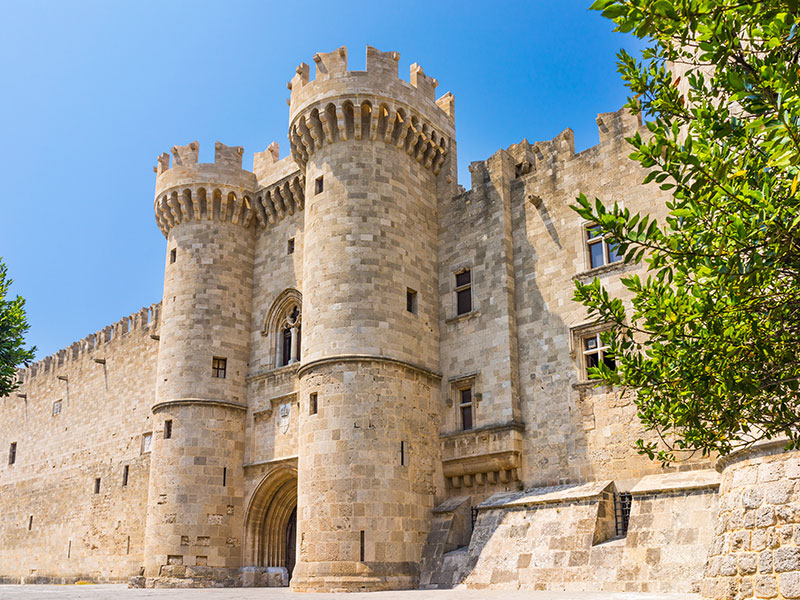 A Flavour of Eastern Mediterranean Culture
You'll have the opportunity to experience a variety of different cultures on this particular cruise. The medieval Old Town of Rhodes, a UNESCO World Heritage Site, showcases remarkable examples of architecture and fortifications from various eras, which blend seamlessly with local traditions and modern Mediterranean charm; while in your Turkish ports of call, you will witness a vibrant tapestry of influences from Europe, Asia and the Middle East. Sample renowned cuisines such as baklava, marvel at the traditional bazaars and barter good-naturedly with for the best bargains, or enjoy a Turkish bath – or hamam. In Dubrovnik, explore the beautifully preserved medieval walls protecting the Old Town, filled with ancient architecture and red-tiled rooftops.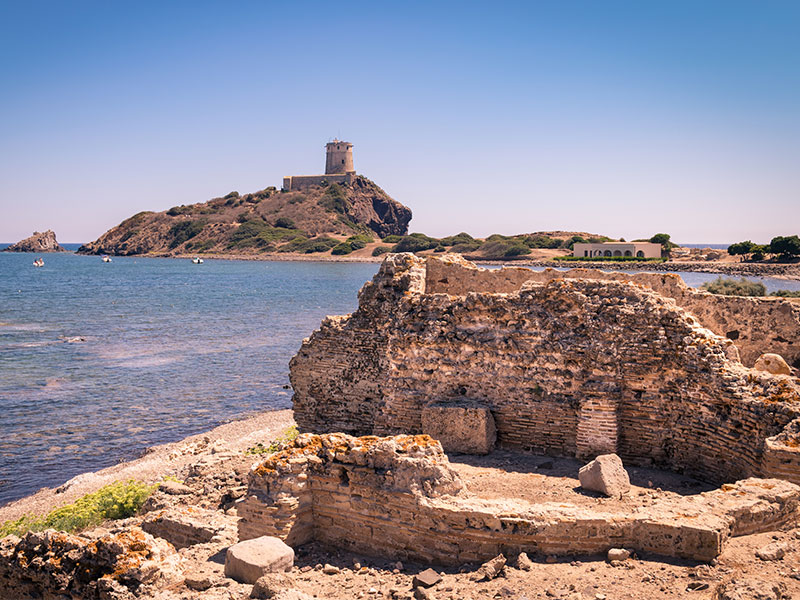 How civilisations shaped the Mediterranean
The Eastern Mediterranean has been shaped by numerous cultures over thousands of years, leaving indelible marks on the history of the area. The legacy left by the Romans was a foundation for modern societies to build upon, and their vast networks of roads and aqueducts enabled trade and agriculture to thrive; which can be seen in many archaeological sites today. On this cruise you'll have the opportunity to visit the Archaeological Ruins of Nora in Cagliari, wander amongst the excavations and explore remains of Carthaginian warehouses and Roman buildings. Meanwhile, from Istanbul, visit Topkapi Castle, the official residence of the sultans of the Ottoman Empire for around 400 years; now home to a fascinating museum of artefacts from this era. European and Middle Eastern Historian Ronnie Landau, will join you on board Bolette, speaking about Ancient Greece and the contribution of their people to the world; with sessions designed to be thought-provoking and informative, and delivered with great humour.
Life On Board
Introducing Bolette
With just 690 cabins Bolette fits perfectly in our fleet of smaller ships. With her warm, welcoming atmosphere, timeless style, and classic open deck spaces providing a place to fully immerse yourself in the magic of ocean cruising.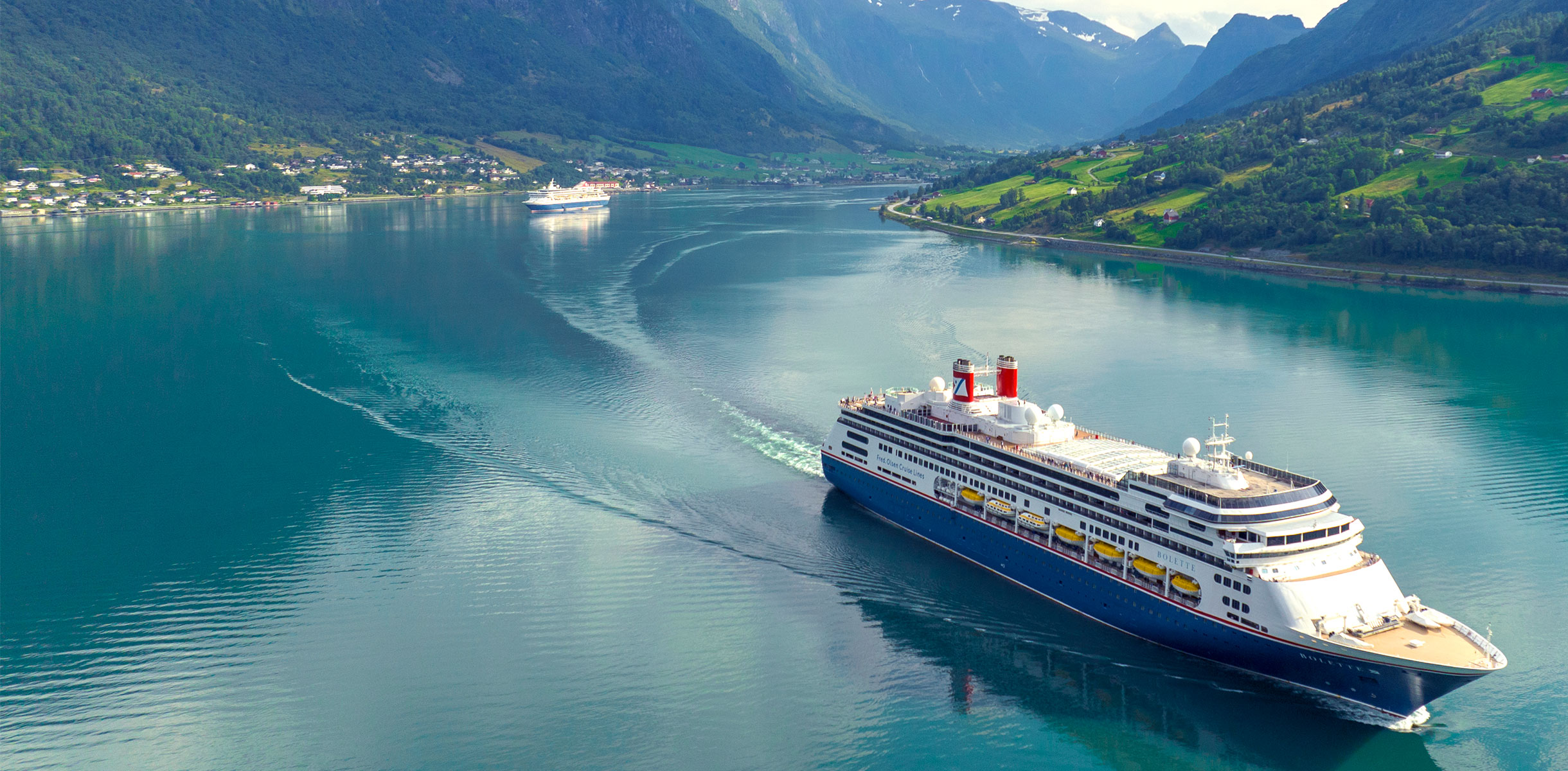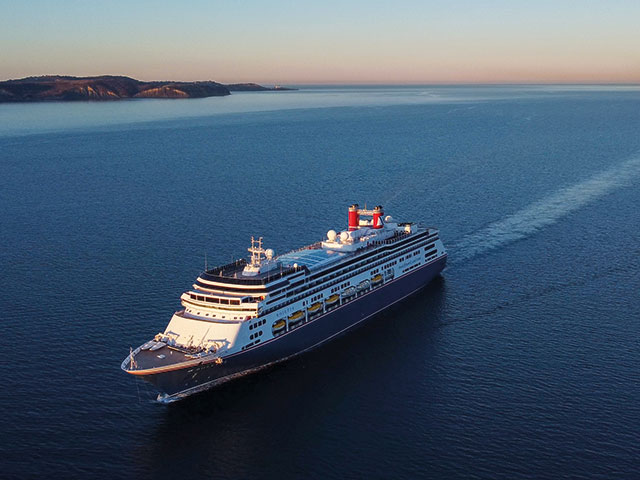 Bolette
Bolette is one of the largest ships, by overall size, in our fleet. With its warm, welcoming atmosphere and timeless style, and classic open deck spaces providing a place to fully immerse yourself in the magic of ocean cruising, Bolette is very much in keeping with what our guests have come to expect from a Fred. Olsen ship.
Explore Bolette
Our Signature Experiences
To make your experience even more special, our Journey Planners have designed a unique programme of Signature Experiences which will allow you to discover real insights about the culture and nature of the places we are visiting, so you can arrive in each destination fully prepared to get the most out of your visit.
Itinerary Insights
We have carefully curated a programme of events to give you a deeper understanding of each of the destinations you will be visiting
Scenic Discoveries
Our Scenic Discoveries are designed to allow you to enjoy seeing the world from the unique perspective of our ships
The Ship and the Sea
Maritime is in our DNA - our history in shipping goes back almost 200 years
The Sky at Sea
There's very little in the natural world more beautiful than a clear night sky, sunrise or sunset seen at sea
Treats of the Region
We love to bring a taste of the region's food, drink, local tastes and culinary traditions to life on board
Our Signature Tours
At each port of call, we have carefully researched and hand-selected some wonderful tour options for you, designed to help you see the real destination and not just the tourist hotspots.
Below, you will find some examples of the kind of tours which could be available on your itinerary. Your Shore Tours will be available to book around 8-13 weeks prior to departure via your My Cruises account.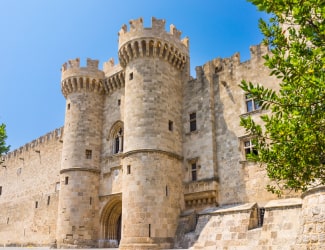 Grand Master's Palace & Knights
Visit Grand Master's Palace, an impressive building built by the Knights of St. John of Jerusalem before embarking on a guided walk to see key sites such as the Inns of Italy, France, Spain and Provence whilst your guide explains their role in the history of the island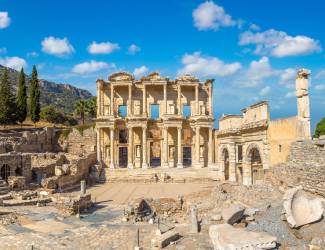 Highlights of Ephesus
Discover important sites believed to hold special significance to the Virgin Mary, with visits to Bulbul Mountain, believed to be her last residence and Ephesus, where it is widely believed she passed away.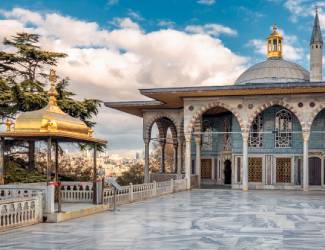 Topkapi Palace
Visit Topkapi Palace, the former residence of the sultans of the Ottoman Empire for almost 400 years during their reign over the city. The palace was originally built in the 15th century and is now a museum, featuring several artifacts including jewellery, weapons, manuscripts, and murals.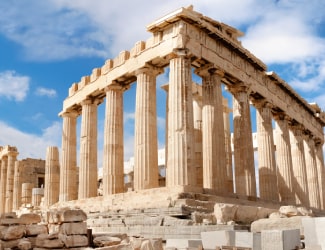 Athens Sightseeing & the Acropolis
Discover Athens' highlights including the idyllic Mikrolimanon's waterfront, the ancient city comprising sites such as the Temple of Zeus and Panathenaic Stadium the famous Acropolis of Athens, an ancient citadel located on a rocky outcrop above the city.
Your Guest Speakers
We've arranged for some wonderful guest speakers to join us for this cruise. They will be delivering a programme of insightful talks and activities to deepen your cultural, artistic and historical understanding of the destinations we will be exploring, well as helping you to enjoy the natural beauty of the places we visit.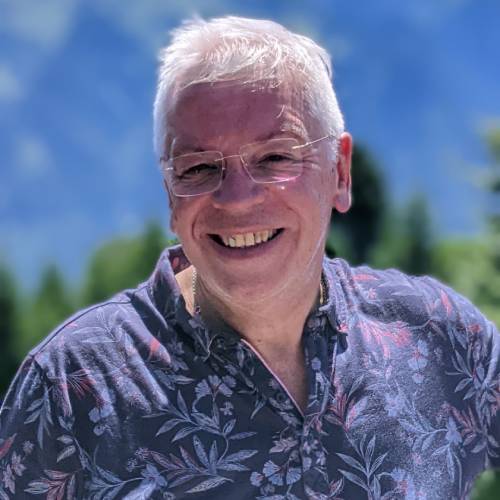 Historian
Chris Newlands
A classical historian and Arts Society speaker, Chris spent two years living in Algiers. He will be joining us on this cruise to speak about his experiences and explore historical topics which relate to some of the ports of call we will be visiting.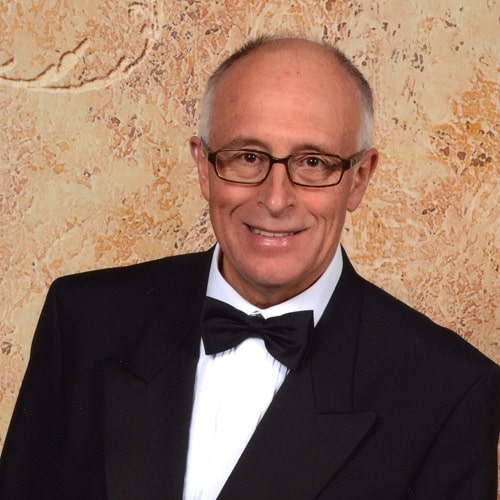 Astronomy
Professor Glenn Patrick
Physicist Glenn Patrick has spent most of his career working at the CERN laboratory in Geneva. He will be on hand delivering a series of talks on earth and science subjects as well as leading stargazing sessions out on deck.
Treats & Pastimes
In addition to our Signature Experiences, we have a selection of lovely Treats & Pastimes for you to enjoy when on board. Just check your Daily Times each day for full details.
Discover our Treats & Pastimes
Cabins, Prices & Offers
Cabin Options On Your Cruise
* Prices correct as of 13:00 08/12/2023, based on the lowest available Cruise Only fare, and on two people sharing a twin cabin. Please call +441473746175 for live availability & prices.
* Prices correct as of 13:00 08/12/2023, based on the lowest available Cruise Only fare, and on sole occupancy. Please call +441473746175 for live availability & prices.
Cruise Offers
Solo traveller offer available Saver Fare
Freedom Fare
FREE drinks or FREE on board spend
Freedom Fare
What's Included
SO MUCH ALREADY INCLUDED
As well as our Signature Experiences, there is a host of other treats to enjoy on board our ships.
À la carte breakfast, lunch & dinner

Daily buffet dining options

Late night Supper Club

Afternoon tea

Self-service tea & coffee

In-cabin dining & snacks
Evening shows

Live music & dancing

Dance classes

Lectures & talks

Cookery demonstrations

Traditional deck games

Daily games & quizzes
Swimming Pools

Jacuzzis

Fitness Centre

Fitness Classes
Enhance your cruise
Each of our cruises has been carefully designed for you to get the very best out of your time on board; and now you can enhance your cruise to make it even more special.
Explore all extras