The cruise at a glance
The Olsen Way Highlights
Our team has crafted your itinerary with a focus on maritime history, with calls into Helsinki and Kiel timed to coincide with two renowned sailing events – the Tall Ships Races and Kiel Week. The latter holds special significance for us as it was here, many years ago, that Fred. Olsen's grandfather won this special regatta at the opening of the Kiel Canal, flying the same flag that can be seen on our ships today. You can uncover World War II history in Gdańsk, one of Poland's most important and dynamic cities, boasting over a thousand years of seafaring traditions and heritage. Step back in time during visits to the well-preserved medieval cities of UNESCO-listed Visby and fairytale-esque Tallinn, while Warnemünde is your gateway to the iconic monuments of Berlin, such as the Brandenburg Gate.
Explore the Itinerary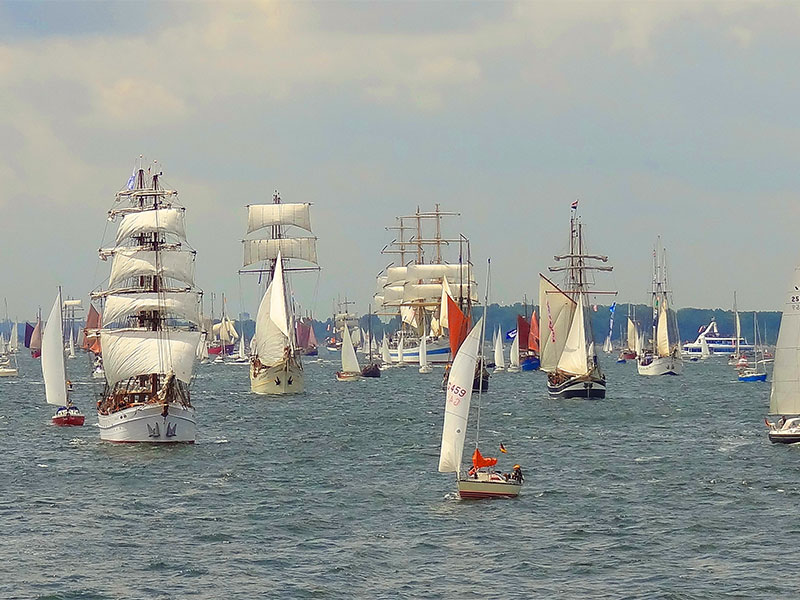 Maritime is in our DNA
This cruise is timed to coincide with the final day of the annual Kiel Week sailing regatta. The event has special significance to the Olsen family as Fred. Olsen's grandfather won the regatta when the Kiel Canal opened, flying the same flag that's on our ships today. Also on this cruise, experience the tall ship races in Helsinki where a selection of fine-looking tall ships from across the world will race in Baltic waters.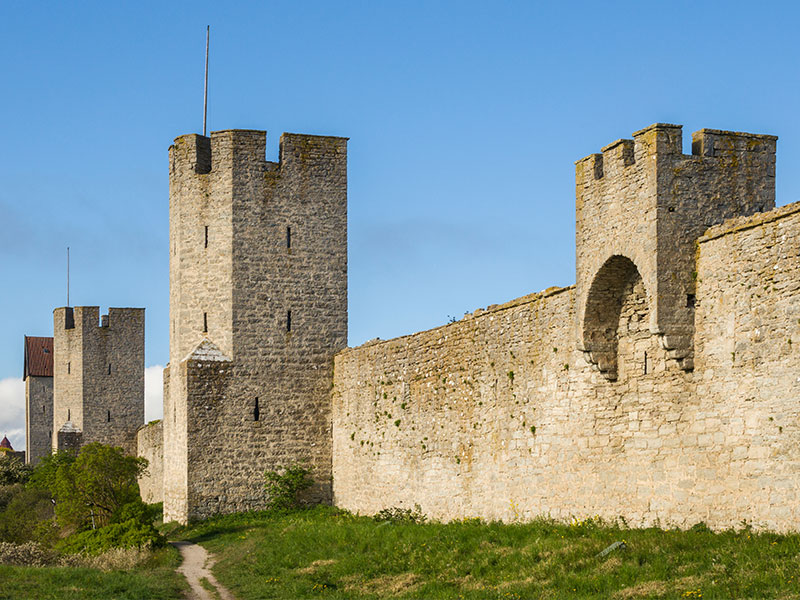 Hanseatic League and Maritime history
Borealis will take guests to the well-preserved medieval old town of Tallinn, well-known for its position as one of the Hanseatic League's trading cities. The city's wealth is evident in the opulent buildings, particularly the churches and the merchant houses architecture. A further important trading hub in the Baltic was Visby, a UNESCO-listed city surrounded by defensive walls to deter pirate attacks and threats.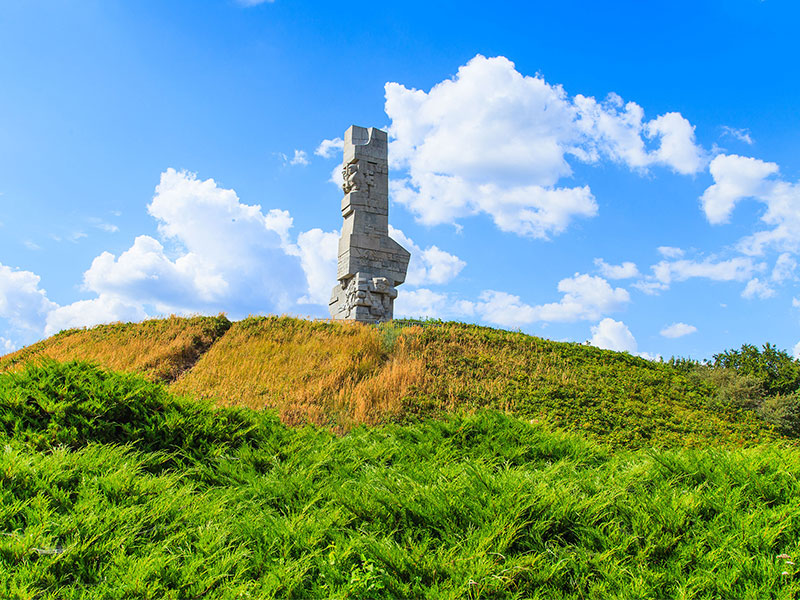 World War history
On September 1st 1939, the German battleship Schleswig-Holstein fired at a Polish ammunition depot based on the island of Westerplatte, located across the river from the city of Gdańsk – known as Danzig at the time. It is believed that Hitler's decision to target Danzig was more a symbolic target than a strategic one, feeding into the Nazi ideology calling for the unification of all German people, thus giving Hitler a target. The battle ended with many losses for Hitler's troops, but Danzig was soon overrun and under the control of the Third Reich, therefore cementing the beginning of WWII.
Life On Board
Introducing Borealis
Sister-ship to Bolette, Borealis is perfectly suited for enjoying scenic cruising of the world's lesser-known waterways. From cruising past remarkable landscapes and historical sites to capturing the beauty of the natural world.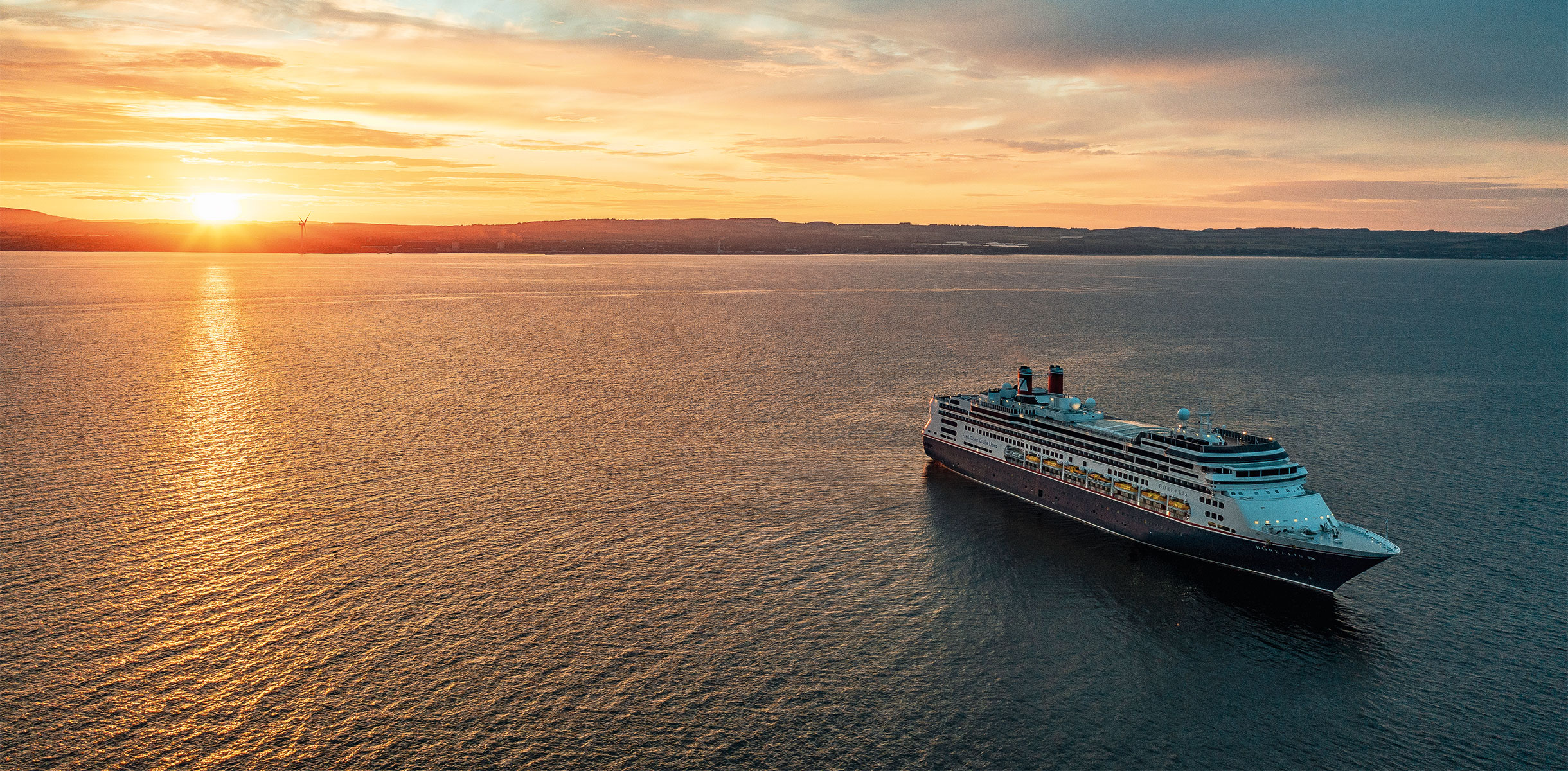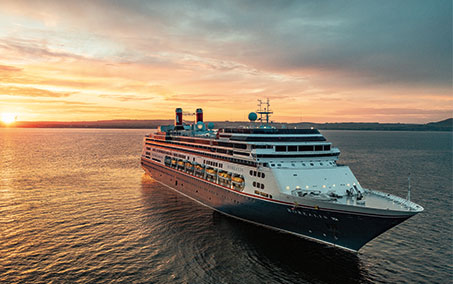 Borealis
Sister-ship to Bolette, Borealis is perfectly suited for taking guests on a journey around the globe, enabling more exploration in more exciting ports. Her smaller size, spacious public areas, open deck spaces and impressive array of restaurants make her perfect for longer voyages, and shorter journeys alike.
Explore Borealis
Our Signature Experiences
To make your experience even more special, our Journey Planners have designed a unique programme of Signature Experiences which will allow you to discover real insights about the culture and nature of the places we are visiting, so you can arrive in each destination fully prepared to get the most out of your visit.
Itinerary Insights
We have carefully curated a programme of events to give you a deeper understanding of each of the destinations you will be visiting
Scenic Discoveries
Our Scenic Discoveries are designed to allow you to enjoy seeing the world from the unique perspective of our ships
The Ship and the Sea
Maritime is in our DNA - our history in shipping goes back almost 200 years
The Sky at Sea
There's very little in the natural world more beautiful than a clear night sky, sunrise or sunset seen at sea
Treats of the Region
We love to bring a taste of the region's food, drink, local tastes and culinary traditions to life on board
Cabins, Prices & Offers
Cabin Options On Your Cruise
* Prices correct as of 03:00 05/10/2023, based on the lowest available Cruise Only fare, and on two people sharing a twin cabin. Please call +441473746175 for live availability & prices.
* Prices correct as of 03:00 05/10/2023, based on the lowest available Cruise Only fare, and on sole occupancy. Please call +441473746175 for live availability & prices.
Cruise Offers
Enjoy FREE drinks and Parking Saver Fare
Freedom Fare
What's Included
SO MUCH ALREADY INCLUDED
As well as our Signature Experiences, there is a host of other treats to enjoy on board our ships.
À la carte breakfast, lunch & dinner

Daily buffet dining options

Late night Supper Club

Afternoon tea

Self-service tea & coffee

In-cabin dining & snacks
Evening shows

Live music & dancing

Dance classes

Lectures & talks

Cookery demonstrations

Traditional deck games

Daily games & quizzes
Swimming Pools

Jacuzzis

Fitness Centre

Fitness Classes
Treats & Pastimes
In addition to our Signature Experiences, we have a selection of lovely Treats & Pastimes for you to enjoy when on board. Just check your Daily Times each day for full details.
Discover our Treats & Pastimes
Enhance your cruise
Each of our cruises has been carefully designed for you to get the very best out of your time on board; and now you can enhance your cruise to make it even more special.
Explore all extras