Your cruise at a glance
The Olsen Way Highlights
You can enjoy a memorable Christmas Day on board Borealis, with everything taken care of, as you head for warmer climes of the Canaries. Hopping between islands presents chances to explore the volcanic landscapes of Lanzarote, ascend Tenerife's Mount Teide via cable car, learn how to make traditional Mojo sauce with a local family, and relax on the golden dunes of Maspalomas Beach in Gran Canaria. Your journey includes a call to Madeira on New Year's Eve, which our team has timed to coincide with the annual Funchal firework display. Joining a tour with a local orchid specialist is a great way to find out more about the 'Garden Island's' famous floral blooms.
Explore the Itinerary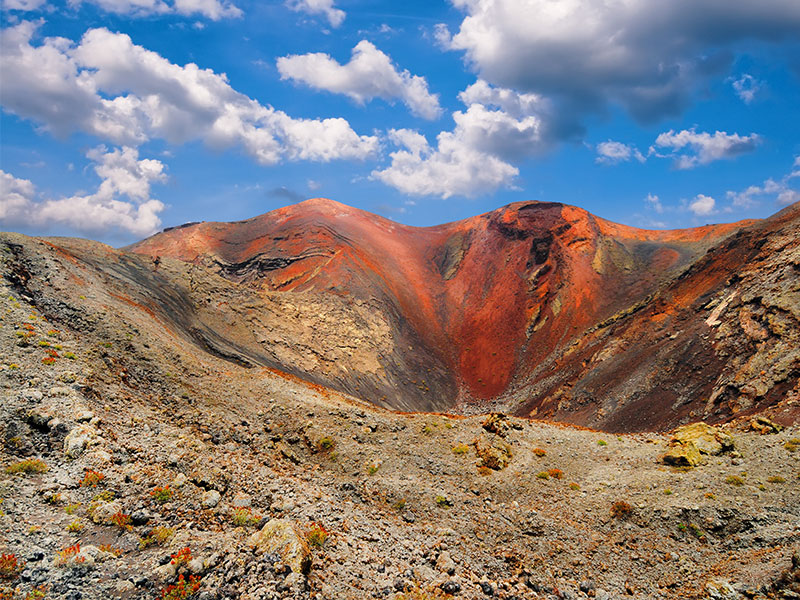 Volcanic Landscapes
Renowned for their volcanic landscapes, the Canary Islands and Madeira were shaped by geological activity millions of years ago. On this Borealis cruise, you'll have the opportunity to discover more about the ongoing process of natural change that these volcanic terrains offer. You could join us for a tour to the Fire Mountains of Timanfaya in Arrecife, and experience an otherworldly landscape, devoid of wildlife, where the land is still bubbling beneath the surface; or enjoy a cable car journey to the summit of Mount Teide in Tenerife, some 3,555 metres above sea level. You'll be joined by astronomer Paul Fellows on this cruise, who will speak about the volcanic lands of the Canaries, and how volcanoes ended up creating the Canaries and Madeira.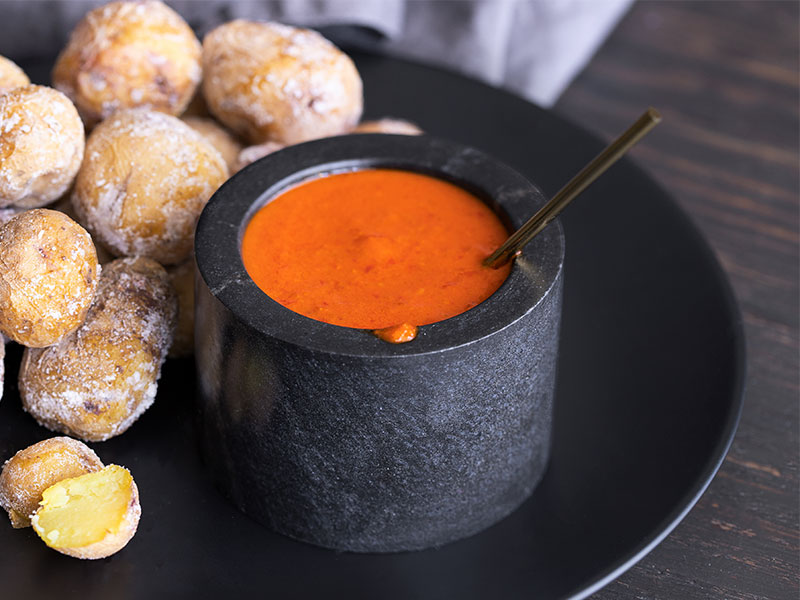 Canarian Way of Life
The Canary Islands boast a rich and diverse mix of cultures which reflects their history and influences from Africa, Europe and Latin America. On this cruise, you'll have the chance to experience various features of life across the islands – in Gran Canaria, you could join a tour to discover the history of the Aborigens at the archaeological site of El Cenobio de Valeron, or journey to a local family's farm and learn how to make the traditional Canarian Mojo Picón sauce. In La Gomera, the ancient whistling language of Silbo is a delight to experience and upholds the islands inheritance from its ancestors – and is now taught in its schools to ensure the language isn't lost. Musician Nick Montague will join you on board Borealis to provide talks on the culture of the Canaries through music.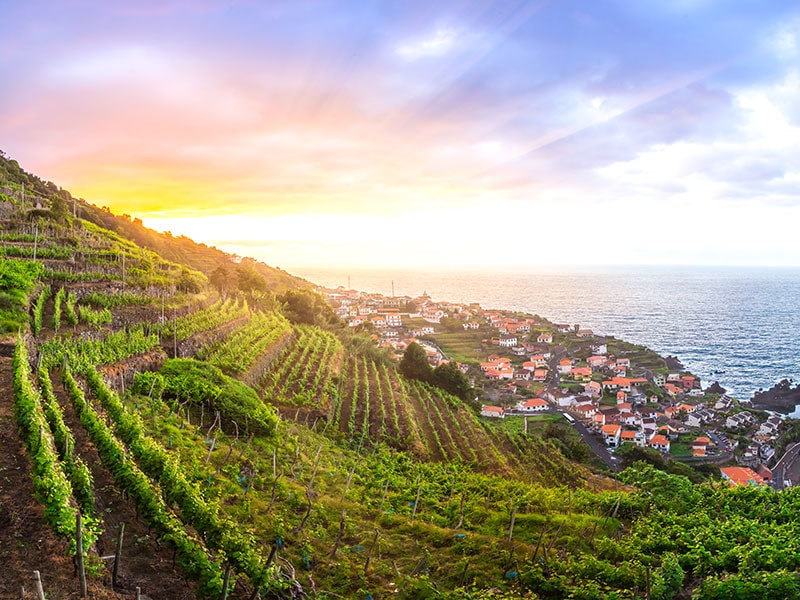 History of Trade and Produce
The Canaries have a long history of trade and agricultural production, which have contributed to their economy. Due to their location, they were a key trading hub in the past, and were a crucial stopover for ships sailing to the New World. In Madeira, you will be perfectly placed to join a tour to a local family-owned vineyard to learn of the history of the Quinta and its wine making process, and enjoy a wine and rum tasting session with local tapas. In Tenerife, enjoy a visit to the island's oldest banana plantation, which dates back to the late 18th century, but has since transformed to be the first local plantation to produce bananas entirely ecologically.
Life On Board
Introducing Borealis
Sister-ship to Bolette, Borealis is perfectly suited for enjoying scenic cruising of the world's lesser-known waterways. From cruising past remarkable landscapes and historical sites to capturing the beauty of the natural world.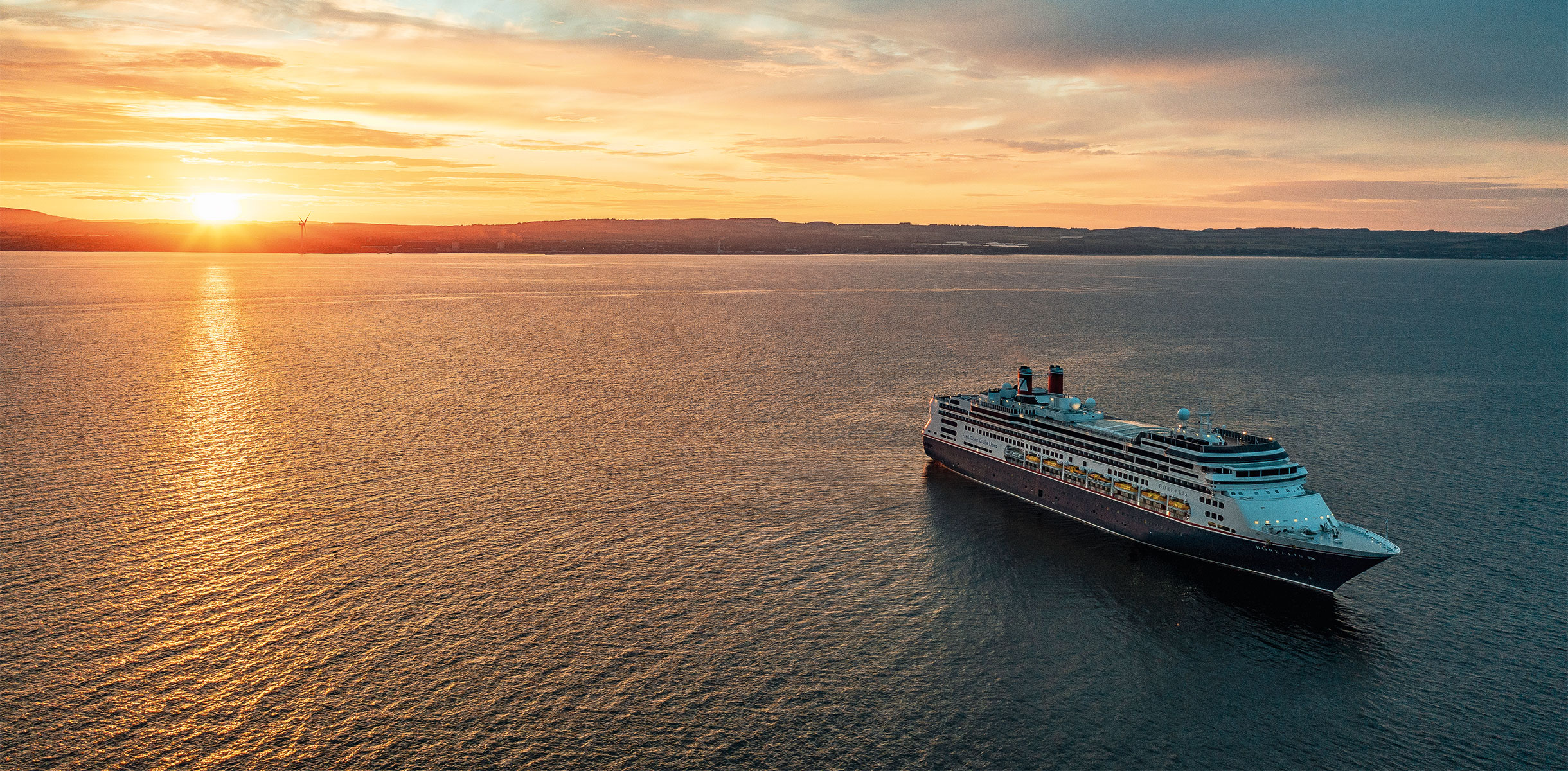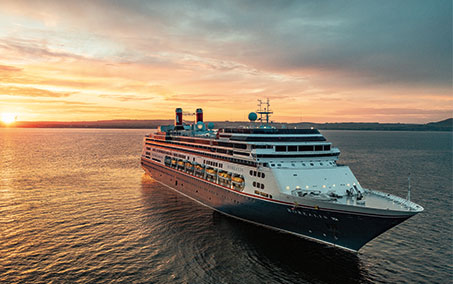 Borealis
Sister-ship to Bolette, Borealis is perfectly suited for taking guests on a journey around the globe, enabling more exploration in more exciting ports. Her smaller size, spacious public areas, open deck spaces and impressive array of restaurants make her perfect for longer voyages, and shorter journeys alike.
Explore Borealis
Our Signature Experiences
To make your experience even more special, our Journey Planners have designed a unique programme of Signature Experiences which will allow you to discover real insights about the culture and nature of the places we are visiting, so you can arrive in each destination fully prepared to get the most out of your visit.
Itinerary Insights
We have carefully curated a programme of events to give you a deeper understanding of each of the destinations you will be visiting
Scenic Discoveries
Our Scenic Discoveries are designed to allow you to enjoy seeing the world from the unique perspective of our ships
The Ship and the Sea
Maritime is in our DNA - our history in shipping goes back almost 200 years
The Sky at Sea
There's very little in the natural world more beautiful than a clear night sky, sunrise or sunset seen at sea
Treats of the Region
We love to bring a taste of the region's food, drink, local tastes and culinary traditions to life on board
Our Signature Tours
At each port of call, we have carefully researched and hand-selected some wonderful tour options for you, designed to help you see the real destination and not just the tourist hotspots.
Below, you will find some examples of the kind of tours which could be available on your itinerary. Your Shore Tours will be available to book around 8-13 weeks prior to departure via your My Cruises account.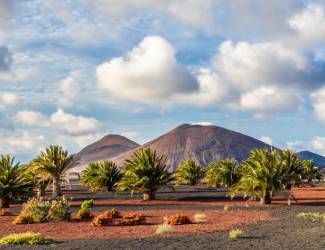 The Fire Mountains
Discover the fiery mountains of Timanfaya and witness the rustic nature of this otherworldly volcanic landscape caused by the eruptions that affected the southern part of the island.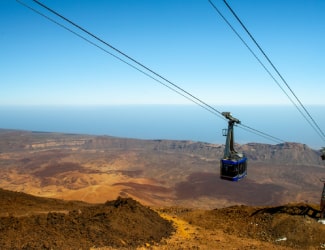 Mount Teide Cable Car
Journey up Spain's highest volcano, Mount Teide, via cable car to La Rambleta, 3,555 metres above sea level, affording fabulous views not only of the crater but of Tenerife and the other islands of the archipelago.
££££
Santa Cruz de Tenerife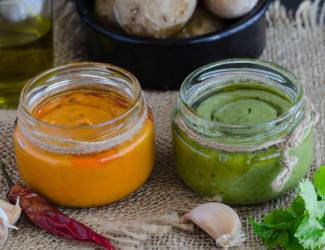 Mojo Sauce Workshop
Enjoy a visit to a private farm owned by the Lugo Jorge family before a hands-on workshop where you will learn how to make your own Mojo sauce and the unique Mojo Picón that gives a delicious flavour to the island's traditional potato dishes.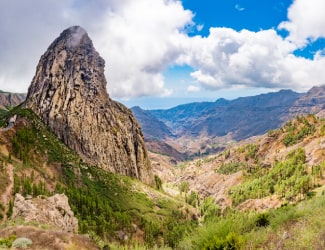 An Introduction to La Gomera
Embark on a scenic driving tour with photo stops at 'Los Roques de Agando' and Igualero viewpoint. Pass El Cercado, famous for its pottery, before continuing to La Lahuna Grande where you'll enjoy a demonstration of the whistling language "El Silbo".
££££
San Sebastian de la Gomera
Your Guest Speakers
We've arranged for some wonderful guest speakers to join us for this cruise. They will be delivering a programme of insightful talks and activities to deepen your cultural, artistic and historical understanding of the destinations we will be exploring, well as helping you to enjoy the natural beauty of the places we visit.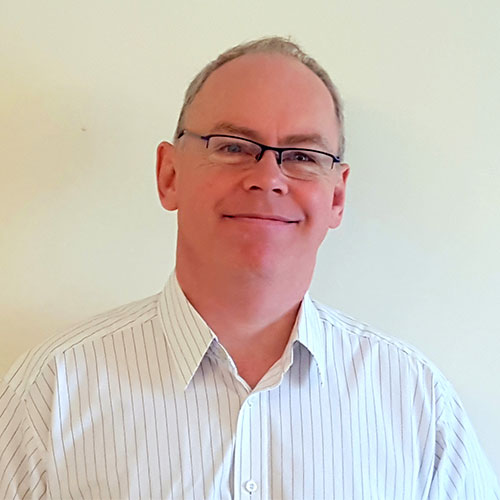 Music/Culture
Nick Montague
Nick Montague has spent over 40 years around music and will be delivering an insightful talk about music in Madeira.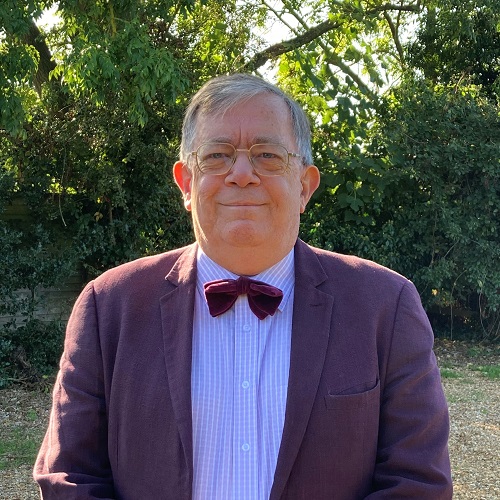 Astronomy
Paul Fellows
Fellow of the Royal Astronomical Society, Paul Fellows, will be on board delivering insightful talks and hosting stargazing sessions. As we explore the Canaries together, join him out on deck as he brings the night sky to life.
Treats & Pastimes
In addition to our Signature Experiences, we have a selection of lovely Treats & Pastimes for you to enjoy when on board. Just check your Daily Times each day for full details.
Discover our Treats & Pastimes
Cabins, Prices & Offers
Cabin Options On Your Cruise
* Prices correct as of 13:00 08/12/2023, based on the lowest available Cruise Only fare, and on two people sharing a twin cabin. Please call +441473746175 for live availability & prices.
* Prices correct as of 13:00 08/12/2023, based on the lowest available Cruise Only fare, and on sole occupancy. Please call +441473746175 for live availability & prices.
Cruise Offers
Quote ONLINE23 to SAVE AN EXTRA £200PP Saver Fare
Freedom Fare
What's Included
SO MUCH ALREADY INCLUDED
As well as our Signature Experiences, there is a host of other treats to enjoy on board our ships.
À la carte breakfast, lunch & dinner

Daily buffet dining options

Late night Supper Club

Afternoon tea

Self-service tea & coffee

In-cabin dining & snacks
Evening shows

Live music & dancing

Dance classes

Lectures & talks

Cookery demonstrations

Traditional deck games

Daily games & quizzes
Swimming Pools

Jacuzzis

Fitness Centre

Fitness Classes
Enhance your cruise
Each of our cruises has been carefully designed for you to get the very best out of your time on board; and now you can enhance your cruise to make it even more special.
Explore all extras