Your cruise at a glance
The Olsen Way Highlights
This island-hopping adventure is the perfect cocktail of winter sun, fascinating history and quintessential Caribbean experiences. Your itinerary includes the lesser-known gem of Bequia, and Antigua, home to 365 beaches and historic landmarks such as Nelson's Dockyard. There's the chance to uncover sugar cane history aboard the St Kitts Scenic Railway during your call into Basseterre, and sample Caribbean rum at the Mount Gay Distillery – believed to be the oldest working distillery in the world – in Barbados. St Lucia's towering volcanic pitons can be viewed from ashore and at sea, as Borealis cruises past this UNESCO-listed site following your call into Castries.
Explore the Itinerary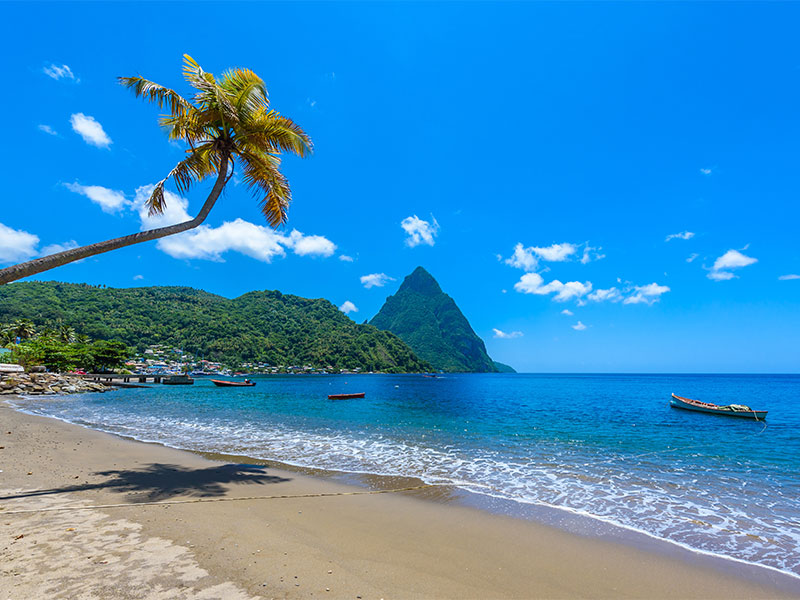 Tropical Island Landscapes
Sailing around no less than nine Caribbean islands, Borealis will take guests to a variety of tropical landscapes, including Antigua with 365 white sand beaches, the rainforests of Dominica and the impressive Pitons in St. Lucia – seen from both land and sea, as you enjoy scenic cruising and immersive commentary from our on board team. Geologist Cally Oldershaw will also be on board to talk to guests about how the islands were formed, including the volcanoes and differing sand colours. In Roseau, join us for a tour to a myriad of outstanding waterfalls – Emerald Pool is surrounded by dense forest, where visitors cool off in the warm waters, lined by moss-covered rocks and vines; Spanny Falls – a glittering cascade of water, is a well-known secret of the island; Jacko Falls are beautifully picturesque; and the majestic Trafalgar Falls are set side by side within deep gorges the waters have carved out.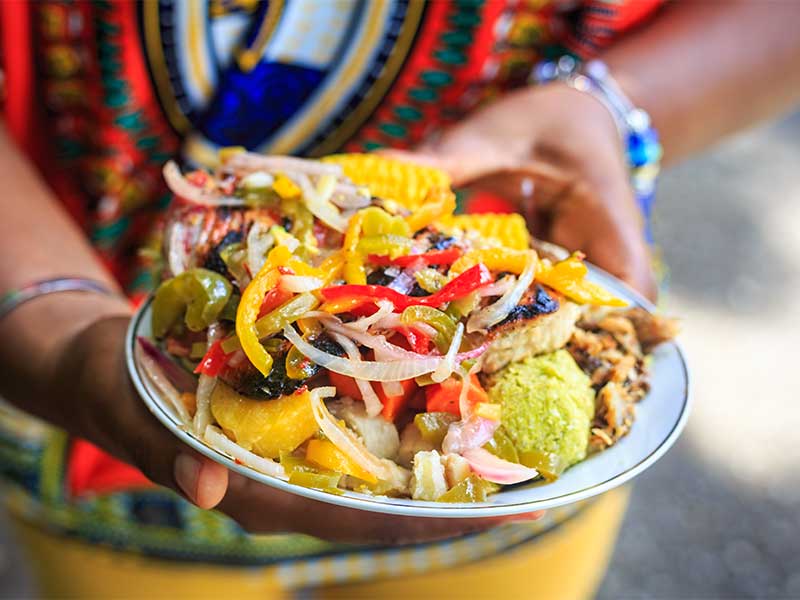 The Caribbean Way of Life
As well as its outstanding beaches and laid back way of life, the Caribbean is well-known for its Creole cuisine, cricket and rum. Creole food is a fusion of West African, Creole – which comes from Louisiana in the US, Latin American, Dutch, French and British. These unique blends of flavours have evolved into a wide range of delicious dishes using local spices to give them completely distinctive tastes. In 1806, St. Anne's Cricket Club was formed in Barbados and was quickly taken on by the British Military based there, where it was then considered to be a way of life on the island. However, it was in the 1880's that it really took off internationally, when the first combined West Indies team formed and toured to Canada and the USA. Success was sporadic until the 1960's, and the team from the 1970's and 80's is considered to be one of the best in test cricket history. Barbados is home to the famous Mount Gay rum, which has been distilled on the island for over 300 years, and is the longest standing rum producer in the world. Learn how the delicious nectar is produced, aged, blended and bottled on a tour from Borealis, and of course enjoy a sample.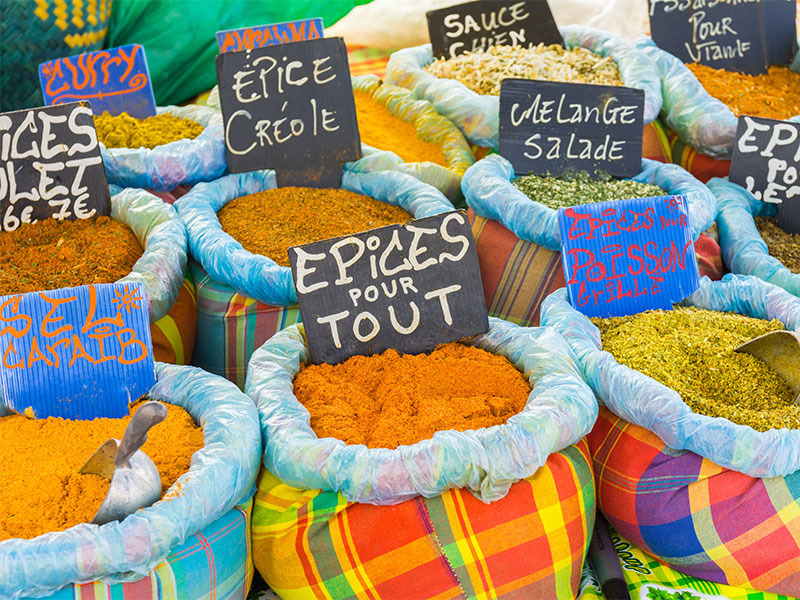 Influences of the Trade Route
There are many different factors that influenced the trade route between the Caribbean Islands and the rest of the world, sugarcane being one of the first. In St. John's you will have the opportunity to explore Betty's Hope, a sugar plantation, or embark on a tour of Weatherills Estate House, one of Antigua's most productive sugar mills. Aside from sugar, spices were also a frequent trading product, so when in St. George's, you can visit the De La Grenade Industries to see spices growing in the gardens or visit the Spice Basket Cultural Village, to see and smell delicious local spices. Guest speaker Chris Bedford will be on hand delivering talks on board about the history of the sugarcane industry, and the privateers and pirates who operated in these waters.
Life On Board
Introducing Borealis
Sister-ship to Bolette, Borealis is perfectly suited for enjoying scenic cruising of the world's lesser-known waterways. From cruising past remarkable landscapes and historical sites to capturing the beauty of the natural world.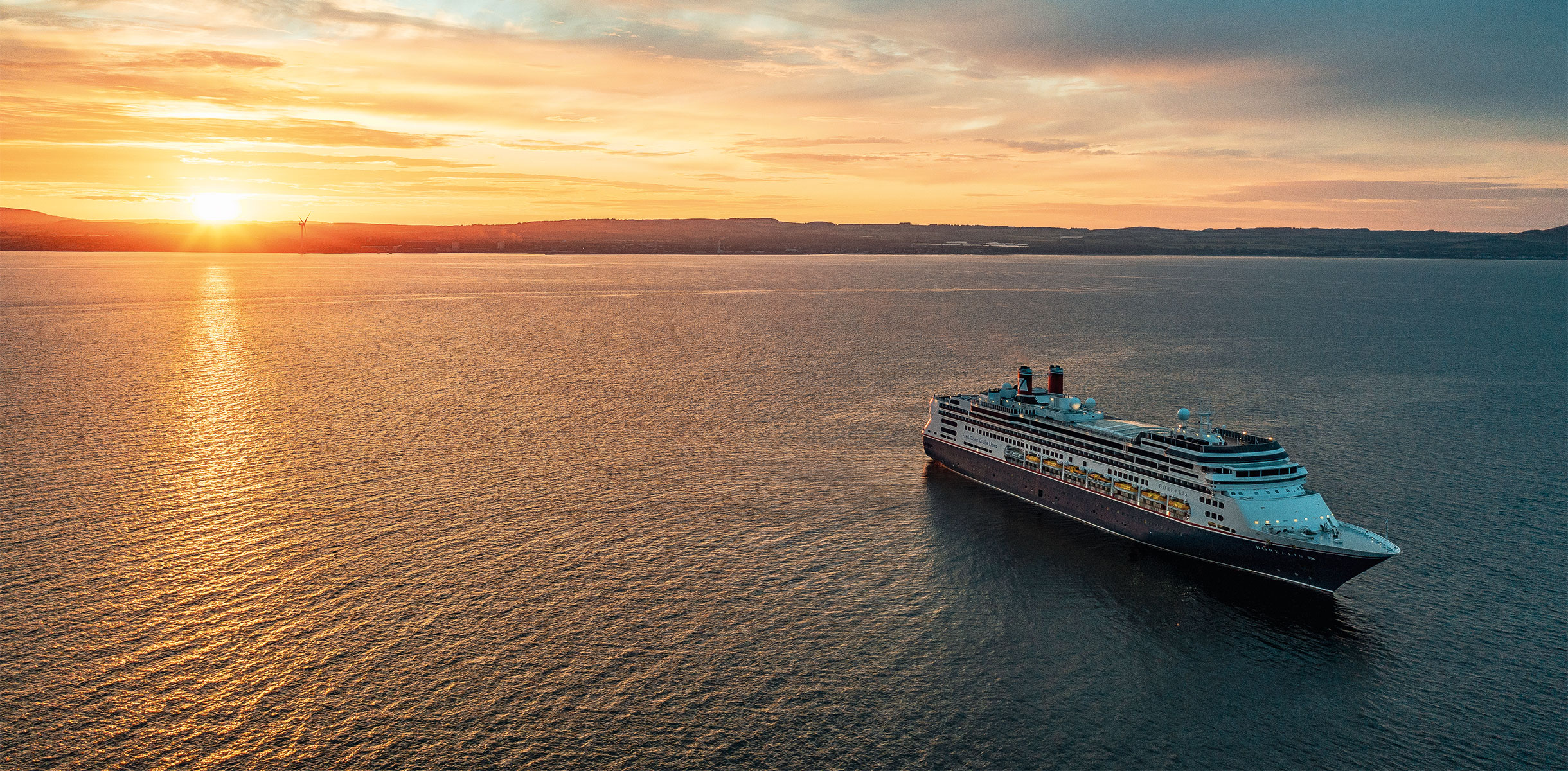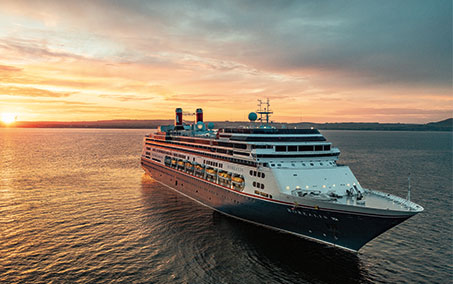 Borealis
Sister-ship to Bolette, Borealis is perfectly suited for taking guests on a journey around the globe, enabling more exploration in more exciting ports. Her smaller size, spacious public areas, open deck spaces and impressive array of restaurants make her perfect for longer voyages, and shorter journeys alike.
Explore Borealis
Our Signature Experiences
To make your experience even more special, our Journey Planners have designed a unique programme of Signature Experiences which will allow you to discover real insights about the culture and nature of the places we are visiting, so you can arrive in each destination fully prepared to get the most out of your visit.
Itinerary Insights
We have carefully curated a programme of events to give you a deeper understanding of each of the destinations you will be visiting
Scenic Discoveries
Our Scenic Discoveries are designed to allow you to enjoy seeing the world from the unique perspective of our ships
The Ship and the Sea
Maritime is in our DNA - our history in shipping goes back almost 200 years
The Sky at Sea
There's very little in the natural world more beautiful than a clear night sky, sunrise or sunset seen at sea
Treats of the Region
We love to bring a taste of the region's food, drink, local tastes and culinary traditions to life on board
Treats & Pastimes
In addition to our Signature Experiences, we have a selection of lovely Treats & Pastimes for you to enjoy when on board. Just check your Daily Times each day for full details.
Discover our Treats & Pastimes
Cabins, Prices & Offers
Cabin Options On Your Cruise
Please call our Reservations Team for latest pricing and availability.
What's Included
SO MUCH ALREADY INCLUDED
As well as our Signature Experiences, there is a host of other treats to enjoy on board our ships.
À la carte breakfast, lunch & dinner

Daily buffet dining options

Late night Supper Club

Afternoon tea

Self-service tea & coffee

In-cabin dining & snacks
Evening shows

Live music & dancing

Dance classes

Lectures & talks

Cookery demonstrations

Traditional deck games

Daily games & quizzes
Swimming Pools

Jacuzzis

Fitness Centre

Fitness Classes
Enhance your cruise
Each of our cruises has been carefully designed for you to get the very best out of your time on board; and now you can enhance your cruise to make it even more special.
Explore all extras