Your cruise at a glance
The Olsen Way Highlights
Your discovery of each destination on this island-hopping cruise can be as relaxing or adventurous as you wish, all while soaking up the balmy climes. Volcanic landscapes can be explored throughout your journey, including La Palma's Teneguía Volcano, Lanzarote's Timanfaya National Park and Tenerife's Mount Teide. Meanwhile, Gran Canaria is a haven for relaxation; the island is renowned for its year-round warmth and the golden dunes found at Maspalomas Beach. Authentic experiences can be enjoyed on tours, including getting up-close to the floral blooms of Madeira with a local orchid enthusiast and learning how to make Mojo sauce, a traditional Canarian dressing.
Explore the Itinerary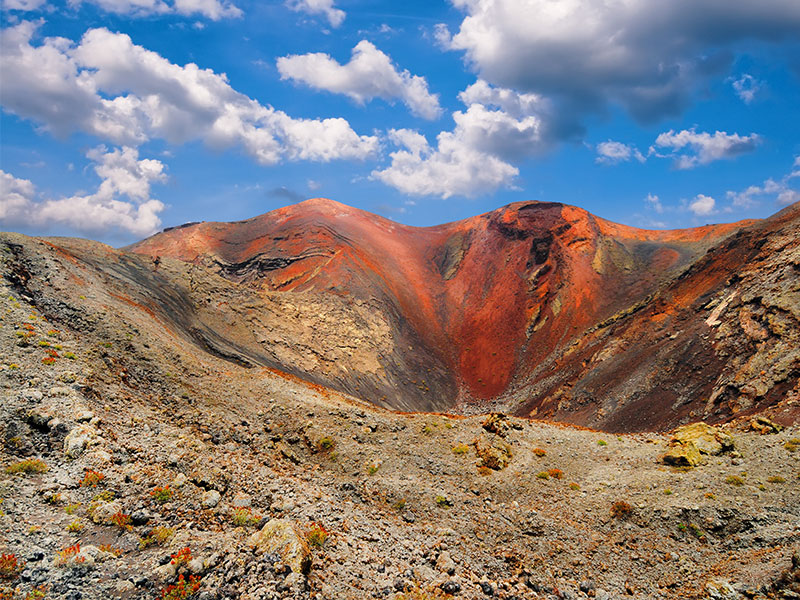 Volcanic Landscapes
This Balmoral winter cruise will take you a myriad of volcanic landscapes within the Canary Islands. The UNESCO World Heritage Site of Mount Teide on the island of Tenerife is the highest peak in Spain, and has long been inspiration for nature enthusiasts and adventurers. The rugged terrain of the mountain shows the raw power of its geological activity over time, and is home to a number of rare and endemic flora and fauna species, which have adapted to its volcanic environment. In La Palma, the striking Teneguia volcano offers a dramatic landscape as it stands tall on the southern tip of the island. Formed through a series of eruptions in the 20th century, Teneguia first erupted in 1971, reshaping the island into a blackened landscape, which eradicated some areas, but created an enriched soil with minerals, allowing the growth of unique flora. You'll be joined on this cruise by guest speak Professor Glenn Patrick, a research physicist, who will discuss the volcanic origins of the islands you're visiting.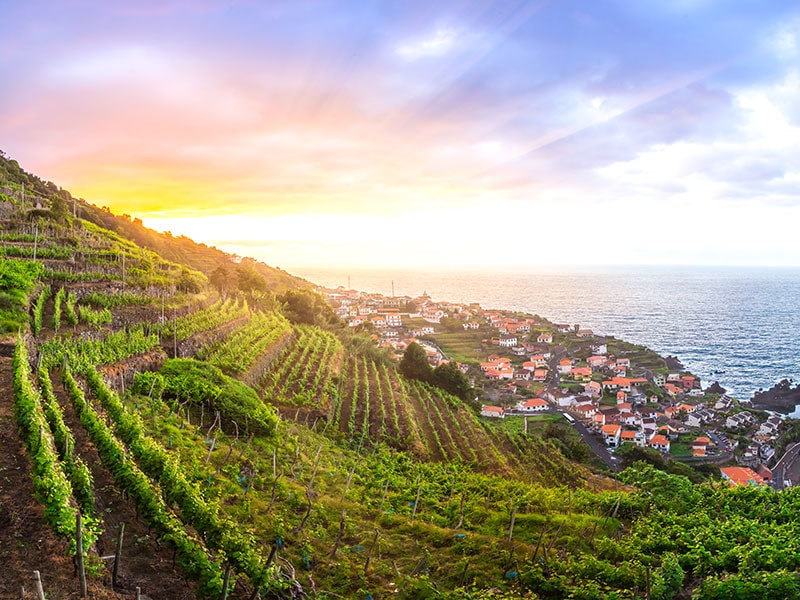 Discover the Local Way of Life
Join us on a tour to learn more of the levadas when in Madeira – these aqueducts are a system of channels which stretch over many miles to bring water from the west of the island to the drier lands of the southeast. You'll have the chance to follow these water channels and be guided through landscapes of terraced farmlands, valleys and mountains to see the exotic flora of Madeira, such as eucalyptus and the national flower of the islands, the Bird of Paradise. On the island of Lanzarote, one of the oldest and most important wineries – Bodega El Grifo, was built in the 18th century and houses a wine museum erected on top of solidified lava; here you'll have the opportunity to taste three of their distinctive wines and learn the art of wine-making in the Canaries. Food journalist Jenny Deeprose will be on board Balmoral with you to discuss the delights of food and wine specialties on the islands you're visiting.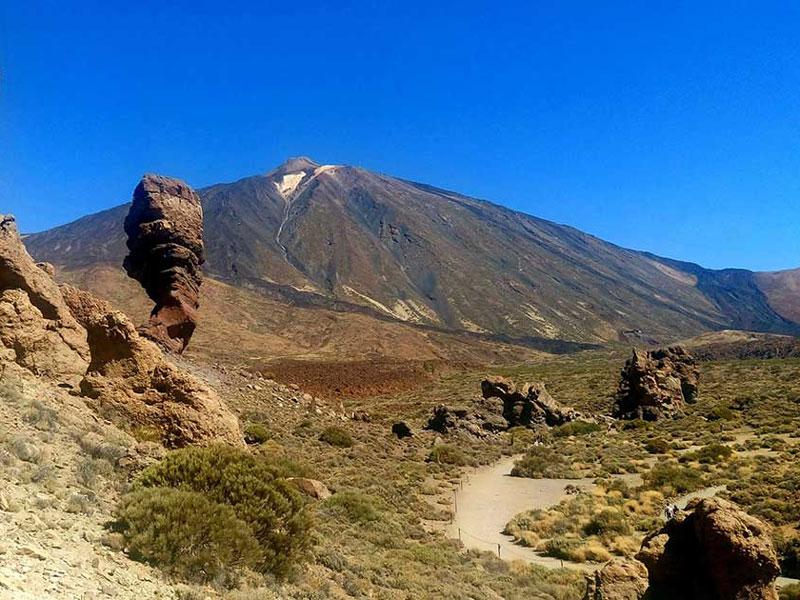 Trade Route Influences
The Canary Islands have a strong history of links with trading, dating back over many centuries. They served as crucial stopover points for maritime trading between Europe, Africa and the Americas. The islands played a pivotal role for ships sailing to the New World during the Age of Exploration - in particular La Gomera, where Christopher Columbus is said to have spent time before his epic journey - home to the Nuestra Señora de la Asunción' church, where he went to pray for the expedition to be a success. The historical trade routes in the Canaries are evident nowadays in the diverse cultures and architecture, and they have strong ties to the Olsen Family, as there are a number of fast ferries that connect the islands, along with the impressive Tecina hotel on La Gomera.
Life On Board
Introducing Balmoral
Beautiful Balmoral is small enough to navigate some of Europe's most picturesque waterways so guests can enjoy hours of scenic cruising. Balmoral retains a warm, civilised atmosphere and features comfortable accommodation, stylish restaurants and plenty of open deck space.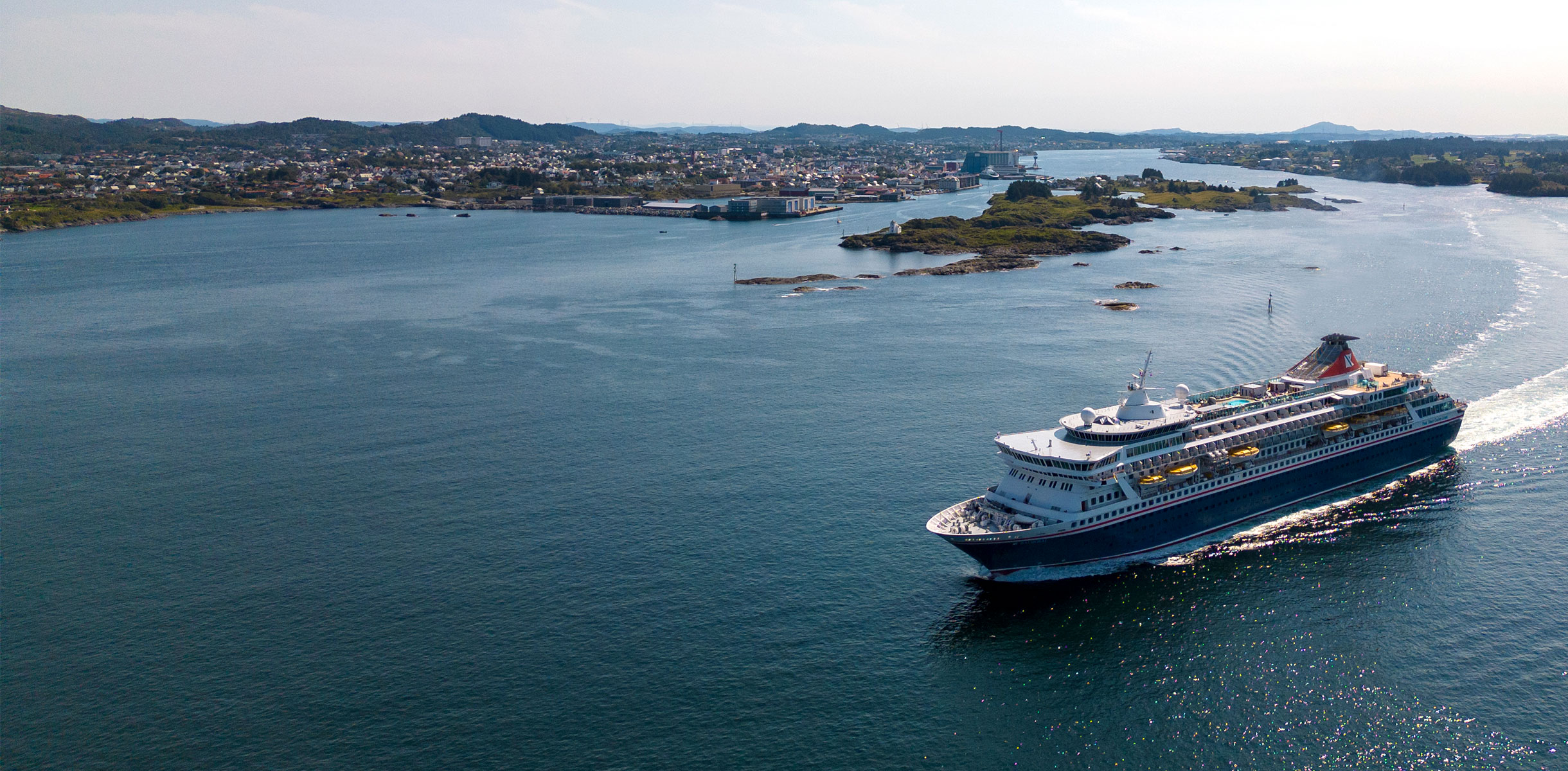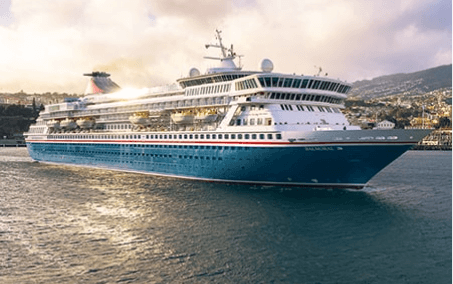 Balmoral
Beautiful Balmoral is small enough to navigate Europe's most picturesque waterways so guests can enjoy hours of scenic cruising. Balmoral offers a warm, civilised atmosphere and features comfortable accommodation, stylish restaurants and plenty of open-deck space.
Explore Balmoral
Our Signature Experiences
To make your experience even more special, our Journey Planners have designed a unique programme of Signature Experiences which will allow you to discover real insights about the culture and nature of the places we are visiting, so you can arrive in each destination fully prepared to get the most out of your visit.
Itinerary Insights
We have carefully curated a programme of events to give you a deeper understanding of each of the destinations you will be visiting
Scenic Discoveries
Our Scenic Discoveries are designed to allow you to enjoy seeing the world from the unique perspective of our ships
The Ship and the Sea
Maritime is in our DNA - our history in shipping goes back almost 200 years
The Sky at Sea
There's very little in the natural world more beautiful than a clear night sky, sunrise or sunset seen at sea
Treats of the Region
We love to bring a taste of the region's food, drink, local tastes and culinary traditions to life on board
Treats & Pastimes
In addition to our Signature Experiences, we have a selection of lovely Treats & Pastimes for you to enjoy when on board. Just check your Daily Times each day for full details.
Discover our Treats & Pastimes
Cabins, Prices & Offers
Cabin Options On Your Cruise
Please call our Reservations Team for latest pricing and availability.
What's Included
SO MUCH ALREADY INCLUDED
As well as our Signature Experiences, there is a host of other treats to enjoy on board our ships.
À la carte breakfast, lunch & dinner

Daily buffet dining options

Late night Supper Club

Afternoon tea

Self-service tea & coffee

In-cabin dining & snacks
Evening shows

Live music & dancing

Dance classes

Lectures & talks

Cookery demonstrations

Traditional deck games

Daily games & quizzes
Swimming Pools

Jacuzzis

Fitness Centre

Fitness Classes
Enhance your cruise
Each of our cruises has been carefully designed for you to get the very best out of your time on board; and now you can enhance your cruise to make it even more special.
Explore all extras