The cruise at a glance
The Olsen Way Highlights
Our team has selected destinations on your cruise that showcase diverse landscapes and fascinating flora and fauna. Ponta Delgada is your gateway to São Miguel's natural wonders, from the volcanic Sete Cidades crater lakes to the bubbling hot springs of the Furnas Valley, while Tenerife is home to Spain's highest peak, Mount Teide. Funchal is well-placed for exploring the botanical gardens with a local orchid enthusiast or walking the island's unique levada trails. Other highlights on your journey include chances to go in search of dolphins and sperm whales with the help of ORCA Conservationists, and scenic cruising past the remote Santa Maria Island, with its links to Columbus.
Explore the Itinerary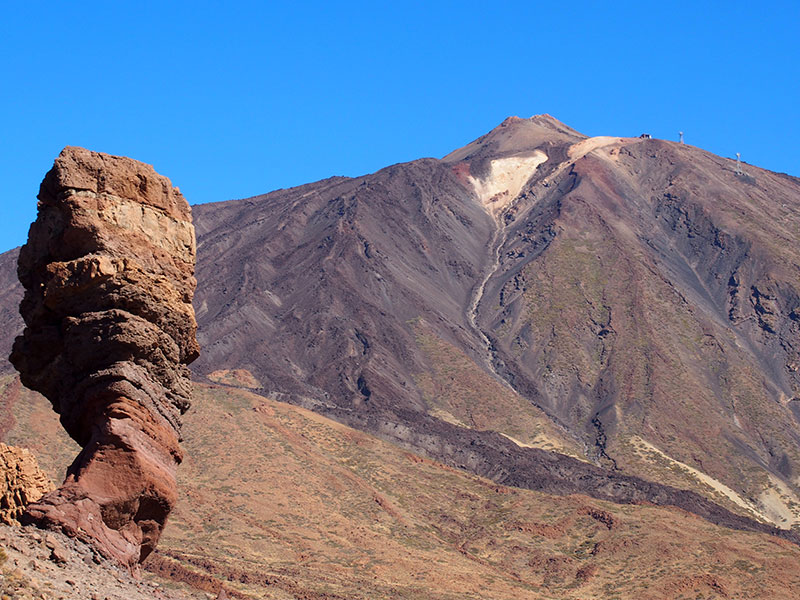 Volcanic Landscapes
This cruise aboard Bolette offers guests the opportunity to visit a variety of different volcanic islands in the Canaries, Azores and Madeira. Mount Teide in Tenerife is Spain's highest volcano and is accessed by cable car, offering superb views from the summit. Ponta Delgada's twin lakes at Sete Cidades are not to be missed; one is a jade green shade and the other is azure blue – legend has it that they were formed from the tears of a princess and a shepherd boy who were forbidden to marry. You'll be joined on this cruise by geologist Steve Head, who will provide you with a fascinating insight into volcanoes and the ecology and evolution of the Macaronesian Islands.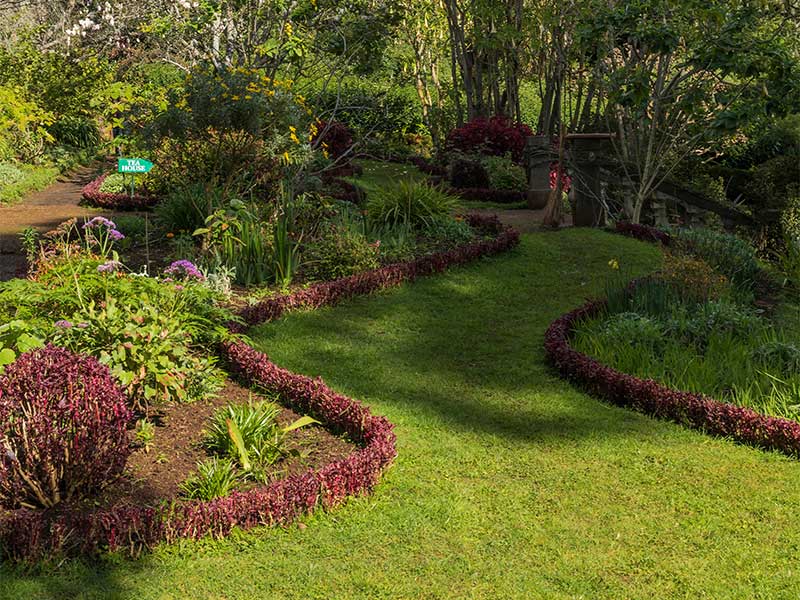 Flora & Fauna
The region visited on this cruise offers year round warmth, coupled with a rich climate, allowing tropical flowers, pineapples and tea to be cultivated. Guests may be interested in joining a tour to the pristine gardens of Palheiro, located in the lush green hills of Funchal, where a local botanical enthusiast will provide you with an insight as to the flora you'll discover. In Ponta Delgada, there's the chance to meet with the owners of the oldest tea plantation in Europe who'll demonstrate how the tea has been produced by the family for five generations; and enjoy a sample of the tea along with homemade cake.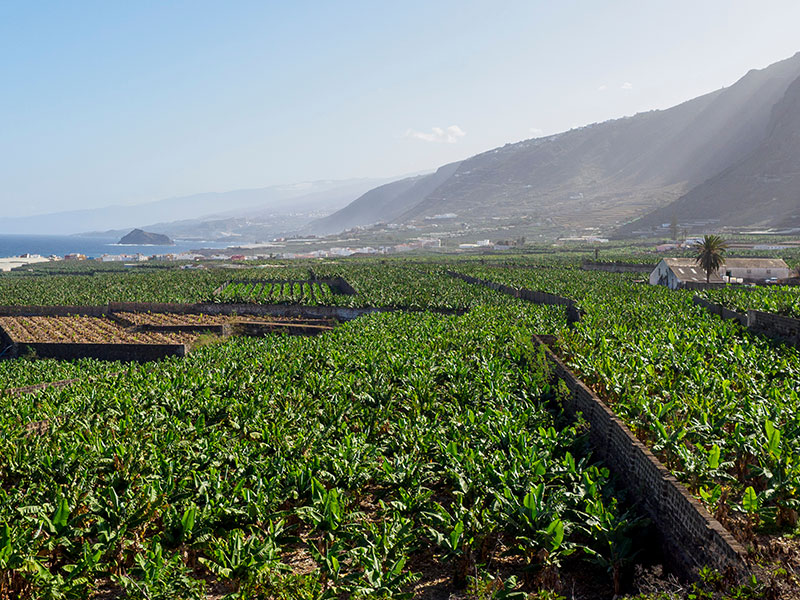 Trade & Exploration
The areas visited on this cruise were important for both trading and exploration due to their locations in the Atlantic Ocean, meaning they were ideally placed for banana trading, and stopover points for the Portuguese during the Age of Discovery. In Tenerife, guests will have the chance to visit the island's oldest banana plantation and learn about its history, along with tastings of organic bananas. Maritime expert Stephen Musgrave will join you on this cruise to deliver talks on the adventures of Christopher Columbus – who stopped in the Canary Islands en route to the New World, and the Portuguese Age of Discoveries.
Life On Board
Introducing Bolette
With just 690 cabins Bolette fits perfectly in our fleet of smaller ships. With her warm, welcoming atmosphere, timeless style, and classic open deck spaces providing a place to fully immerse yourself in the magic of ocean cruising.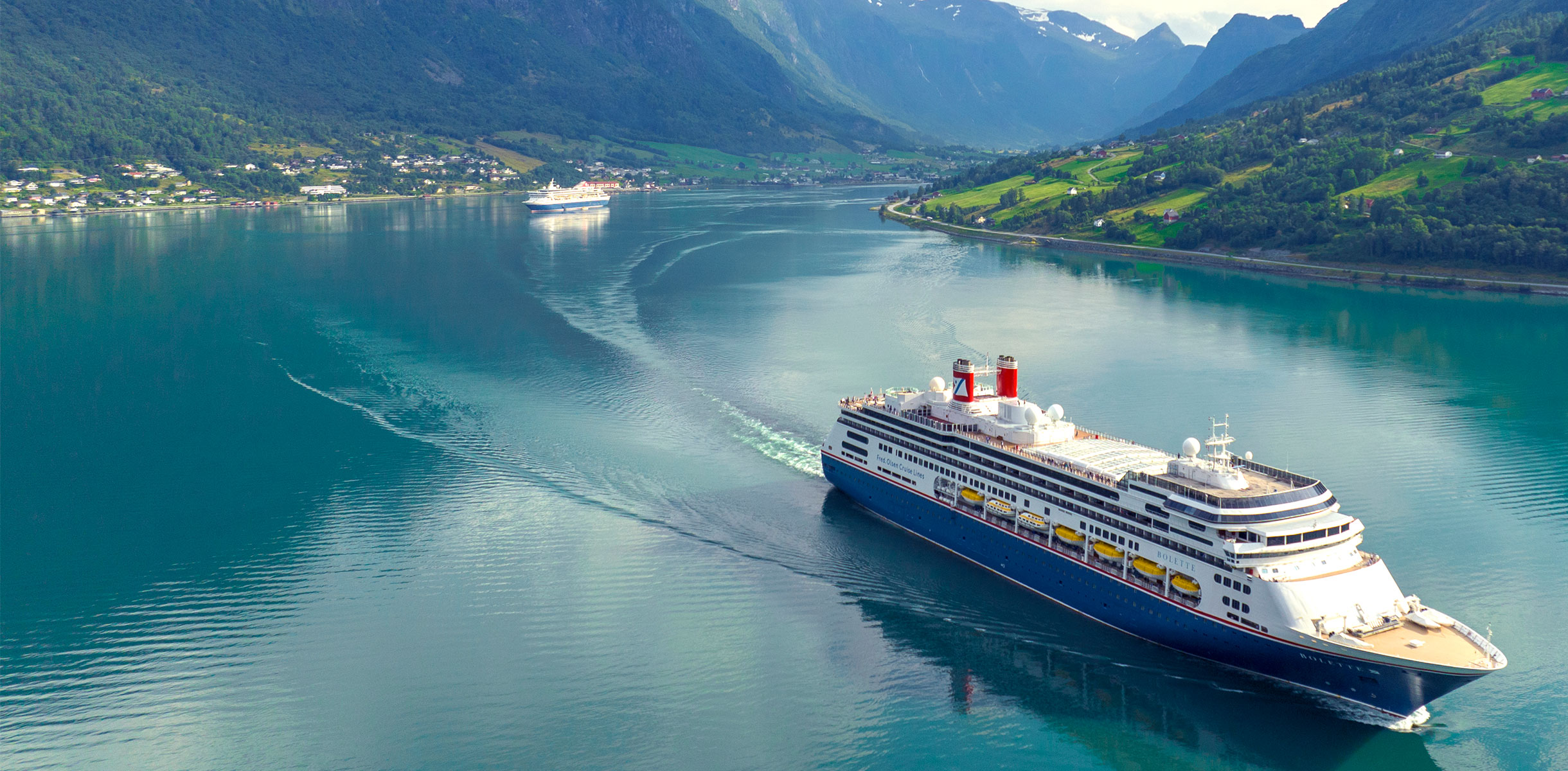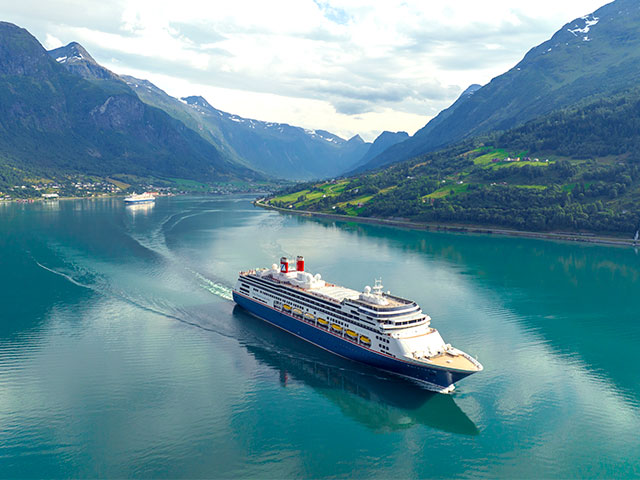 Bolette
Bolette is one of the largest ships, by overall size, in our fleet. With its warm, welcoming atmosphere and timeless style, and classic open deck spaces providing a place to fully immerse yourself in the magic of ocean cruising, Bolette is very much in keeping with what our guests have come to expect from a Fred. Olsen ship.
Explore Bolette
Our Signature Experiences
To make your experience even more special, our Journey Planners have designed a unique programme of Signature Experiences which will allow you to discover real insights about the culture and nature of the places we are visiting, so you can arrive in each destination fully prepared to get the most out of your visit.
Itinerary Insights
We have carefully curated a programme of events to give you a deeper understanding of each of the destinations you will be visiting
Scenic Discoveries
Our Scenic Discoveries are designed to allow you to enjoy seeing the world from the unique perspective of our ships
The Ship and the Sea
Maritime is in our DNA - our history in shipping goes back almost 200 years
The Sky at Sea
There's very little in the natural world more beautiful than a clear night sky, sunrise or sunset seen at sea
Treats of the Region
We love to bring a taste of the region's food, drink, local tastes and culinary traditions to life on board
Cabins, Prices & Offers
Cabin Options On Your Cruise
* Prices correct as of 19:00 22/09/2023, based on the lowest available Cruise Only fare, and on two people sharing a twin cabin. Please call +441473746175 for live availability & prices.
* Prices correct as of 19:00 22/09/2023, based on the lowest available Cruise Only fare, and on sole occupancy. Please call +441473746175 for live availability & prices.
Cruise Offers
Solo traveller offer available Saver Fare
Freedom Fare
Quote ONLINE23 to SAVE an EXTRA £100pp Saver Fare
Freedom Fare
Enjoy FREE drinks Saver Fare
Freedom Fare
What's Included
SO MUCH ALREADY INCLUDED
As well as our Signature Experiences, there is a host of other treats to enjoy on board our ships.
À la carte breakfast, lunch & dinner

Daily buffet dining options

Late night Supper Club

Afternoon tea

Self-service tea & coffee

In-cabin dining & snacks
Evening shows

Live music & dancing

Dance classes

Lectures & talks

Cookery demonstrations

Traditional deck games

Daily games & quizzes
Swimming Pools

Jacuzzis

Fitness Centre

Fitness Classes
Treats & Pastimes
In addition to our Signature Experiences, we have a selection of lovely Treats & Pastimes for you to enjoy when on board. Just check your Daily Times each day for full details.
Discover our Treats & Pastimes
Enhance your cruise
Each of our cruises has been carefully designed for you to get the very best out of your time on board; and now you can enhance your cruise to make it even more special.
Explore all extras