The cruise at a glance
The Olsen Way Highlights
This October, Borealis will be cruising to Canada to explore its incredible 'fall' landscapes and rich cultural heritage. As part of the journey, our guests will learn more about L'Anse aux Meadows in Newfoundland. Known as the only confirmed Norse settlement in North America, it holds a special significance to the Olsen family. Visiting destinations picked for their natural beauty, you will have opportunities to go 'leaf peeping' as the colours of the Canadian landscape turn to the famous fall hues of brown, yellow and red. There will also be a scenic cruise along the Saguenay River so you can appreciate fjord-like landscapes from the comfort of Borealis. Corner Brook is well-placed for you to explore the woodland trails surrounding the town; while St John's, renowned for its friendly locals, offers the chance to ramble Newfoundland's coastal trails or visit Cape Spear lighthouse.
Learn more about L'Anse aux Meadows
Explore the Itinerary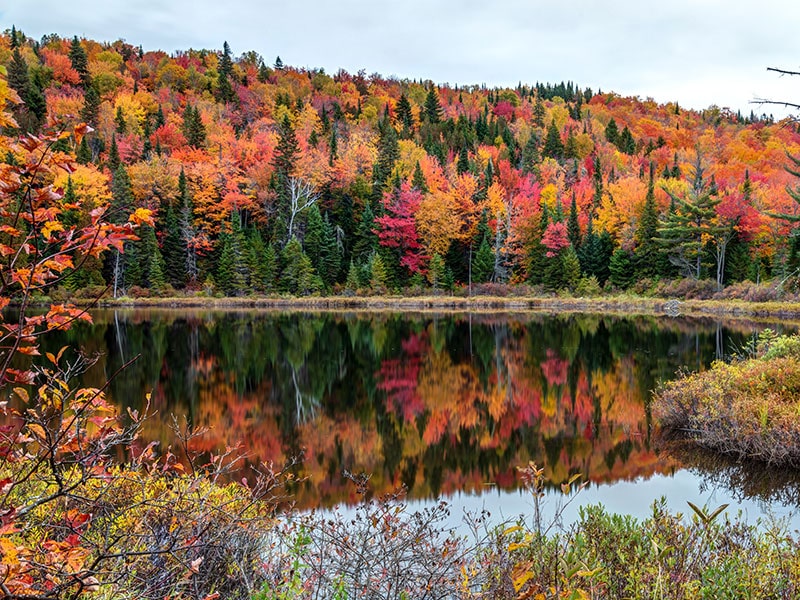 Fall Colours – an incredible natural phenomena
This exploration of Canada has been created to perfectly coincide with the landscapes changing to the famous fall colours of brown, red and yellow. Known locally as 'leaf peeping' season, the forest canopies will be awash with fiery colours in what is truly a magical natural phenomena. For the best views and to walk among the crunchy leaves, be sure to tour to one of the National Parks which surround the cities. You'll be jonied on board by Marlis Butcher, the first visitor to all 48 Canadian national parks, who will introduce guests to some of the parks you will encounter on the cruise.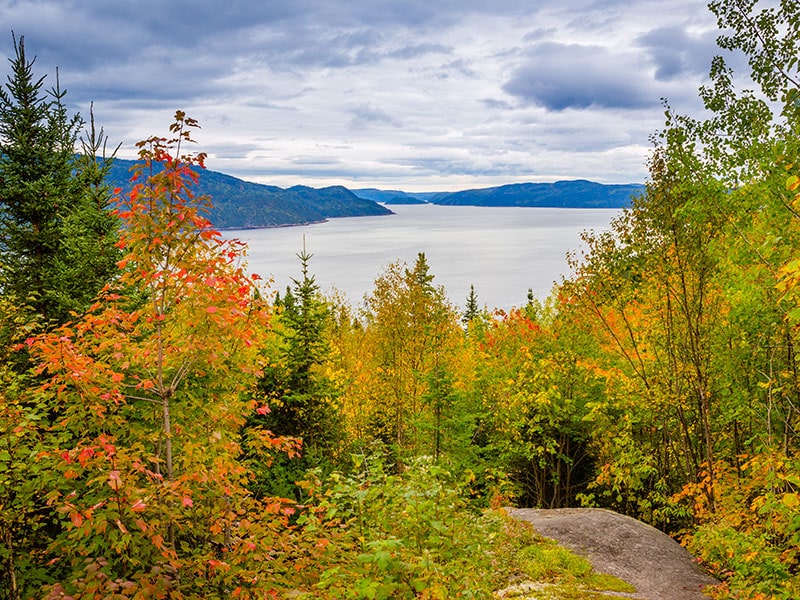 Cruising the Saguenay River
Borealis will traverse the Saguenay River at the most beautiful time of year. Take your place on deck to see the woodlands and forests that flank the river banks in the most beautiful shades of red, orange and yellow. Alternatively you can join your entertainments team in the Observatory for scenic cruising commentary.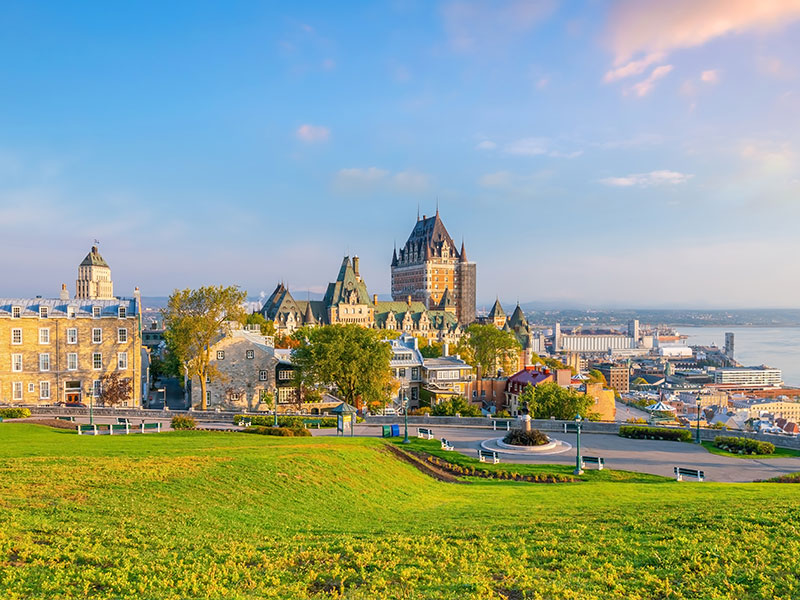 Cultural heritage
Canada has a rich culture, with French influences in the Quebec region of the country; and Irish and Scottish in Newfoundland. In Quebec City, settlers originally came to build a fur trade, but the Iroquois believed the French were bringing illnesses with them; so King François I sent Jacques Cartier to Canada - where he established a French presence that still thrives today. Many Newfoundlanders are of Irish descent as they originally came to Canada in the 17th century for the fish trade. Irish immigrants arrived during the Great Potato Famine in the 1800's, and settled in St. John's, where there were many opportunities for work. As a result, Irish culture is found in abundance in some parts of the province and it has been dubbed the "most Irish place outside of Ireland". You'll be joined by Dale Wells on this cruise, who works at the historic L'Anse Aux Meadows site; so will be able to tell guests about the history of the area and what life is like living in Newfoundland.
Life On Board
Introducing Borealis
Sister-ship to Bolette, Borealis is perfectly suited for enjoying scenic cruising of the world's lesser-known waterways. From cruising past remarkable landscapes and historical sites to capturing the beauty of the natural world.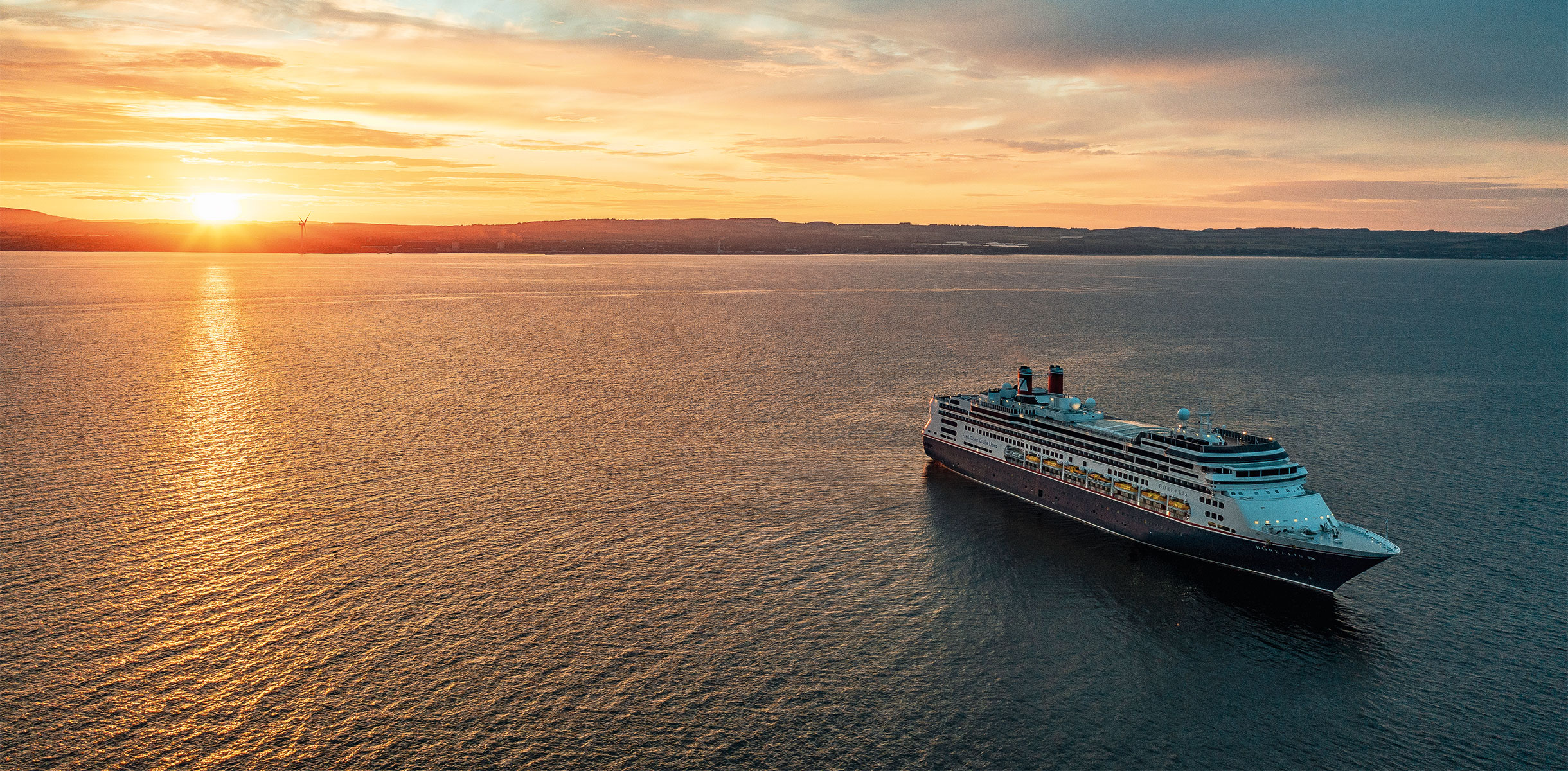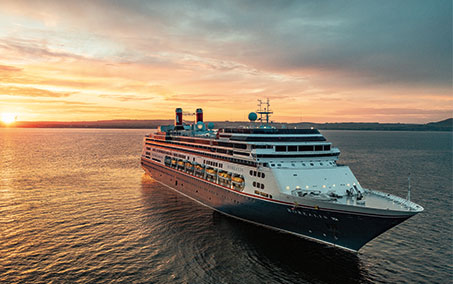 Borealis
Sister-ship to Bolette, Borealis is perfectly suited for taking guests on a journey around the globe, enabling more exploration in more exciting ports. Her smaller size, spacious public areas, open deck spaces and impressive array of restaurants make her perfect for longer voyages, and shorter journeys alike.
Explore Borealis
Our Signature Experiences
To make your experience even more special, our Journey Planners have designed a unique programme of Signature Experiences which will allow you to discover real insights about the culture and nature of the places we are visiting, so you can arrive in each destination fully prepared to get the most out of your visit.
Itinerary Insights
We have carefully curated a programme of events to give you a deeper understanding of each of the destinations you will be visiting
Scenic Discoveries
Our Scenic Discoveries are designed to allow you to enjoy seeing the world from the unique perspective of our ships
The Ship and the Sea
Maritime is in our DNA - our history in shipping goes back almost 200 years
The Sky at Sea
There's very little in the natural world more beautiful than a clear night sky, sunrise or sunset seen at sea
Treats of the Region
We love to bring a taste of the region's food, drink, local tastes and culinary traditions to life on board
Cabins, Prices & Offers
Cabin Options On Your Cruise
Please call our Reservations Team for latest pricing and availability.
What's Included
SO MUCH ALREADY INCLUDED
As well as our Signature Experiences, there is a host of other treats to enjoy on board our ships.
À la carte breakfast, lunch & dinner

Daily buffet dining options

Late night Supper Club

Afternoon tea

Self-service tea & coffee

In-cabin dining & snacks
Evening shows

Live music & dancing

Dance classes

Lectures & talks

Cookery demonstrations

Traditional deck games

Daily games & quizzes
Swimming Pools

Jacuzzis

Fitness Centre

Fitness Classes
Treats & Pastimes
In addition to our Signature Experiences, we have a selection of lovely Treats & Pastimes for you to enjoy when on board. Just check your Daily Times each day for full details.
Discover our Treats & Pastimes
Enhance your cruise
Each of our cruises has been carefully designed for you to get the very best out of your time on board; and now you can enhance your cruise to make it even more special.
Explore all extras