The cruise at a glance
The Olsen Way Highlights
Our team has combined scenic landscapes, remote islands, wildlife havens and fascinating history on this cruise that encompasses the most northern and southern shores of Britain. As well as sailing among the Channel Islands, including past the observation towers of southern Guernsey, you will call into picturesque St Peter Port and the fortified Scilly Isle of St Mary's. Heading north presents the geological wonders of Fingal's Cave and Dutchman's Cap, while the Scottish isles of Orkney and Skye are ideal for uncovering wartime history and wild scenery respectively. While at sea, keep your eyes peeled for birdlife – including puffins – and marine life, assisted by conservationists from wildlife charity ORCA.
Explore the Itinerary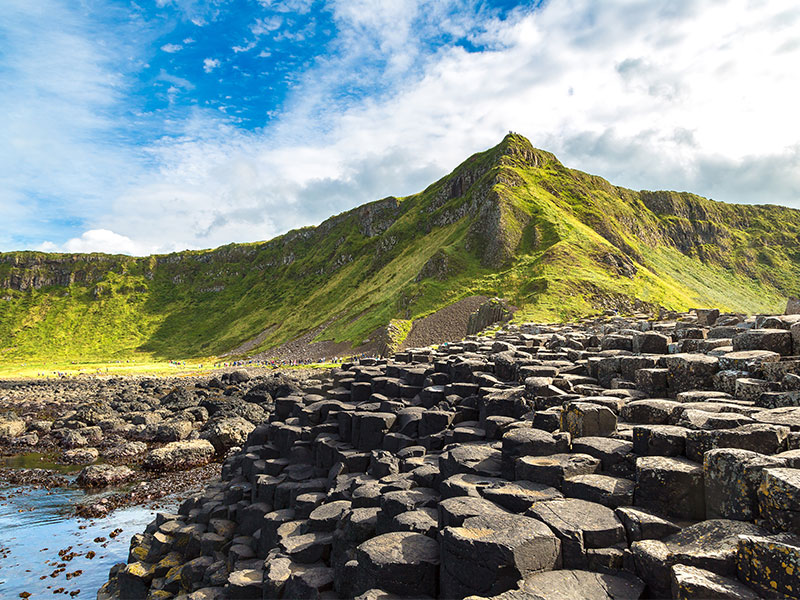 Scotland's Giant's Causeway
According to legend, the distinctive and symmetrical basalt columns of Fingal's Cave are said to be the corresponding piece of road linking to the Giant's Causeway in Northern Ireland. Built by the giant Fionn mac Cumhaill, it was destroyed by his enemy – Scottish giant Benandonner, as he returned to Scotland. On a scenic cruise past the Isle of Staffa on board Borealis, you'll see the entrance to the magnificent Fingal's Cave, where the sound of the waves crashing into the cave was the inspiration for Mendelssohn's Hebrides overture.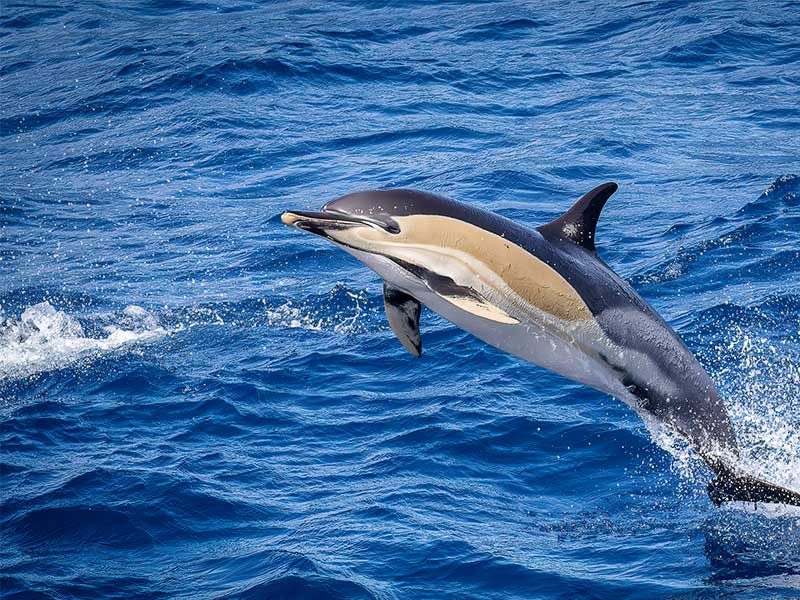 Cetacean spotting with ORCA
Joining you on board this cruise will be a team of conservationists from wildlife charity ORCA, who will be on deck with you to identify the different species of cetacean you can hope to spot in the waters surrounding Scotland, in particular. Home to the harbour porpoise – the smallest cetacean found in Scottish waters, visiting bottle-nose and common dolphins, and even whales; the timing of this cruise is when temperatures are seasonally amongst the warmest. There may also be the opportunity to see puffins who've returned to the cliffs of the Small Isles.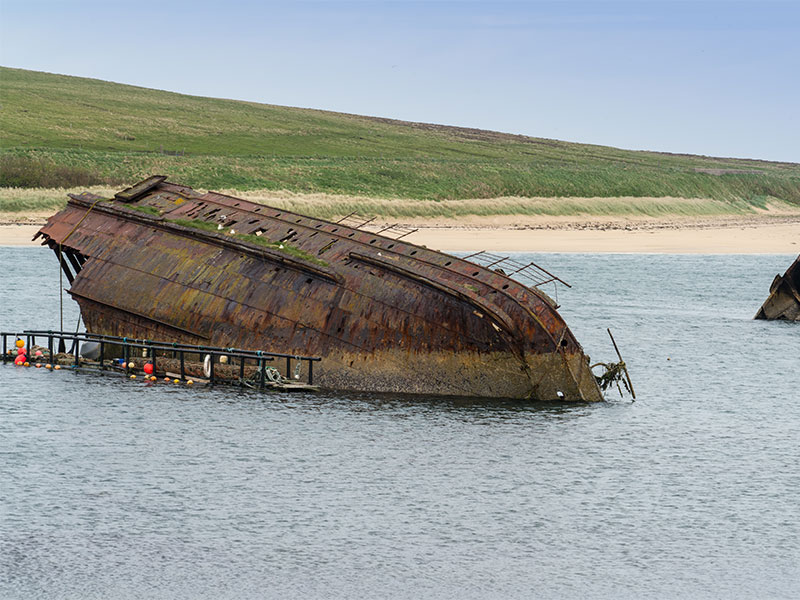 Orkney's wartime history
The history of the Orkney Islands involvement in World War II is fascinating – as Scapa Flow has a large natural harbour, it was used as a Naval Base for the British fleet. Today, there are still many batteries and gun emplacements dotted throughout the islands. Join us on a tour to explore further, with stops at the Churchill Barriers, and Ness Battery in Stromness, a hugely crucial site for defending Scapa Flow, accompanied by a knowledgeable Wartime Guide.
Life On Board
Introducing Borealis
Sister-ship to Bolette, Borealis is perfectly suited for enjoying scenic cruising of the world's lesser-known waterways. From cruising past remarkable landscapes and historical sites to capturing the beauty of the natural world.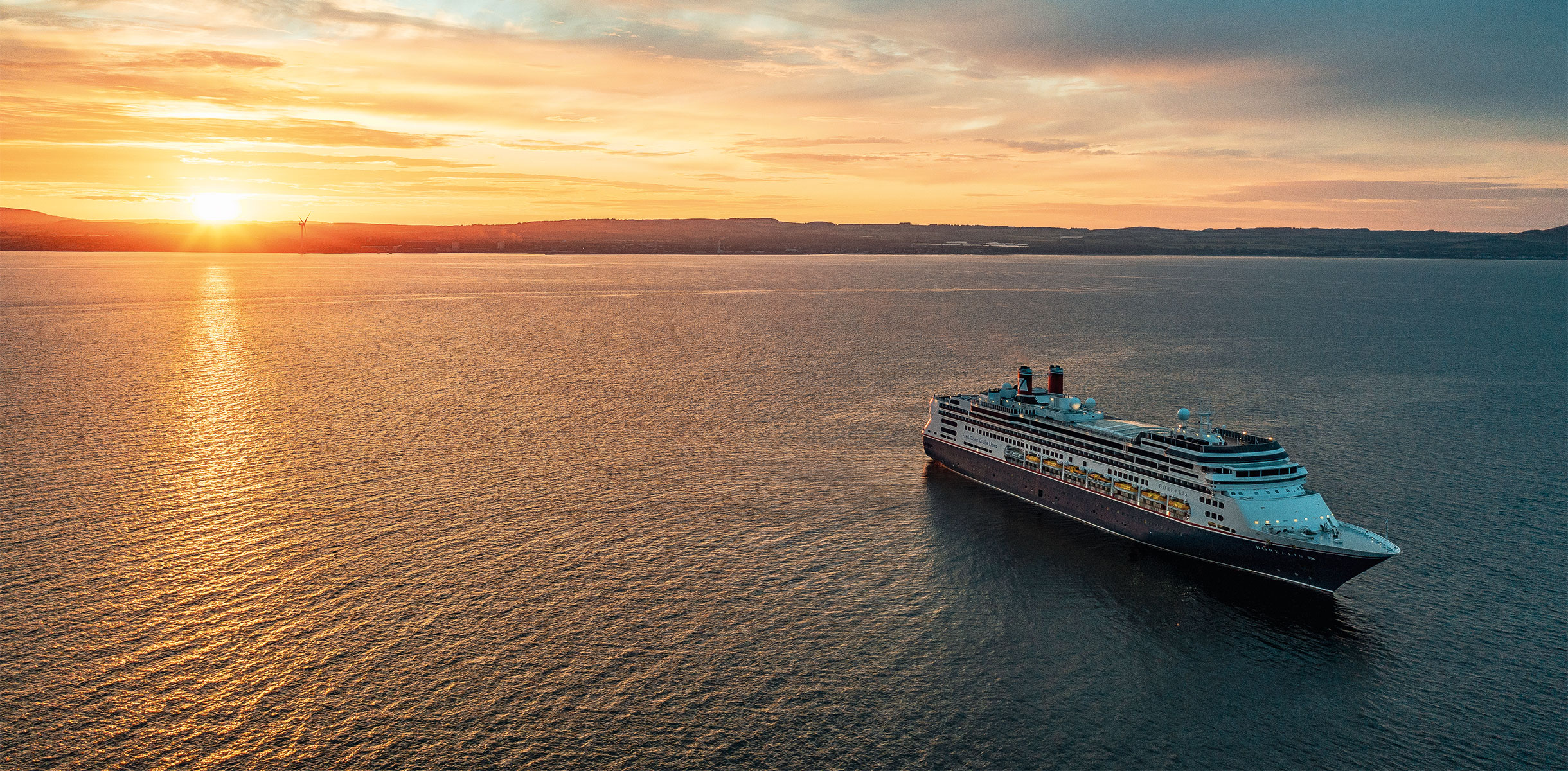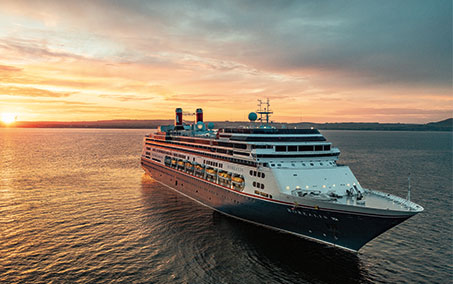 Borealis
Sister-ship to Bolette, Borealis is perfectly suited for taking guests on a journey around the globe, enabling more exploration in more exciting ports. Her smaller size, spacious public areas, open deck spaces and impressive array of restaurants make her perfect for longer voyages, and shorter journeys alike.
Explore Borealis
Our Signature Experiences
To make your experience even more special, our Journey Planners have designed a unique programme of Signature Experiences which will allow you to discover real insights about the culture and nature of the places we are visiting, so you can arrive in each destination fully prepared to get the most out of your visit.
Itinerary Insights
We have carefully curated a programme of events to give you a deeper understanding of each of the destinations you will be visiting
Scenic Discoveries
Our Scenic Discoveries are designed to allow you to enjoy seeing the world from the unique perspective of our ships
The Ship and the Sea
Maritime is in our DNA - our history in shipping goes back almost 200 years
The Sky at Sea
There's very little in the natural world more beautiful than a clear night sky, sunrise or sunset seen at sea
Treats of the Region
We love to bring a taste of the region's food, drink, local tastes and culinary traditions to life on board
Cabins, Prices & Offers
Cabin Options On Your Cruise
* Prices correct as of 00:00 29/09/2023, based on the lowest available Cruise Only fare, and on two people sharing a twin cabin. Please call +441473746175 for live availability & prices.
* Prices correct as of 00:00 29/09/2023, based on the lowest available Cruise Only fare, and on sole occupancy. Please call +441473746175 for live availability & prices.
Cruise Offers
Enjoy FREE drinks and Parking Saver Fare
Freedom Fare
What's Included
SO MUCH ALREADY INCLUDED
As well as our Signature Experiences, there is a host of other treats to enjoy on board our ships.
À la carte breakfast, lunch & dinner

Daily buffet dining options

Late night Supper Club

Afternoon tea

Self-service tea & coffee

In-cabin dining & snacks
Evening shows

Live music & dancing

Dance classes

Lectures & talks

Cookery demonstrations

Traditional deck games

Daily games & quizzes
Swimming Pools

Jacuzzis

Fitness Centre

Fitness Classes
Treats & Pastimes
In addition to our Signature Experiences, we have a selection of lovely Treats & Pastimes for you to enjoy when on board. Just check your Daily Times each day for full details.
Discover our Treats & Pastimes
Enhance your cruise
Each of our cruises has been carefully designed for you to get the very best out of your time on board; and now you can enhance your cruise to make it even more special.
Explore all extras