The cruise at a glance
The Olsen Way Highlights
Crossing the Arctic Circle into the remote, mountainous region of northern Norway, you will have several opportunities to try and spot the natural wonder that is the Northern Lights. Tromsø and Alta are well-located for this, and there will be extended stays in each of these ports. You can connect with the local culture by meeting the Sami people and experiencing how they've adapted to life in the Arctic wilderness. There are plenty of immersive winter activities for you to try out too: from dog sledding (during which you can even mush your own team of huskies) to ice fishing.
Explore the Itinerary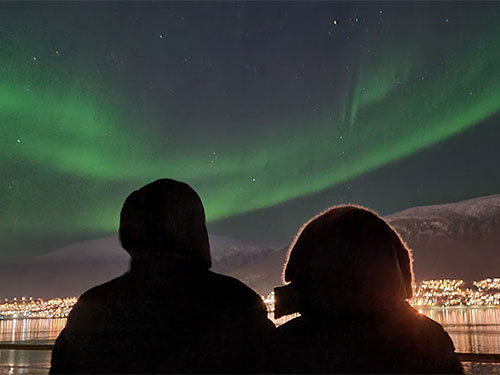 The Sun and the Northern Lights
As part of our on board Itinerary Insights programme, you can join guest speaker Martin Lunn as he shares the secrets of the elusive Northern Lights. Caused by flares from the Sun striking the Earth, learn about the full, powerful impact of this enigmatic occurrence.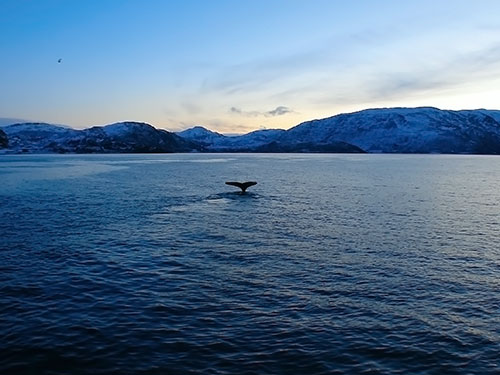 Whale watching with a Marine Biologist
The Norwegian coast is a popular hunting ground for whales that feed on herring during winter. Your on-board guide provides information about the marine life found in the region, including Whales, Porpoises and White-Tailed Eagles. And as your vessel nears the feeding grounds at Skjervøy, the silent electric engine will allow close encounters with these magnificent creatures without disturbing them.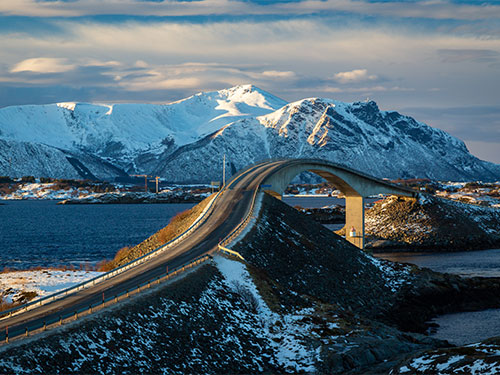 Tour to the Atlantic Ocean Road with a local Architect
Once voted Norway's Engineering Feat of the Century, the Atlantic Ocean Road has spectacular coastal scenery, culture and history at every turn. Known to be the world's most beautiful drive, you will meet a retired architect who worked on the project, and who will provide you with a deeper understanding of the development of this stunning 600-metre suspended walkway.
Life On Board
Introducing Borealis
Sister-ship to Bolette, Borealis is perfectly suited for enjoying scenic cruising of the world's lesser-known waterways. From cruising past remarkable landscapes and historical sites to capturing the beauty of the natural world.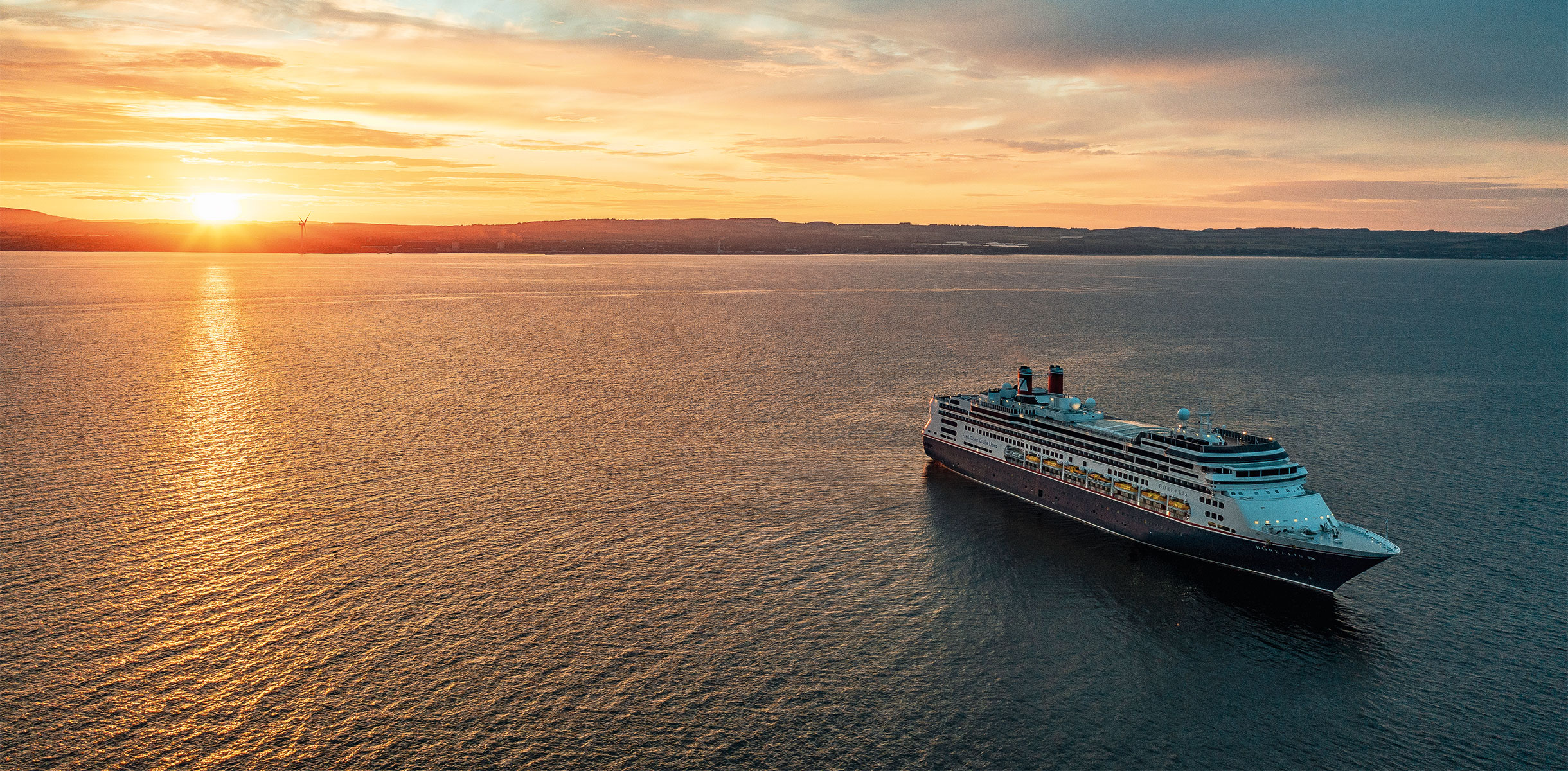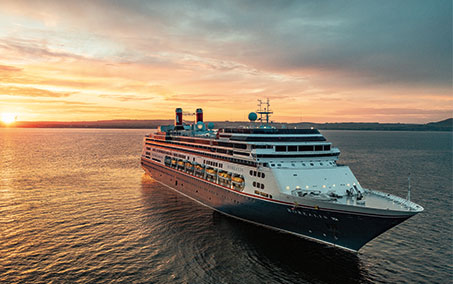 Borealis
Sister-ship to Bolette, Borealis is perfectly suited for taking guests on a journey around the globe, enabling more exploration in more exciting ports. Her smaller size, spacious public areas, open deck spaces and impressive array of restaurants make her perfect for longer voyages, and shorter journeys alike.
Explore Borealis
Our Signature Experiences
To make your experience even more special, our Journey Planners have designed a unique programme of Signature Experiences which will allow you to discover real insights about the culture and nature of the places we are visiting, so you can arrive in each destination fully prepared to get the most out of your visit.
Itinerary Insights
We have carefully curated a programme of events to give you a deeper understanding of each of the destinations you will be visiting
Scenic Discoveries
Our Scenic Discoveries are designed to allow you to enjoy seeing the world from the unique perspective of our ships
The Ship and the Sea
Maritime is in our DNA - our history in shipping goes back almost 200 years
The Sky at Sea
There's very little in the natural world more beautiful than a clear night sky, sunrise or sunset seen at sea
Treats of the Region
We love to bring a taste of the region's food, drink, local tastes and culinary traditions to life on board
Cabins, Prices & Offers
Cabin Options On Your Cruise
This cruise has now set sail
What's Included
SO MUCH ALREADY INCLUDED
As well as our Signature Experiences, there is a host of other treats to enjoy on board our ships.
À la carte breakfast, lunch & dinner

Daily buffet dining options

Late night Supper Club

Afternoon tea

Self-service tea & coffee

In-cabin dining & snacks
Evening shows

Live music & dancing

Dance classes

Lectures & talks

Cookery demonstrations

Traditional deck games

Daily games & quizzes
Swimming Pools

Jacuzzis

Fitness Centre

Fitness Classes
Treats & Pastimes
In addition to our Signature Experiences, we have a selection of lovely Treats & Pastimes for you to enjoy when on board. Just check your Daily Times each day for full details.
Discover our Treats & Pastimes
Enhance your cruise
Each of our cruises has been carefully designed for you to get the very best out of your time on board; and now you can enhance your cruise to make it even more special.
Explore all extras