Your cruise at a glance
The Olsen Way Highlights
Your voyage starts in Australia where you can tour to the Great Barrier Reef from Cairns and visit Sydney's world-famous Harbour Bridge and Opera House. A call into Komodo Island affords time to search for the Komodo dragon, the world's largest lizard, while in Singapore you can explore the beautiful 'Gardens by the Bay'. In Mumbai you can visit the world's largest open air laundry, the Dhobi Ghat and get a feel for what local life is like in the Indian capital. Visits to Goa and Kochi make up your exploration of India, along with the chance to take an overland tour to see the Taj Mahal.
Explore the Itinerary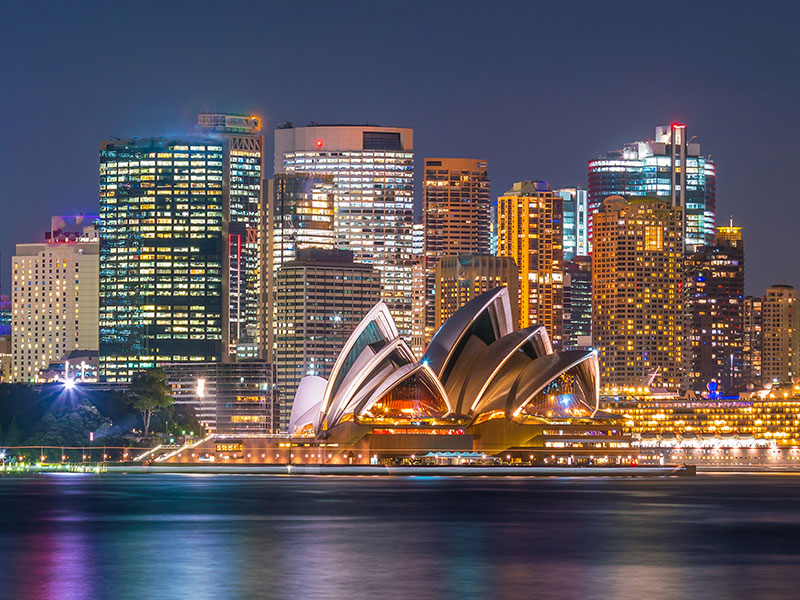 Cultural Landmarks
As you embark upon this magnificent cruise aboard Borealis, you'll see the iconic sights of the Sydney Opera House and Harbour Bridge framed behind your ship. You'll also have the opportunity to visit a number of other important landmarks throughout Australia and the Far East as you set sail for Cairns, gateway to one of the seven wonders of the natural world - the Great Barrier Reef; where you can learn of Aboriginal life and discover more about the reefs that are rich with coral, fish and visiting sharks, dolphins and turtles. In Singapore, the famous Raffles hotel sits alongside futuristic buildings such as the hi-tech Gardens by the Bay or the graceful ArtScience Museum; while in Mumbai, the Gateway of India stands tall at the harbour, erected to commemorate King George V visiting the city. The renowned Burj Khalifa and Bur Al-Arab buildings are distinctive sights as you arrive into Dubai.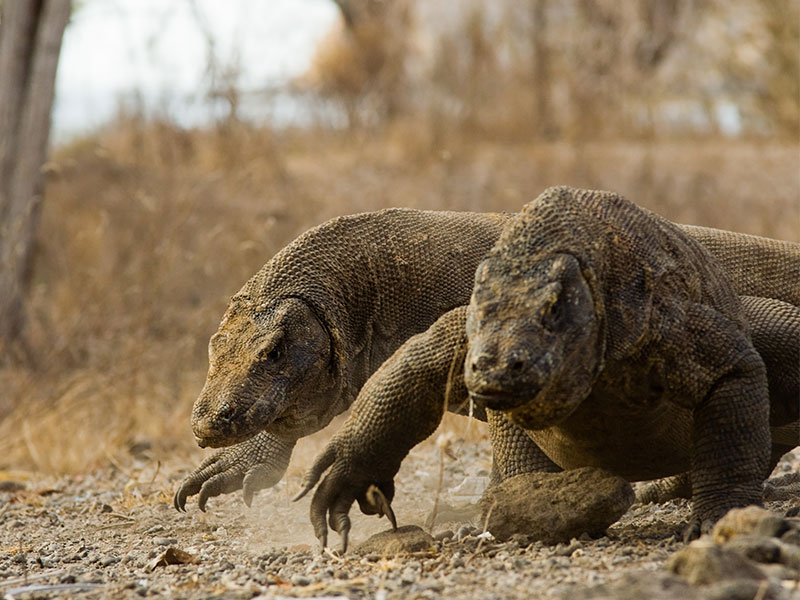 Prehistoric Wildlife
Komodo Island is home to the prehistoric looking lizard to which the island got its name, although the vast National Park actually comprises of 29 volcanic islands and is home to around 2,500 Komodo Dragons. These creatures are the world's largest reptiles and can grow to three metres long and weigh over 70kgs. Easily distinguished by their flat heads, long tails and forked tongues, the Komodo Dragon is said to have originated in Australia about 4 million years ago, and dispersed west to Indonesia. They are fierce carnivores and can consume huge prey such as pigs, water buffalo or deer in one sitting. When visiting, it is highly advisable to stay with your guide, as although they may seem docile reptiles, they'll certainly be interested in humans! On this cruise, you'll be joined by Robyn Ratcliff, who will speak to guests about Papa New Guinea and the differences in culture and life there; and Dr Karen Woodman, who - having spent some time living in Bali, will be speaking about the Islands we will be visiting.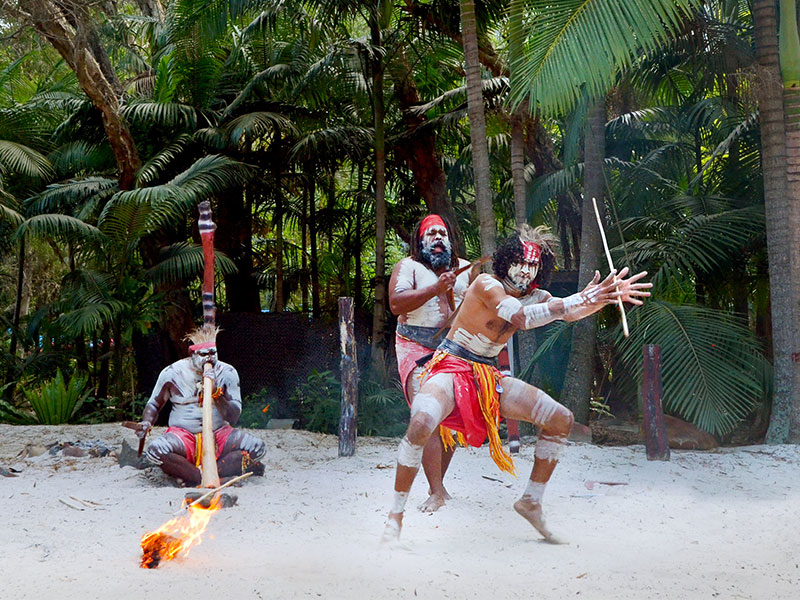 Aboriginal Culture
The Aboriginal and Torres Strait Islander people have inhabited the Cairns and Great Barrier Reef region for tens of thousands of years. The Mandingalbay Yidinji region spans the Wet Tropics and Great Barrier Reef and lies just east of Cairns across Trinity Inlet, home to a wetlands eco-system, beaches, reefs and deep mangrove forests. Join us on a tour as we meet with a traditional Aboriginal landowner as he introduces you to a cultural landscape that brings to life the reclamation of both country and culture from over the last two decades; and welcomes you with a Country and Smoking Ceremony of deep meaning to the Aboriginal culture. You'll be joined by Robyn Ferrell, a Sydney local, who will talk to guests about Aboriginal history.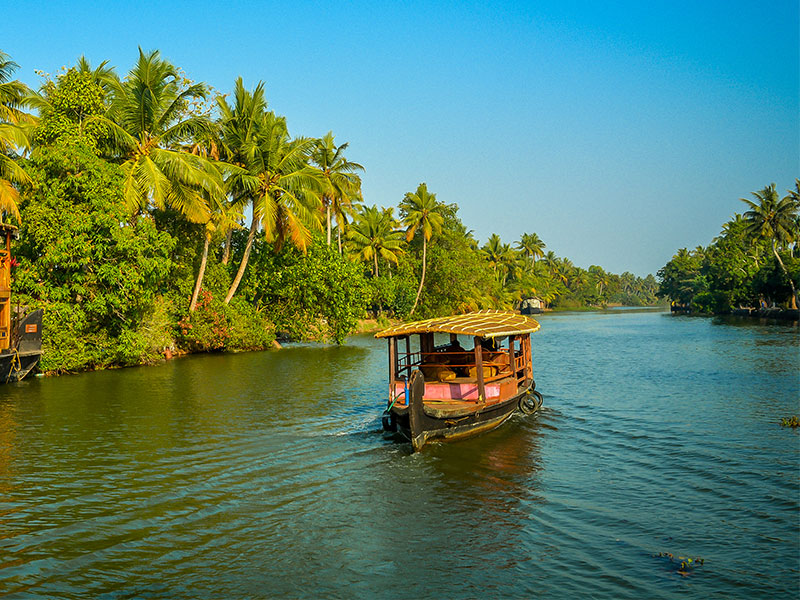 Once-In-A-Lifetime Experiences
Together with our trusted partners, we have planned some incredible once-in-a-lifetime experiences, you will have the opportunity to really immerse yourself in the destination or area that you are visiting, such as embarking upon the Golden Triangle tour in India, or visiting the backwaters of Kerala. You will stay off the ship and all of your travel arrangements, accommodation and meals will be organised for you to ensure that your journey is seamless.
Life On Board
Introducing Borealis
Sister-ship to Bolette, Borealis is perfectly suited for enjoying scenic cruising of the world's lesser-known waterways. From cruising past remarkable landscapes and historical sites to capturing the beauty of the natural world.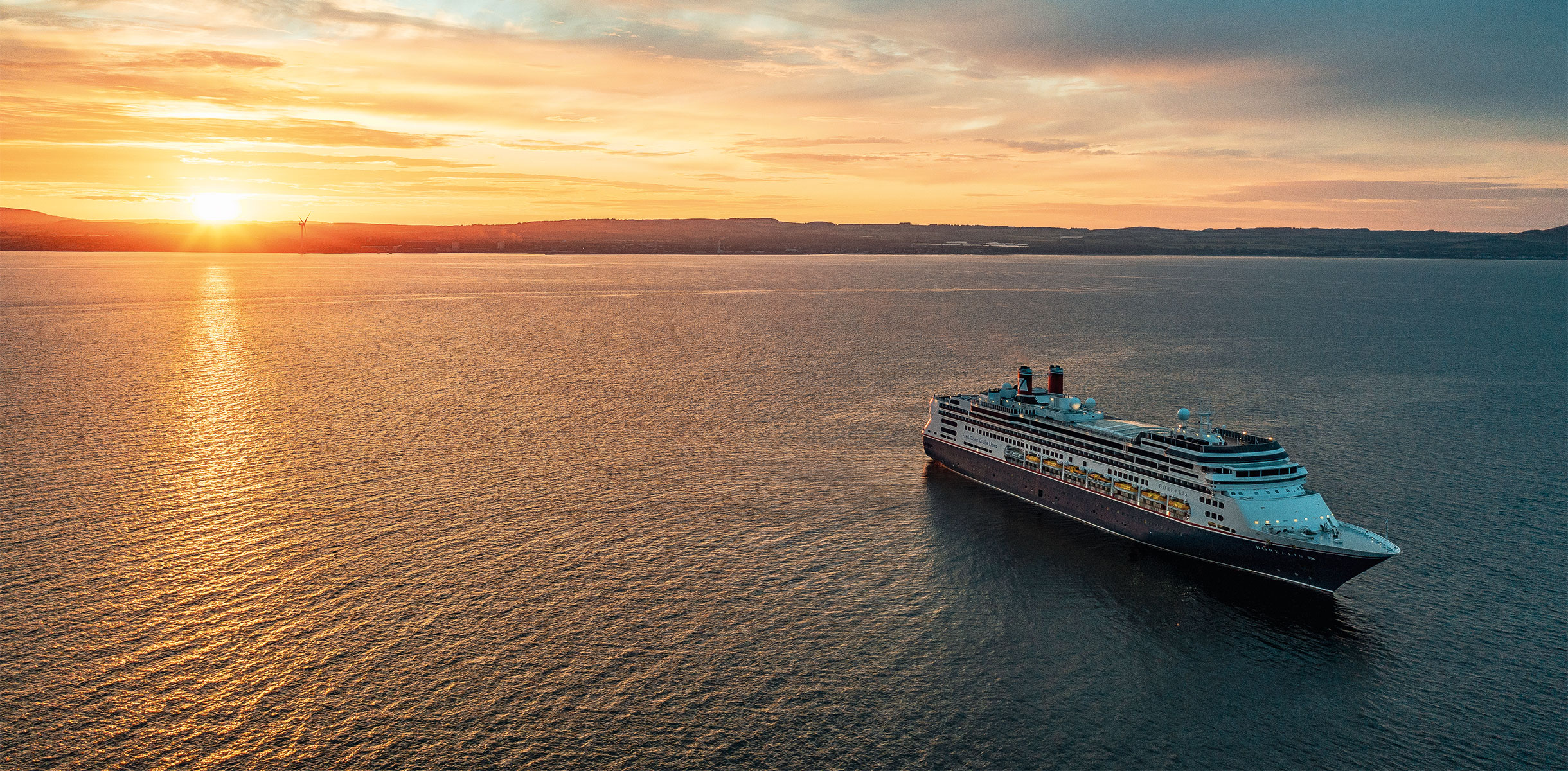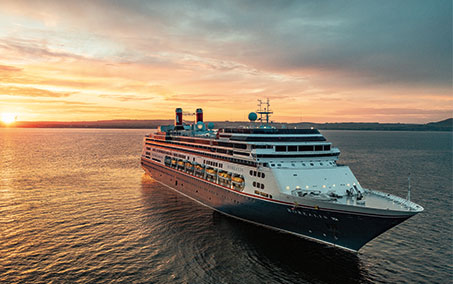 Borealis
Sister-ship to Bolette, Borealis is perfectly suited for taking guests on a journey around the globe, enabling more exploration in more exciting ports. Her smaller size, spacious public areas, open deck spaces and impressive array of restaurants make her perfect for longer voyages, and shorter journeys alike.
Explore Borealis
Our Signature Experiences
To make your experience even more special, our Journey Planners have designed a unique programme of Signature Experiences which will allow you to discover real insights about the culture and nature of the places we are visiting, so you can arrive in each destination fully prepared to get the most out of your visit.
Itinerary Insights
We have carefully curated a programme of events to give you a deeper understanding of each of the destinations you will be visiting
Scenic Discoveries
Our Scenic Discoveries are designed to allow you to enjoy seeing the world from the unique perspective of our ships
The Ship and the Sea
Maritime is in our DNA - our history in shipping goes back almost 200 years
The Sky at Sea
There's very little in the natural world more beautiful than a clear night sky, sunrise or sunset seen at sea
Treats of the Region
We love to bring a taste of the region's food, drink, local tastes and culinary traditions to life on board
Your Guest Speakers
We've arranged for some wonderful guest speakers to join us for this cruise. They will be delivering a programme of insightful talks and activities to deepen your cultural, artistic and historical understanding of the destinations we will be exploring, well as helping you to enjoy the natural beauty of the places we visit.
Treats & Pastimes
In addition to our Signature Experiences, we have a selection of lovely Treats & Pastimes for you to enjoy when on board. Just check your Daily Times each day for full details.
Discover our Treats & Pastimes
Cabins, Prices & Offers
Cabin Options On Your Cruise
* Prices correct as of 12:00 08/12/2023, based on the lowest available Fly Cruise fare, and on two people sharing a twin cabin. Please call +441473746175 for live availability & prices.
* Prices correct as of 12:00 08/12/2023, based on the lowest available Fly Cruise fare, and on sole occupancy. Please call +441473746175 for live availability & prices.
Cruise Offers
Solo traveller offer available Saver Fare
Freedom Fare
What's Included
SO MUCH ALREADY INCLUDED
As well as our Signature Experiences, there is a host of other treats to enjoy on board our ships.
À la carte breakfast, lunch & dinner

Daily buffet dining options

Late night Supper Club

Afternoon tea

Self-service tea & coffee

In-cabin dining & snacks
Evening shows

Live music & dancing

Dance classes

Lectures & talks

Cookery demonstrations

Traditional deck games

Daily games & quizzes
Swimming Pools

Jacuzzis

Fitness Centre

Fitness Classes
Enhance your cruise
Each of our cruises has been carefully designed for you to get the very best out of your time on board; and now you can enhance your cruise to make it even more special.
Explore all extras