Around the World in 80 Days from Liverpool
S230405
The cruise at a glance
The Olsen Way Highlights
150 years after the publication of the famous book 'Around the World in 80 Days', join us as we set out to repeat the feat. Our itinerary planners have timed this epic journey so that we reach Japan just as the cherry blossoms are in full bloom, while our visit to Egypt coincides with the 100th anniversary of the opening of the tomb of Tutankhamun. Feel the buzz of Mumbai, perhaps while sampling the busy daily life of local Dabbawalas. There is also a chance to visit the iconic Taj Mahal. Impressive cityscapes await in Singapore, Hong Kong and Tokyo.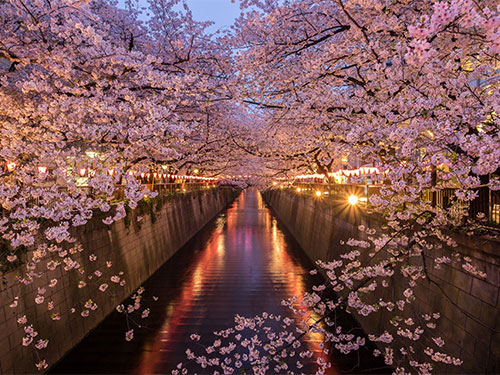 Discover Japan in Cherry Blossom season
Your voyage has been timed perfectly to coincide with the seasonal Cherry Blossom in bloom. The Cherry Blossom tree, known as 'Sakura', is one of Japan's most iconic symbols, and is often regarded as the unofficial national flower.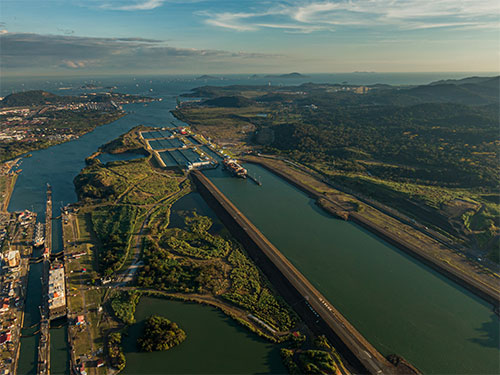 Cruising the man-made marvel: the Panama Canal
An immense complex of locks, dams, artificial lakes and channels, it stretches around 44 nautical miles from the Atlantic Ocean to the Pacific Ocean, shortening voyages which would previously needed to have sailed round Cape Horn, by around 8,000 nautical miles. Join us out on deck as we sail through the Panama Canal. As Borealis traverses the waterway's locks, lakes and long-span bridges, enjoy a detailed commentary and discover more about this man-made channel and the ships that use it to cross the South American continent.
Hawaii Volcanoes National Park
Experience some of nature's most awe-inspiring wonders at Hawaii Volcanoes National Park. Located 45 miles southwest of Hilo, the park is home to two volcanoes including Kilauea, one of the most active volcanoes on earth. The chance to witness the primal process of creation and destruction makes it one of the most popular visitor attractions in Hawaii and a sacred place. The extraordinary natural diversity of the park was recognized in 1980 when it was named a World Biosphere Site by UNESCO and in 1987 when the park was honored as a World Heritage Site.
Life On Board
Introducing Borealis
Sister-ship to Bolette, Borealis' high speeds are perfectly suited for taking guests on a journey around the globe, enabling exploration in more ports in a shorter duration.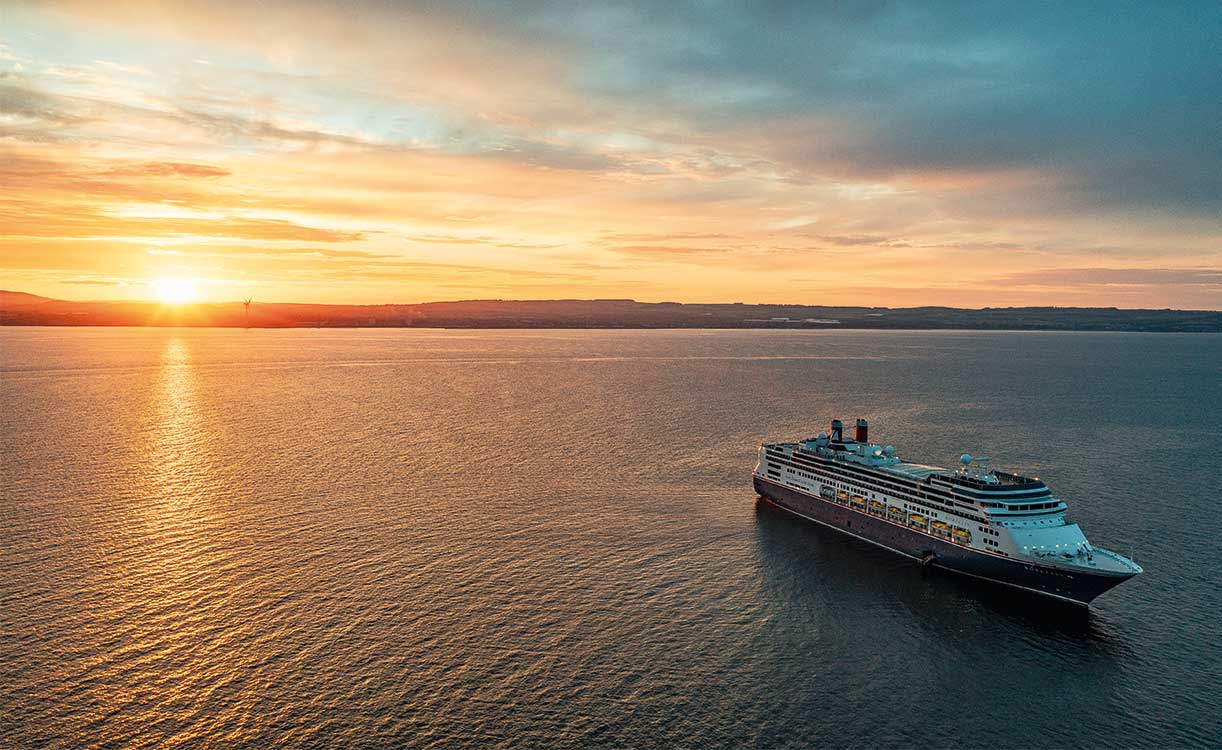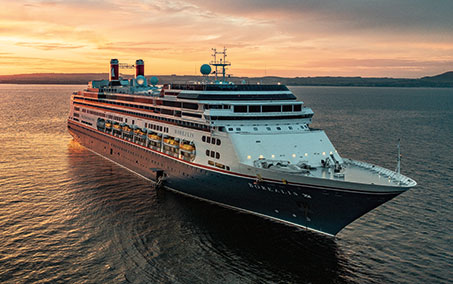 Borealis
Sister-ship to Bolette, Borealis is perfectly suited for taking guests on a journey around the globe, enabling more exploration in more exciting ports. Her smaller size, spacious public areas, open deck spaces and impressive array of restaurants make her perfect for longer voyages, and shorter journeys alike.
Explore Borealis
Our Signature Experiences
To make your experience even more special, our Journey Planners have designed a unique programme of Signature Experiences which will allow you to discover real insights about the culture and nature of the places we are visiting, so you can arrive in each destination fully prepared to get the most out of your visit.
Itinerary Insights
We have carefully curated a programme of events to give you a deeper understanding of each of the destinations you will be visiting
Scenic Discoveries
Our Scenic Discoveries are designed to allow you to enjoy seeing the world from the unique perspective of our ships
The Ship and the Sea
Maritime is in our DNA - our history in shipping goes back almost 200 years
The Sky at Sea
There's very little in the natural world more beautiful than a clear night sky, sunrise or sunset seen at sea
Treats of the Region
We love to bring a taste of the region's food, drink, local tastes and culinary traditions to life on board
Cabins, Prices & Offers
Cabin Options On Your Cruise
Please call our Reservations Team for latest pricing and availability.
What's Included
SO MUCH ALREADY INCLUDED
Everything listed below is included within the price of your cruise holiday.
À la carte breakfast, lunch & dinner

Daily buffet dining options

Late night Supper Club

Afternoon tea

Self-service tea & coffee

In-cabin dining & snacks
Activities & Entertainment
Evening shows

Live music & dancing

Dance classes

Lectures & talks

Cookery demonstrations

Traditional deck games

Daily games & quizzes
Swimming Pools

Jacuzzis

Fitness Centre

Fitness Classes