Your cruise at a glance
The Olsen Way Highlights
A winning formula of coastal scenery and fascinating history is sure to sweep you off your feet during this adventure to Italy. As well as being able to explore ashore, you can enjoy the views from Borealis during a scenic cruise along the picturesque Amalfi Coast, renowned for its lemons, limoncello liqueur and colourful cliff-edge villages. There will also be plenty of opportunities to delve into Roman history at a number of sites during your journey. Sorrento is ideally placed for tours to the UNESCO-listed towns of Herculaneum and Pompei; while Civitavecchia is your gateway to Rome, where you can visit the Colosseum, a modern Wonder of the World.
Explore the Itinerary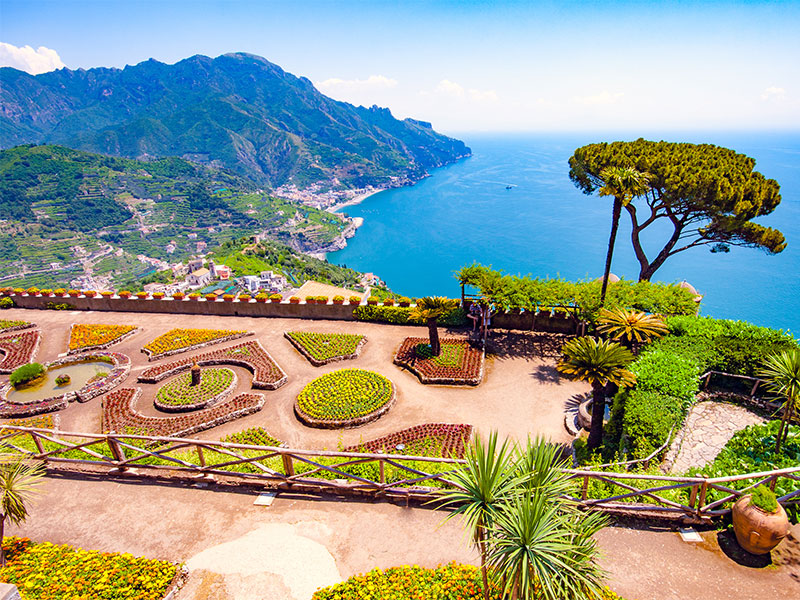 Explore the Beautiful Amalfi Coast
This cruise offers guests the chance to experience the very best of the Amalfi Coast, a UNESCO World Heritage Site well-known for its breathtakingly beautiful coastlines. Pristine blue waters lap against rocky shores and golden beaches, overlooked by picturesque towns perched on top of craggy cliffs. When Borealis arrives in Amalfi itself, join us on a boat tour to Positano, to discover the most famous and iconic village in the region – this charming cliffside town is adorned with sun-bleached peach, pink, and terracotta villas, reached by sloped cobblestone streets fringed with wisteria-covered buildings. From Sorrento, explore Capri - the tiny 'island of love', home to the world-renowned Piazzetta and its quaint pavement cafés, and the beautiful Augustus Gardens which are built in a series of flower-decked terraces offering spectacular views over the bay.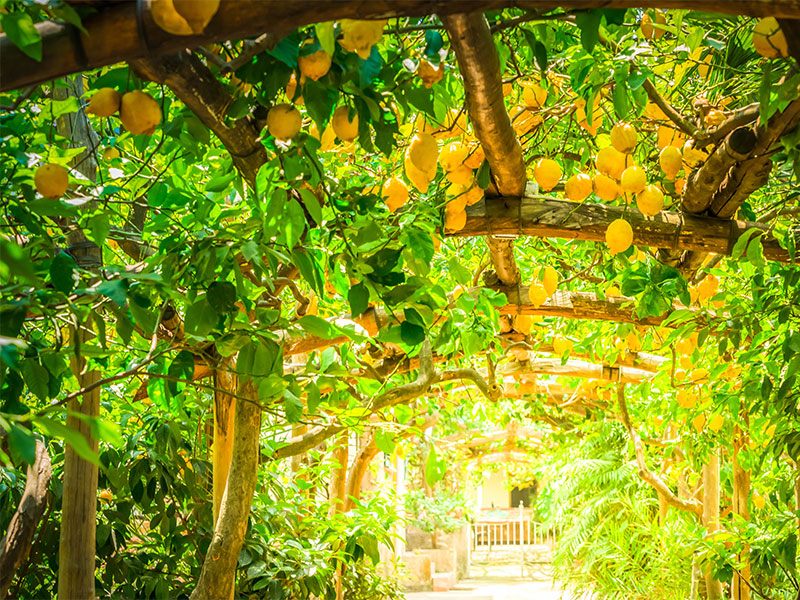 Sample Flavours of Italy
Throughout this outstanding cruise, discover the unique flavours of the Italian Riviera with visits to Villa Paradiso in Amalfi – an enchanting villa belonging to the historic Pansa family, whose farm is entirely cultivated by the famous lemons of this region; and a Limoncello farm in Sorrento, with opportunities to sample the delicious liqueur they produce locally. From Salerno, enjoy a scenic drive across Italian countryside to Tenuta Vannulo – Italy's most luxurious mozzarella factory, where the buffaloes are kept in pampered conditions, including having massages and misty showers, so as to yield a superior product from relaxed and healthy cattle.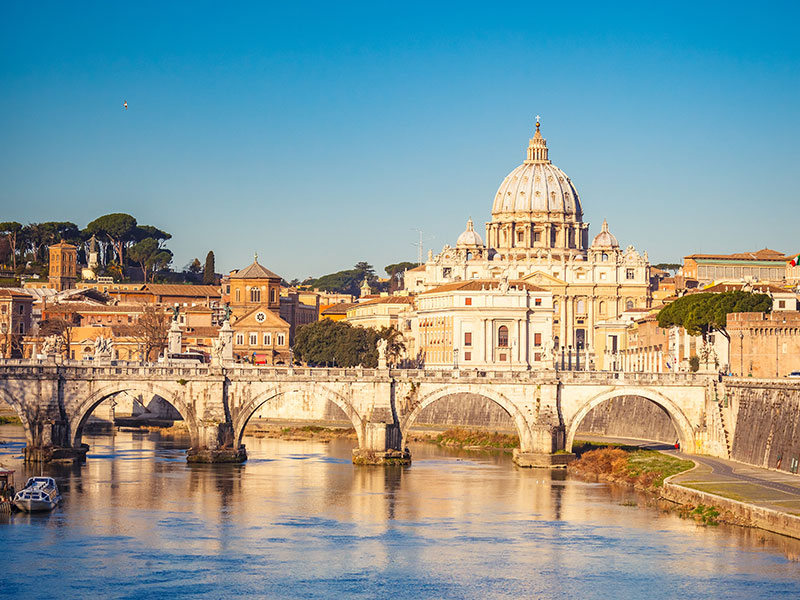 Discover Roman History
Take the chance to really immerse yourself in this region's rich Roman history. From Civitavecchia – gateway to the Eternal City – explore Rome's most famous historical sites, including the Vatican City, St. Peter's Square and the Colosseum. When in Cartagena, join a tour to the city's Ancient Roman buildings with a local archaeologist to see the remains of a thermal bath complex, atrium building dating back to the first century B.C, and the temple devoted to Roman Gods, Isis and Serapis. From Salerno, a tour to the ruins of Pompeii is not to be missed, as you learn more about this well-reserved ancient city that was frozen in time after Mount Vesuvius erupted in 79 AD. Dr Julie Ackroyd, Fellow of the Higher Education Authority, will hold insightful talks on the Roman history of the destinations being visited on this cruise.
Life On Board
Introducing Borealis
Sister-ship to Bolette, Borealis is perfectly suited for enjoying scenic cruising of the world's lesser-known waterways. From cruising past remarkable landscapes and historical sites to capturing the beauty of the natural world.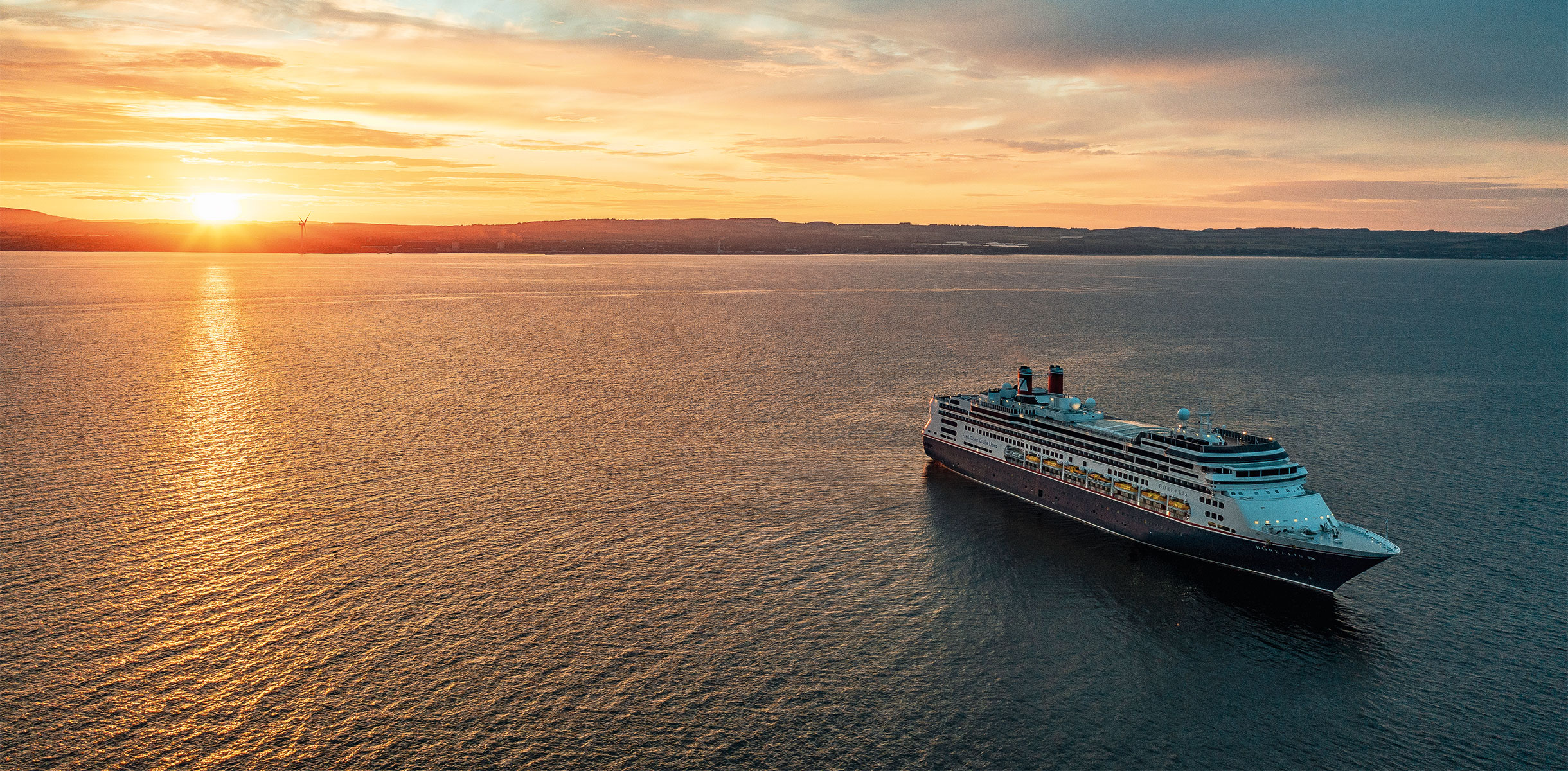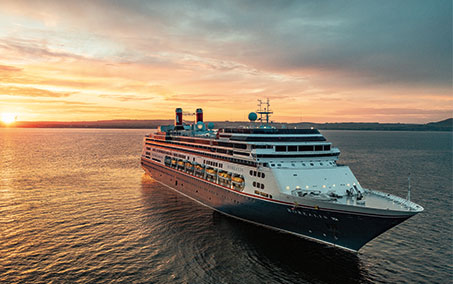 Borealis
Sister-ship to Bolette, Borealis is perfectly suited for taking guests on a journey around the globe, enabling more exploration in more exciting ports. Her smaller size, spacious public areas, open deck spaces and impressive array of restaurants make her perfect for longer voyages, and shorter journeys alike.
Explore Borealis
Our Signature Experiences
To make your experience even more special, our Journey Planners have designed a unique programme of Signature Experiences which will allow you to discover real insights about the culture and nature of the places we are visiting, so you can arrive in each destination fully prepared to get the most out of your visit.
Itinerary Insights
We have carefully curated a programme of events to give you a deeper understanding of each of the destinations you will be visiting
Scenic Discoveries
Our Scenic Discoveries are designed to allow you to enjoy seeing the world from the unique perspective of our ships
The Ship and the Sea
Maritime is in our DNA - our history in shipping goes back almost 200 years
The Sky at Sea
There's very little in the natural world more beautiful than a clear night sky, sunrise or sunset seen at sea
Treats of the Region
We love to bring a taste of the region's food, drink, local tastes and culinary traditions to life on board
Treats & Pastimes
In addition to our Signature Experiences, we have a selection of lovely Treats & Pastimes for you to enjoy when on board. Just check your Daily Times each day for full details.
Discover our Treats & Pastimes
Cabins, Prices & Offers
Cabin Options On Your Cruise
Please call our Reservations Team for latest pricing and availability.
What's Included
SO MUCH ALREADY INCLUDED
As well as our Signature Experiences, there is a host of other treats to enjoy on board our ships.
À la carte breakfast, lunch & dinner

Daily buffet dining options

Late night Supper Club

Afternoon tea

Self-service tea & coffee

In-cabin dining & snacks
Evening shows

Live music & dancing

Dance classes

Lectures & talks

Cookery demonstrations

Traditional deck games

Daily games & quizzes
Swimming Pools

Jacuzzis

Fitness Centre

Fitness Classes
Enhance your cruise
Each of our cruises has been carefully designed for you to get the very best out of your time on board; and now you can enhance your cruise to make it even more special.
Explore all extras