The cruise at a glance
The Olsen Way Highlights
On this outstanding Africa and Indian Ocean cruise, you'll have the chance to see remarkable wildlife and learn of tribal cultures in Madagascar; and seek out the Big Five on a safari journey into the African Savannahs. You can get up close to Tutankhamun's burial ground at the Valley of the Kings, from Safaga; and world famous pyramids from Port Said; while the Indian leg of your journey brings opportunities to visit tea plantations and assist a 'Dabbawala' in Mumbai with their deliveries. With four days in Cape Town there will be ample time to discover a melting pot of different cultures. Walvis Bay is your gateway to the colossal dunes of the Namib, the world's oldest desert, whereas Réunion Island boasts sweeping volcanic landscapes, dense forests and cascading waterfalls. We will head off the tourist trail to explore the less-visited gems of São Tomé and Zanzibar.
Explore the Itinerary
Michaela Strachan
One of TV's best-loved presenters, Michaela Strachan, will be sharing her expertise with guests onboard this cruise to Africa and the Indian Ocean. From spectacles to predation, rarities to nesting, seasonal highlights to humour; Michaela will talk about British wildlife, wildlife programme making and what makes British wildlife programmes so popular.
From penguin poo to cormorant beaks! Michaela talks about her experiences with SANCCOB, the sea bird rescue centre based in Cape Town. She will talk about saving the highly-endangered African Penguin and her experience of hand-rearing these adorable birds, as well as the 2020 Cape Cormorant crisis when thousands of chicks needed rescuing from nearby Robben Island.
Michaela will also join guests on a selection of tours in Cape Town.
African Wildlife
This once-in-a-lifetime cruise will offer guests the opportunity to go in search of the Big Five on a selection of safaris in Kenya, South Africa and Mozambique. Having the chance to see lions, leopards, black rhinos, African elephants and buffalo in their natural habitats is an experience not to be missed. In Madagascar, you'll see endangered lemurs in the wild, distinguished by their large eyes and playful nature.
Cultural History
An array of cultural history can be experienced on this cruise, including visits to the Pyramids from Port Said; or in Alexandria, visit the Pharos Lighthouse, one of the Seven Wonders of the Ancient World. From Safaga, follow in the footsteps of English archaeologist Howard Carter and trace the cryptic hieroglyphics that tell the journey into the afterlife. When in Mumbai, you'll see the striking Gateway of India monument - said to have been built to symbolise the wealth and power of the British Empire, but now serves as a reminder of India's independence.
Lesser-known and wild landscapes
Visit a myriad of destinations that take you off the beaten track, such as the Namib Desert – the oldest desert in the world; African Savannahs on safari in Kenya and South Africa; and the ever-changing landscape of Reunion Island, overlooked by the still active volcano Piton de la Fournaise, which is said to erupt every nine months!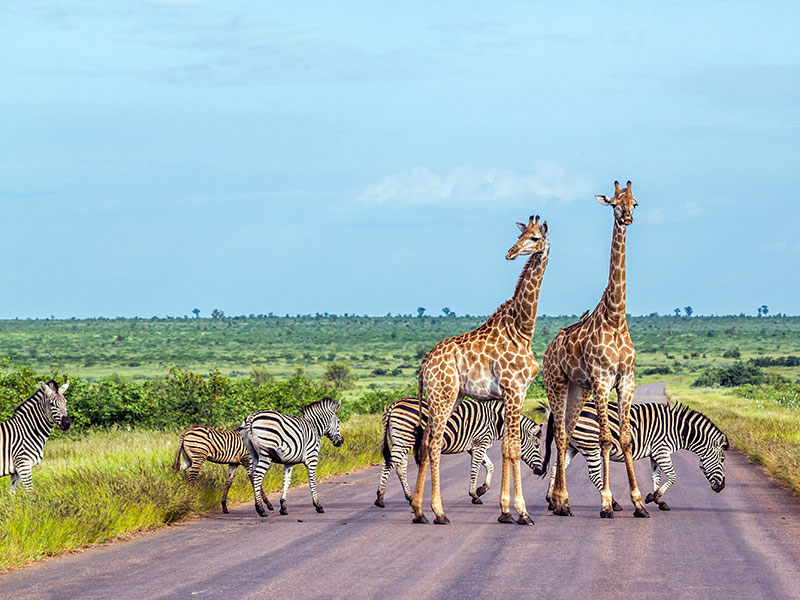 Once-In-A-Lifetime Experiences
Together with our trusted partners, we have planned some incredible once-in-a-lifetime experiences, you will have the opportunity to really immerse yourself in the destination or area that you are visiting, such as seeing the Taj Mahal at sunrise, or searching for the Big Five in South Africa. You will stay off the ship and all of your travel arrangements, accommodation and meals will be organised for you to ensure that your journey is seamless.
Life On Board
Introducing Bolette
With just 690 cabins Bolette fits perfectly in our fleet of smaller ships. With her warm, welcoming atmosphere, timeless style, and classic open deck spaces providing a place to fully immerse yourself in the magic of ocean cruising.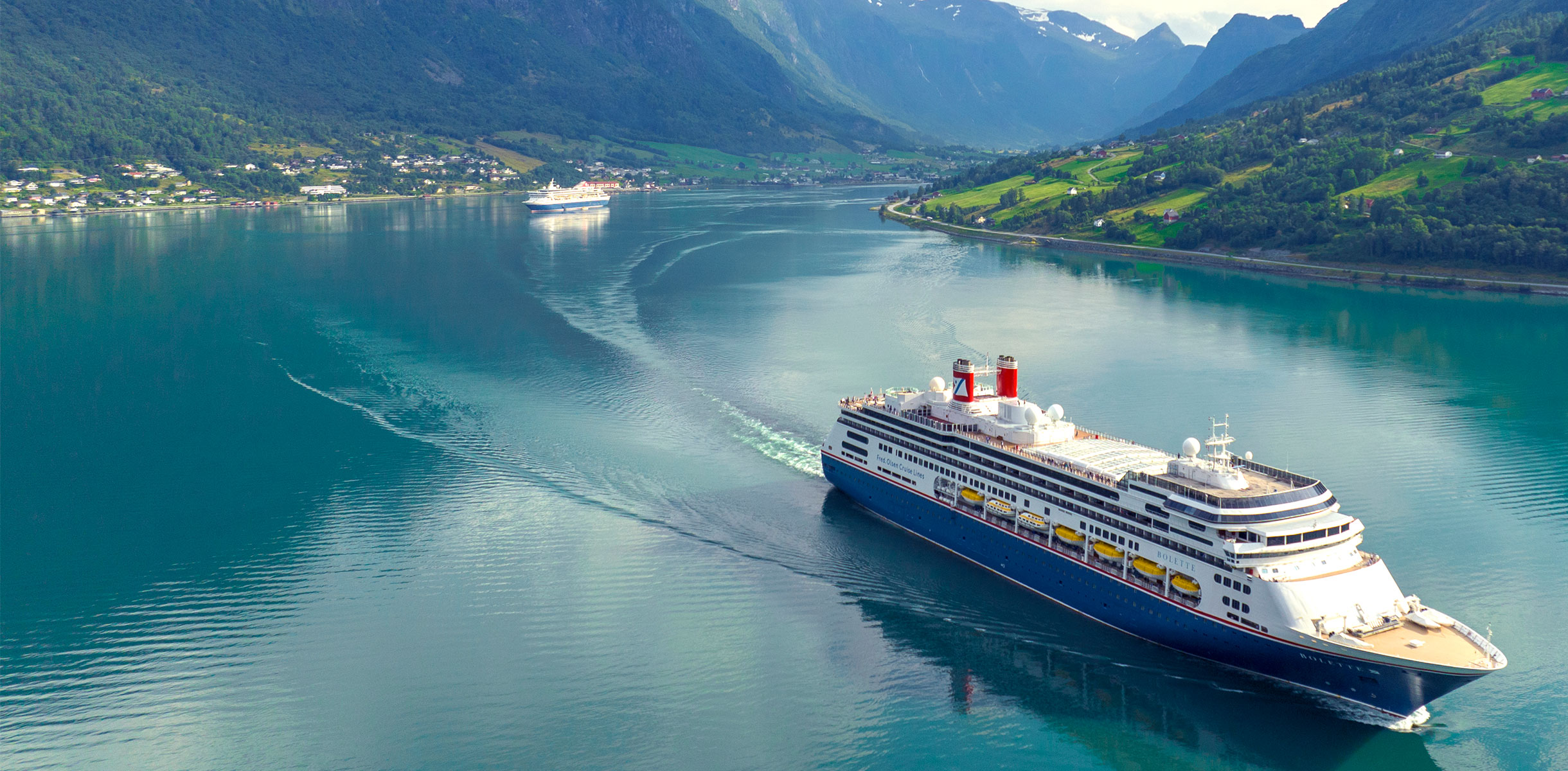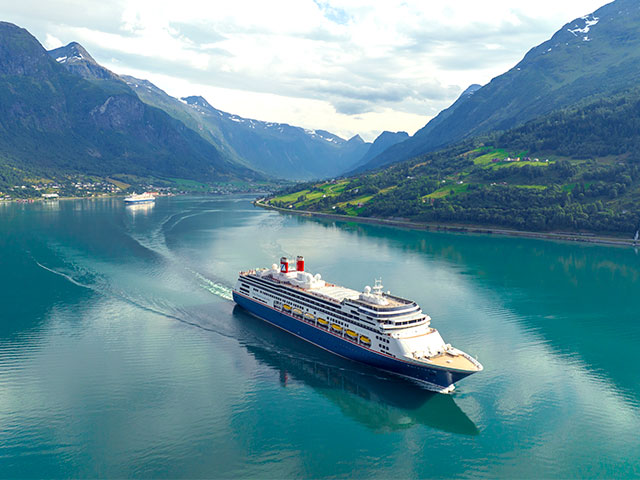 Bolette
Bolette is one of the largest ships, by overall size, in our fleet. With its warm, welcoming atmosphere and timeless style, and classic open deck spaces providing a place to fully immerse yourself in the magic of ocean cruising, Bolette is very much in keeping with what our guests have come to expect from a Fred. Olsen ship.
Explore Bolette
Our Signature Experiences
To make your experience even more special, our Journey Planners have designed a unique programme of Signature Experiences which will allow you to discover real insights about the culture and nature of the places we are visiting, so you can arrive in each destination fully prepared to get the most out of your visit.
Itinerary Insights
We have carefully curated a programme of events to give you a deeper understanding of each of the destinations you will be visiting
Scenic Discoveries
Our Scenic Discoveries are designed to allow you to enjoy seeing the world from the unique perspective of our ships
The Ship and the Sea
Maritime is in our DNA - our history in shipping goes back almost 200 years
The Sky at Sea
There's very little in the natural world more beautiful than a clear night sky, sunrise or sunset seen at sea
Treats of the Region
We love to bring a taste of the region's food, drink, local tastes and culinary traditions to life on board
Cabins, Prices & Offers
Cabin Options On Your Cruise
* Prices correct as of 23:00 28/09/2023, based on the lowest available Cruise Only fare, and on two people sharing a twin cabin. Please call +441473746175 for live availability & prices.
* Prices correct as of 23:00 28/09/2023, based on the lowest available Cruise Only fare, and on sole occupancy. Please call +441473746175 for live availability & prices.
Cruise Offers
Solo traveller offer available Saver Fare
Freedom Fare
FREE On board Spend up to £500pp
Freedom Fare
What's Included
SO MUCH ALREADY INCLUDED
As well as our Signature Experiences, there is a host of other treats to enjoy on board our ships.
À la carte breakfast, lunch & dinner

Daily buffet dining options

Late night Supper Club

Afternoon tea

Self-service tea & coffee

In-cabin dining & snacks
Evening shows

Live music & dancing

Dance classes

Lectures & talks

Cookery demonstrations

Traditional deck games

Daily games & quizzes
Swimming Pools

Jacuzzis

Fitness Centre

Fitness Classes
Treats & Pastimes
In addition to our Signature Experiences, we have a selection of lovely Treats & Pastimes for you to enjoy when on board. Just check your Daily Times each day for full details.
Discover our Treats & Pastimes
Enhance your cruise
Each of our cruises has been carefully designed for you to get the very best out of your time on board; and now you can enhance your cruise to make it even more special.
Explore all extras