With over ten years of experience of sailing from Scottish ports, which have included many successful seasons of departures from Leith, Fred. Olsen have perfected the recipe for smaller ship cruising from Scotland.
Now operating from the port of Rosyth, within easy reach from Edinburgh, the iconic Scottish capital, we continue to provide guests who live in the UK's northern regions and beyond with a convenient departure point for cruises to inspirational destinations far and wide.
See the world from Scotland
Set sail from Scotland on a cruise from Rosyth aboard one of Fred. Olsen's classic, intimately-sized ships and your holiday adventure could take you deep into Norway's breathtaking fjords, to uncover their awe-inspiring wonders in five or seven nights; to beautiful Baltic cities, for a feast of culture, art and architecture; along stunning Swedish waterways or picturesque French rivers; or to revel in the natural splendours of Iceland.
Alternatively, you could visit some of your favourite destinations closer to home and remind yourself of Britain's unique scenic beauty, or discover delights that you never knew were within such easy reach, on a cruise to Scottish lochs and islands. Our summer explorations of Scotland, such as the 9-night 'Scottish Isles with a Taste of Norway' cruise, can take you to the Shetlands to see huge seabird colonies at RSPB Sumburgh Head; Tobermory on the Isle of Mull, with its iconic colourful harbour and Scotch whiskey; Kirkwall, gateway to the Orkney's UNESCO-listed Skara Brae archaeological site; and many more.
Or, for an adventure of a lifetime, perhaps fly from Scotland and join a fly-cruise in your pick of some of the world's most remarkable regions of discovery, such as the Indian Ocean or the Caribbean, where idyllic islands and postcard-perfect beaches await, and Asia and Arabia, with their bustling cities, unique cultures and engrossing history.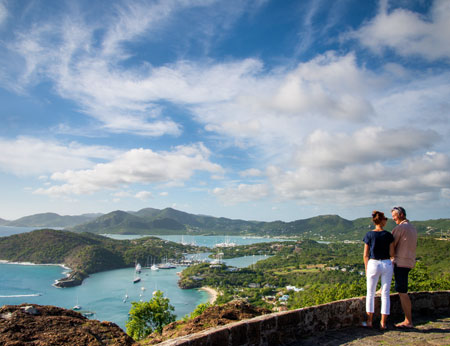 More than a visit, it's an experience
When you embark on a Fred. Olsen cruise from Scotland, you'll find there's much more to your holiday than simply visiting the regions, countries and ports of call on your itinerary. Each cruise is carefully planned to showcase the very best that each destination has to offer, and present you with sights and experiences that will create memories that last a lifetime.
You could enjoy a very special navigation of the size-restricted Stockholm Archipelago, passing between craggy islands and islets along narrow passages that hinder larger ships, and uncover the gems of Stockholm – famed for its museums and grand palaces – on a 'Sweden's Scenic Waterways & Cities' cruise. This 10-night journey of Swedish discovery also includes a call at the culture-rich, vibrant city of Gothenburg, Malmö and the wonderfully preserved, UNESCO-listed old city of Visby, on the gorgeous island of Gotland.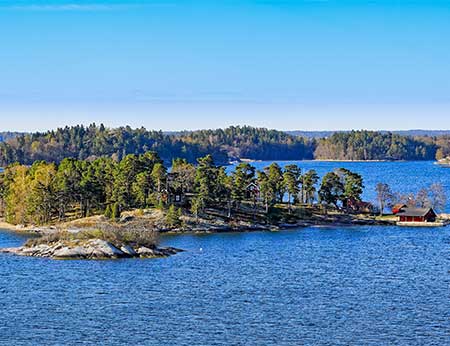 An epic circumnavigation of Iceland on our 11-night 'Exploring the Natural Wonders of Iceland' sailing affords unmissable opportunities to see the famous Eyjafjallajökull (ay-yah-fyah-plah-yer-kuh-duhl) Volcano and astonishing Elephant Rock; get closer to the wonders of the legendary Golden Circle, such as the jaw-dropping Gullfoss Waterfall; and indulge in pure relaxation at the Blue Lagoon Geothermal Spa. The pièce de résistance is a chance to join a whale watching tour, to watch, hear and feel the spray from Humpback and Minke Whales as they live freely in their unspoilt, simply breathtaking natural habitat.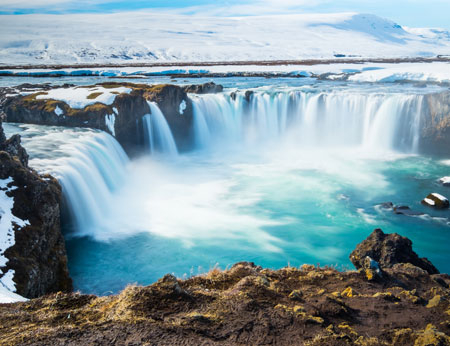 The diverse delights of some of Europe's most captivating and rewarding destinations await you on a 14-night voyage to the 'Capital Cities of the Baltic'. Balmoral will take you into the heart of Copenhagen, bringing highlights including the historic Nyhavn district and Christiansborg and Amalienborg palaces within easy reach; to Riga, where you can lose yourself in the fairytale-esque history and architecture; and to Oslo, rich in aesthetic and artistic attractions. An overnight stop in St Petersburg will be unforgettable, with time to delve into a treasure trove of landmarks such as Peterhof Palace and the elaborate Church on the Spilled Blood by day; then revel in all the emotion and flair of the Russian ballet in the evening.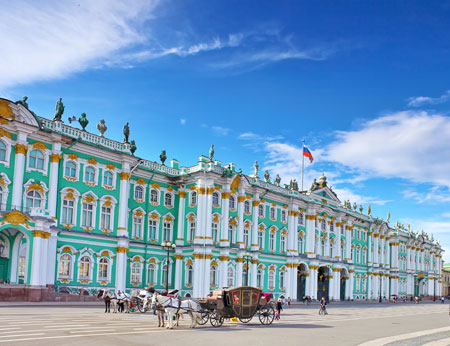 SAVE when you cruise from Rosyth in summer 2019
With Fred. Olsen's Summer Sale now underway and fantastic savings available on the cruises mentioned above, plus many more departures from convenient ports of Newcastle and Liverpool, it is the perfect time to book a cruise holidays and step aboard our smaller, friendlier ships for an adventure to remember in summer 2019 and experience the benefits of sailing from Scotland for yourself.
Click here to find out more about our Summer Sale, or alternatively view all of Fred. Olsen's Cruises from Scotland, including a great selection of sailings departing from Rosyth in 2019, 2020 & 2021.