"This was my first mystery cruise.... there will be many more. Thoroughly enjoyable...the intrigue was electric". Independent Feefo Review.
Experience the excitement and intrigue of a very special mystery cruise to, well, who knows? Each destination on the itinerary is kept hush-hush until the last possible moment, only a small handful of the team at Fred. Olsen know, and they're sworn to secrecy! So, you won't know where you're going until you get there. Wherever your destinations may be, you're sure to enjoy Black Watch or Balmoral.
On these unique sailings on board Black Watch or Balmoral, an electric atmosphere and sense of anticipation builds from the moment you step foot on board your smaller, friendlier ship, as whispers and theories about which destinations might pop up on your horizon spread amongst your fellow travellers.
You'll have to wait to find out each day whether your Captain is guiding you to somewhere you've always wanted to visit, or an undiscovered gem.
And, while the destinations on your itinerary will remain a mystery, many aspects of your cruise will be just as you'd expect: warm, attentive service; delicious food; and quality entertainment awaits.
A Fred. Olsen Mystery Cruise is an event unlike any other – join us on board and experience the fun first-hand!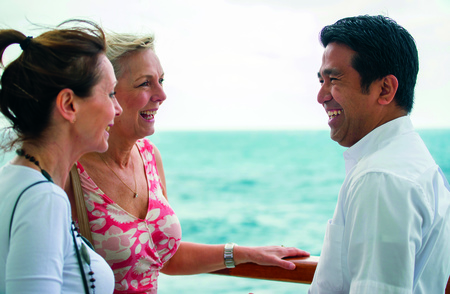 "Everyone on board had great fun guessing just where we were going and the three ports seemed to be well chosen with two overnight stays and interesting excursions. Mystery Cruises are ideal for anyone who likes a surprise". Mrs Maughan (Boudicca Easter Mystery Cruise).
"Exceeded my expectations - what a lovely Easter surprise! Ghent was a lovely first stop, like a smaller and quieter version of Bruges, surprised me by being my highlight on the itinerary. Amsterdam was an excellent and popular second stop, followed by quirky, modern Rotterdam with it's cube houses and excellent Food and drinks market. Very exciting not knowing where you will be when you wake up each morning - highly recommend it"! Ms Cunningham (Boudicca Easter Mystery Cruise).
There are 2 Mystery Cruises available for 2018, and 3 for 2019 – take a look below and see if one appeals to you, and join us to…well, who knows where?!