Fred. Olsen takes inspiration from the destinations that we visit, and we regularly gather local produce when ashore, for an authentic culinary experience back onboard. Italian food is, without doubt, the most popular and well-known cuisine in Europe, if not the entire world. Each of the 20 regions has a distinctive set of flavours, recipes, products and ingredients. From Liguria to Naples, there's more to Italy than pasta and espresso-soaked cake. The incredible tastes and smells are just some of the reasons why the coast of Italy is so popular with our guests and a favourite for Fred. Olsen.
Here's a quick look at some of the delicious food and drink native to this fascinating region.
Pesto Genovese
Geona, Liguria
Vividly green and surprisingly creamy, Genoan pesto is probably unlike anything you've tried at home. A selection of fresh ingredients, including Ligurian basil, aromatic olive oil and parmigiana regianno, are ground to a thick paste using a pestle and mortar. Traditionally, the pesto isn't cooked but is stirred into a dish at the last minute.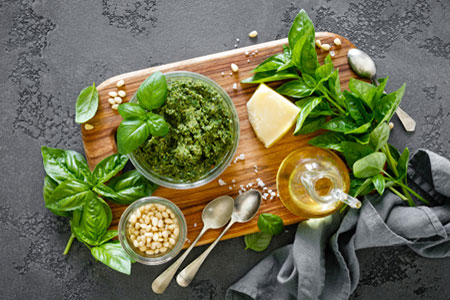 Limoncello
Sorrento/Amalfi Coast
Approaching Sorrento, the air is perfumed with the scent of citrus as the lemon trees clinging to the cliffsides, hanging heavy with fruit, throw out a delicious scent. The Amalfi region is filled with countless edible treasures and Limoncello is undoubtedly one of the most celebrated exports. Made from an infusion of lemon peel and alcohol, the sunshine-coloured digestif is best enjoyed neat and ice cold.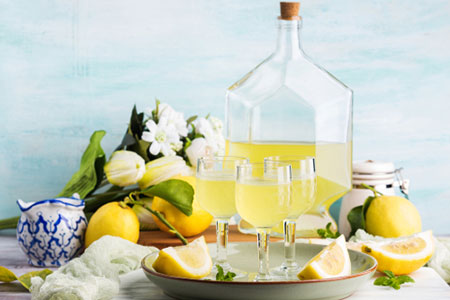 Pizza
Naples, Campania
Arguably the world's most iconic and best-loved comfort food, the original pizza was born in Naples many years ago. For the most part, pizza began as a popular commodity among the less wealthy residents of the city. In 1800s Naples, it was sold on market stalls with a diverse range of toppings from mushrooms to anchovies. Cheese was added to the mix in 1889 and the pizza we know and love today was born. Now, over 800 pizzerias in Naples alone are firing up their ovens and serving delicious Margheritas to the masses.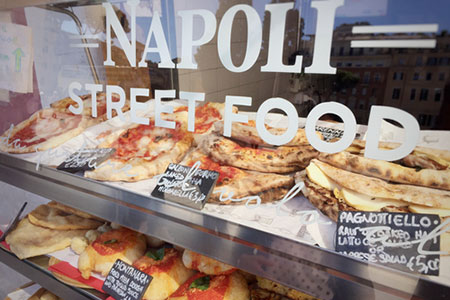 Chianti
Tuscany
When it comes to Tuscan wine, thoughts immediately fly to the area of Chianti, one of the most renowned production areas for the tradition and quality of its wines. The vibrant red wine is synonymous with the sweeping landscapes, endless vineyards and picturesque nature of the Tuscan countryside. For many, Chianti is as essential to cuisine as extra-virgin olive oil. Authentic Chianti features a black rooster symbol on its label.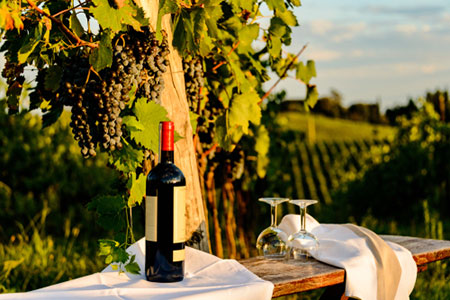 If any of the above have got your tastebuds watering, take a look at our cruises to Italy. Or, we recommend this 22-night sailing on board Boudicca, departing April 22nd to the Amalfi Coast, Tuscany and Italian Riviera.