An exciting alternative to our collection of incredible cruises from the UK, Fred. Olsen's extensive and diverse selection of inspirational fly -cruises offer our guests some of the most memorable and rewarding ways to discover iconic, far-flung destinations around the globe.
Combining the benefits of cruising with the convenience and speed of air travel, Fred. Olsen's fly-cruise holidays offer you the chance to enjoy the same destination immersion and experience the diversity that you would on an ex-UK cruise, but with less time spent travelling and with a specific focus on uncovering the very best that a particular region or country has to offer.
Fly and cruise your favourite destinations
Plus, with a choice of flying from major airports located conveniently around the UK, including Manchester, Gatwick and Glasgow, we make joining a fly-cruise easy, every step of the way.
You simply fly straight to your chosen area of interest, perhaps a region that is new to you or one you have always wanted to return to, and then embark on an adventure like no other, sailing to iconic cities or perhaps remote, idyllic islands for a taste of paradise.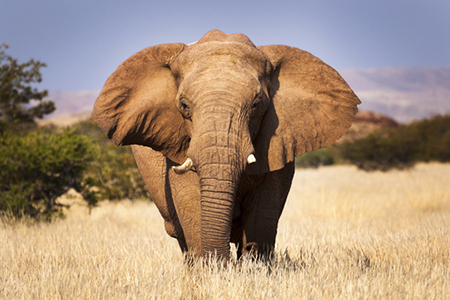 Each itinerary is packed with unmissable highlights and unique, immersive experiences, and on every fly -cruise, you'll enjoy Fred. Olsen's renowned service, food and entertainment on board your home-from-home at sea too, so you're always in for a holiday of a lifetime.
The world, within easy reach
Fred. Olsen fly-cruises are your gateway to nearly every corner of the globe. Our dedicated Destination and Itinerary Planning teams expertly craft our cruise programmes to show our guests the world, from the ancient lands of Arabia and the Middle East to the captivating countries of the Americas, from the culture-rich, simply spectacular islands of the Caribbean to the bustling metropolises of Asia and the Far East, and almost everything in between.
Book from our incredible selection of fly-cruises and you could:
Journey along South Africa's stunning southeast coast, stopping along the way to seek out 'big five' game, white rhinos, elephants and other breathtaking wildlife on safari.
Hop between the awe-inspiring Indian Ocean islands, including the Seychelles, Madagascar and Mauritius to discover dream-like beaches and landscapes, and encounter endemic fauna such as lemurs, chameleons and giant tortoises.
Head to South America to explore the snow-capped wonderlands of Patagonia; visit the fascinating Falkland Islands; or revel in the intoxicating carnival vibes of Brazil.
Explore Asia and experience India at its most spiritual and authentic; marvel at the modern magnificence of Kuala Lumpur, Singapore and Manila; or even unearth Japan's unique way of life.

Set sail from La Romana or Bridgetown and comfortably visit islands in both the eastern and western Caribbean, including Antigua, with its legendary sun-splashed beaches; vibrant Barbados; St Kitts, home to one of the world's great scenic railways; and St Lucia.
Venture all the way to the 'Land Down Under' and immerse yourself in Australia's remarkable diversity, from its beautifully unspoilt landscapes and beaches to its instantly recognisable cities, such as Sydney and Melbourne.
And much more – the choice is yours!
Enticing itineraries and so much choice – which fly-cruise will you choose?
There is a world of choice in Fred. Olsen's Fly-Cruise programme, and with so many opportunities to explore some of the most inspirational regions and destinations on earth, creating long-lasting memories along the way, the hardest part is deciding which epic, far-flung adventures you want to experience.
You can view our full Fly-Cruise programme on the Fred. Olsen website, but to help you choose your next exotic voyage, here are a few hand-picked favourites from the programme, as well as some of our most popular itineraries:
A Patagonian exploration of epic proportions, which starts in Buenos Aires, home of the Argentine Tango, and stops at glamourous Punta del Este before sailing to Chile via the Falkland Islands.
During two rare calls in the Falklands, you can unearth the disputed archipelago's dramatic history, unique culture and endemic wildlife.
That's all before four Chilean calls and unforgettable scenic cruising present chances to capture the spellbinding beauty of Lower Patagonia, the Andes and the Chilean Fjords.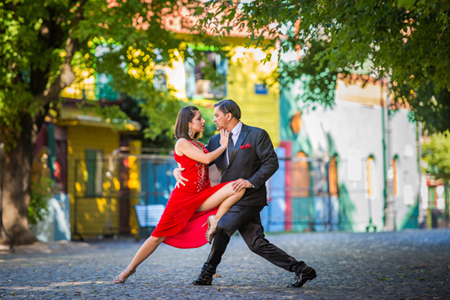 A Caribbean exploration that really goes further, venturing into the cultural countries of Central America for in-depth discovery. You can pack in so many highlights, from Mayan ruins – including iconic Chichén Itzá – in Mexico to the verdant rainforests of Costa Rica.
There are chances to take in the incredible Panama Canal and enjoy a horse-drawn carriage ride around the historic Colombian city of Cartagena de Indias too, before Curacao and Barbados await to provide an authentic taste of Caribbean culture and beauty.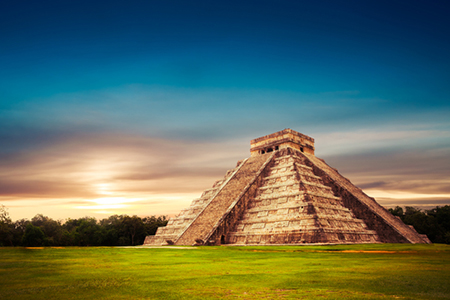 From seeking out the 'Big Five' on exhilarating safaris to exploring coral reefs teeming with tropical marine flora and fauna, you'll experience the very best of Africa's wild side.
You can tour to some of South Africa's greatest national parks and game reserves; go in search of Madagascar's native wildlife; snorkel the Indian Ocean's largest lagoon; and take a boat tour to Moyenne in the Seychelles, the breathtaking home of giant land tortoises.
What's more, there's time to take in Cape Town's iconic sites, such as Table Mountain and Boulders Beach, too.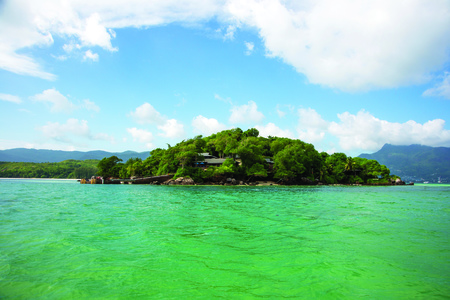 An Asian adventure to remember. Sri Lanka showcases scenic and spiritual wonders, before you enjoy the festive period on board Boudicca en route to the Far East.
From a cocktail of cultures in Penang to Kuala Lumpur's unmistakable skyline, Malaysia is sure to enthral. Then comes the crowning moment – an extended stay in Singapore, timed perfectly for an unforgettable New Year's Eve celebration.
Finally, Borneo, the Philippines and a trio of attraction-packed Japanese destinations – including Naha and Tokyo – provide countless other highlights.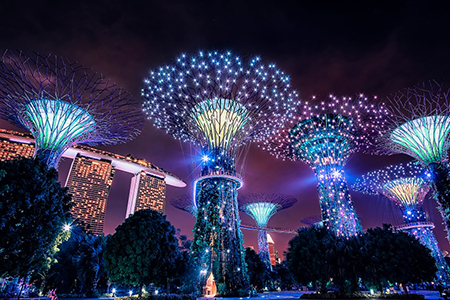 This enlightening and enriching journey around Japan's intoxicating islands is brimmed with memorable experiences allowing you to taste the country's unique way of life.
You could visit Kamakura, the place where Samurai originated, on tour; don a traditional kimono as part of a classic tea ceremony in Kobe; be captivated by charming Geishas in Tokyo; indulge with traditional sake wine and sushi; relax in Beppu's famous hot springs; and much more.
If all that wasn't enough, you'll round off your holiday with visits to the Taiwanese capital and spectacular Hong Kong too.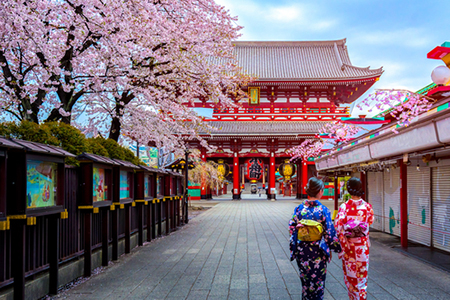 A cruise among the faraway idylls of the South Pacific is always the stuff dreams are made of. Immerse yourself in a world of pristine white-sand beaches, sparkling lagoons, coral reefs, exotic flora and fauna, and more.
The long list of paradise islands includes Tahiti, Nuku Hiva and Bora Bora, while remote Mystery Island and Savusavu – considered Fiji's 'best kept secret' – are simply unforgettable.
There are memorable experiences to treasure either side of your Polynesian discovery too, such as cruising the Panama Canal and visiting the iconic sites of Sydney.
Seven countries will captivate you in their own unique way on this enriching voyage of exploration.
A chance to experience the hustle, bustle and beauty of India – from the white-marble wonder that is the Taj Mahal to the vibrant city life of Mumbai – comes first.
The highlights of Jordan and Israel meanwhile include the hallowed sites of Petra and Jerusalem; sandwiched between is an unforgettable sailing of the Suez Canal.
Sailing back to the UK, you'll finally visit a triumvirate of Mediterranean destinations – Cyprus, Malta and Spain – for a perfect conclusion to your holiday.