One of Fred. Olsen's fleet of four smaller, friendlier cruise ships, classically styled Braemar is renowned for offering unique experiences to its guests, indulging them with an intimate glimpse of beautiful destinations and taking them closer to unforgettable sights and authentic experiences.
Thanks to the ship's smaller size, Braemar also provides an uncrowded, comfortable and relaxing space for guests to enjoy a memorable, carefree cruise holiday, with award-winning service, fine dining and fantastic entertainment specially tailored to cater to all on board.
Expertly crafted, Braemar's cruise itineraries include a diverse selection of sailings to incredible destinations around the globe, such as the
Sunsets & Cities of the Mediterranean Brought Closer which offers an opportunity to explore the magnificent French city of Marseille. Offering momentous history and vibrant cultures, while also serving as a gateway to Provence, Marseille is an undoubted highlight of this voyage.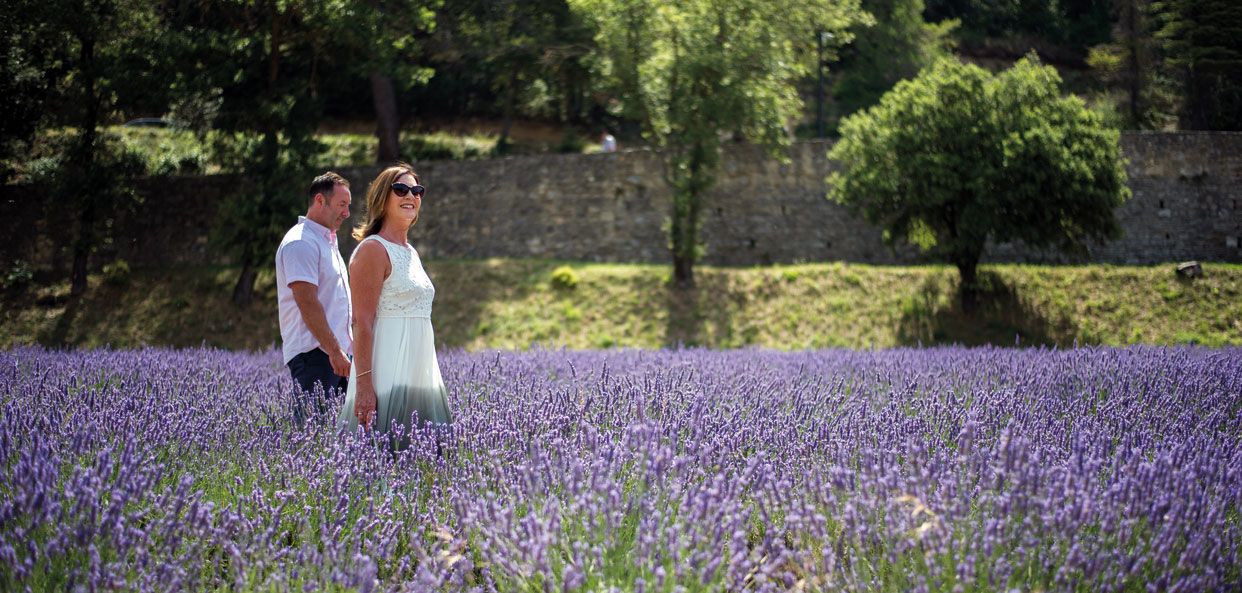 Seamlessly blending grit and grandeur together, Marseille is a city that overflows in cultural confidence and boasts a rich and engrossing history dating back to classical Greece.
Often perceived as an edgier city, Marseille is picturesque and seductive, presenting a crossroad of modernity and classicism showcased through its bustling social scene and beautiful buildings.
As France's oldest and second largest city, Marseille houses many significant museums, buildings and monuments. This collection of cultural, architectural and historical gems catch the attention of every visitor and were a major influence in UNESCO's decisions to declare Marseille the European Capital of Culture in 2013.
Blossoming ever since - the city offers a plethora of places and activities for guests to enjoy allowing them to relish in the brawling beat of the big port city.
As the very heart of Marseille, Le Vieux Port, also known as the Old Port, has culminated a long-standing reputation for its picturesque views and for being the epicentre of cultural and social integration.
Ships have docked for millennia at Marseille's Old Port, bringing much commercial success, and its significance only continues to grow as the most famous port in France.
Offering a thriving harbour for fishing boats and an incredible array of restaurants, brasseries and activities for all to enjoy, the Old Port stands strong as the heart of the bustling city.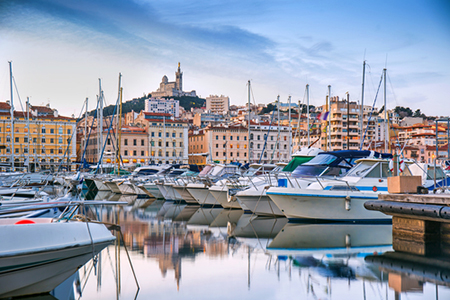 Take the time to enjoy the colourful fish market situated at the Old Port and try some gorgeous fresh seafood.
Basilique Notre Dame de la Garde
Occupying Marseille's highest point, La Garde, the opulent 19th century Basilique Notre Dame is one of the most visited icons within the city.
The Basilique looks down protectively over Marseille, providing breath-taking panoramic views of the entire Phoceaen city, whilst offering an exceptional parenthesis far from the bustle of the crowd.
Revered for its vibrant beauty, the Basilica is an amalgamation of Romano-Byzantine architecture. With its intricate mosaic design and striking multi-coloured stonework that is ornamented throughout the church, its lavish design proves to be nothing short of awe-inspiring.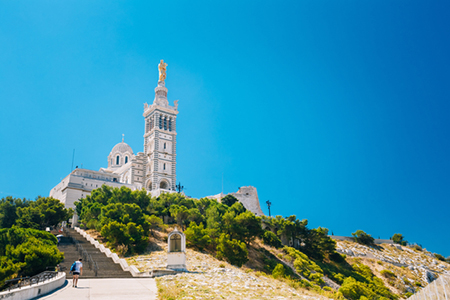 Musee des Civilisations de l'Europe et de la Mediterranee
MuCEM, for short, is Marseille's greatest museum.
Shedding light on the ancient foundations of this cradle of civilisation and its running history until the present day, the museum successfully explores the many facets of the Mediterranean culture.
MuCEM spans across three entire buildings overlooking the sea, all of which are covered with an intricate honeycomb lace that glows when the sun goes down, making it a remarkable sight.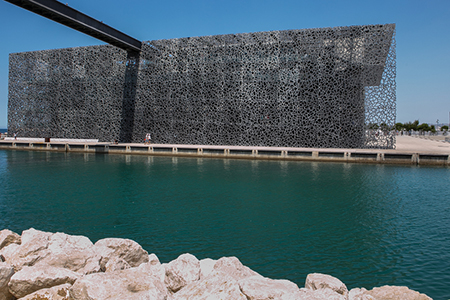 Splendidly situated on a hillside above the Vieux Port, La Panier is a must-see when in Marseille.
As the cultural heart and historical centre of the city, La Panier neighbourhood provides an authentic charm through its multi-ethnic and artistic character.
Within the neighbourhood's narrow interlaced streets and pleasant squares, you'll find plenty of authentic Algerian cuisine, local artisan boutiques, art galleries and gourmet food shops.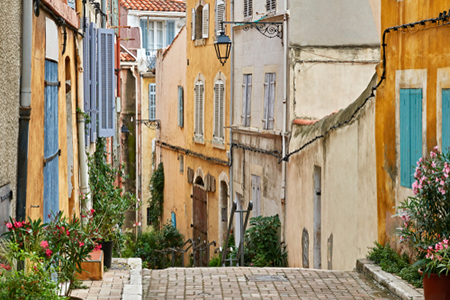 Be sure to explore areas such as place de Lenche which provides a fantastic view of the church and where the famous 'la Bonne Mere' restaurant sits.
With Braemar's ability to sail straight into beautiful port cities and nestle in the heart of the grandeur and culture, guests on board can revel in being situated right in the innermost cities.
Whilst enjoying incredible locations, guests can also enjoy the luxuries on board, including the finest bars, restaurants and activities, all specially selected and delivered by our friendly staff.