At Fred. Olsen, we promote a different approach to cruising, one where you'll find a welcoming home-from-home atmosphere, smiling staff who remember your name, and like-minded guests with whom you can share a story with.
For 2019, almost every port in Braemar's cruise programme for UK departures is one where we can take you closer. In Copenhagen, Braemar can sail into the city centre, just a five-minute walk from the iconic Little mermaid statue; and in Norway, where possible, we will divert into small fjords, taking you straight into the heart of your chosen region.
As Braemar is the shallowest of our four ocean-going ships, meaning it's ideal for cruising rivers and taking you closer to epicentre of towns and cities across Europe and beyond.
Here's some of the advantages of choosing our smaller, friendlier ship when sailing from Southampton in 2019:
Malaga
Braemar is under the 200m limit set for docking alongside the beautiful promenade in Malaga. This means a wealth of cultural, historical and architectural treasures are a mere stone's throw away.
To visit Malaga on board Braemar, take a look at the cruises below: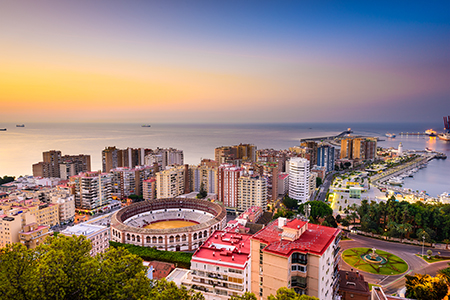 St. Petersburg
There's a treasure trove of iconic landmarks and spectacular gold-clad architecture to admire in St. Petersburg; as Braemar docks within clear sight of this captivating city.
To visit St. Petersburg on board Braemar, see the below cruises: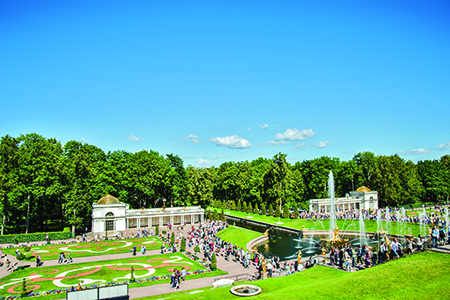 Karmsund
Larger ships have to spend more time out in the open sea to pass by Karmoey in Norway. On a Braemar cruise to this beautiful region you can enjoy memorable scenic cruising through Karmsund and pass under the low Karmsund Bridge.
To visit Karmsund on board Braemar, see the below cruise: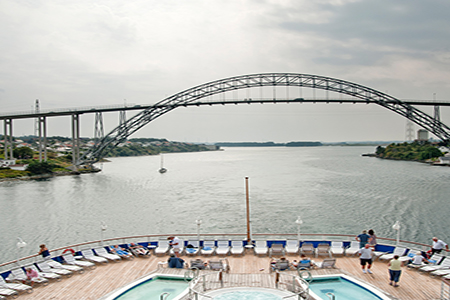 Corinth Canal
Guests on board Braemar can experience the thrill of transiting the Corinth Canal as she glides between the towering cliffs with rock-faces seeming close enough to touch. She is set to break the record for being the largest ship to sail through this piece of outstanding engineering.
Cruise M1925 – Greek Islands & Corinth Canal, has sold out, but please call to be added to our waitlist.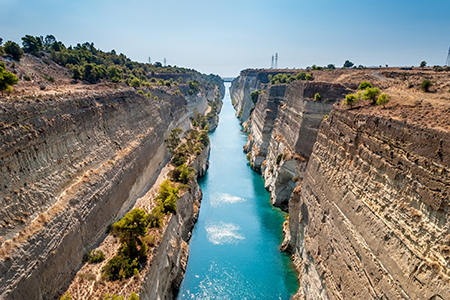 Guadalquivir River
Braemar is able to sail 49 nautical miles up the low-lying Guadalquivir River into Seville, passing by Donana National Park – a feat only smaller ships can achieve.

To cruise along this stunning river, take a look at the following cruises: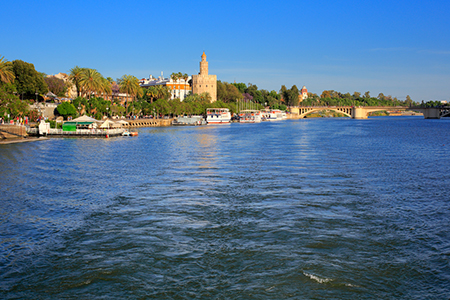 Marseille
Due to Braemar's smaller size, she is able to dock just a 10 minute walk away from some of the most fabulous restaurants, stunning marina and impressive cathedral in Marseille.
To visit Marseille on board Braemar, take a look at the tempting cruise below.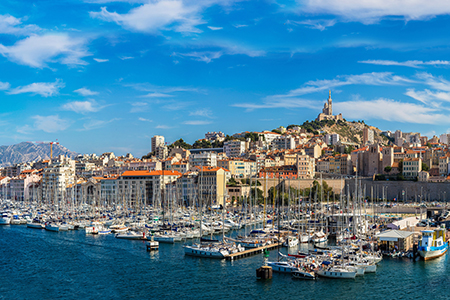 Copenhagen
The stunning royal palaces and castles of Copenhagen are all within easy reach of Braemar's city centre docking location.
Experience Copenhagen on board the following Braemar cruises: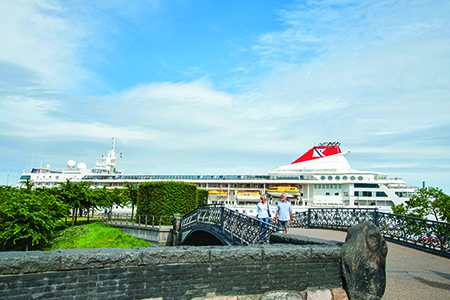 Lysefjord
Braemar's shorter and shallower dimensions come into their own in Norway. Sail along the stunning and steep-sided Lysefjord, which is restricted to others by the 50m-tall bridge at its entrance.
Experience Lysefjord on board Braemar on the following cruises: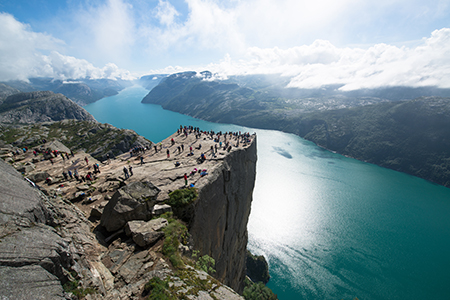 Kiel Canal
Sailing slowly along the Kiel Canal is a scenic cruising experience you wouldn't want to miss. Braemar is able to cut through the picturesque German landscape amongst the pretty villages and countryside.
To experience this on board Braemar, take a look at the following cruises:
Travemünde
Due to the smaller size of Braemar, she is able to dock just a five-minute walk away from the front promenade and beach in historic Travemünde.
Cruise to Travemünde on board Braemar on the following cruises: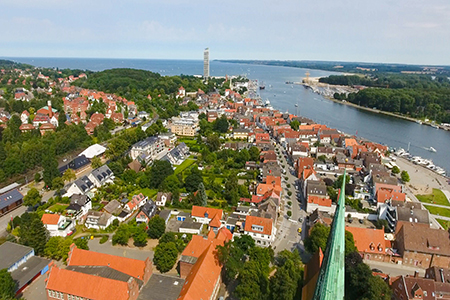 Bordeaux
Braemar can sail the tidally restricted rivers to dock alongside the promenade in Bordeaux's beautiful city centre, and can even sail under the Pont Jacques Chaban-Delmas vertical lift bridge. The distance from the ship to the city is only the length of the gangway.
To experience beautiful Bordeaux on board Braemar, take a look at the following cruises: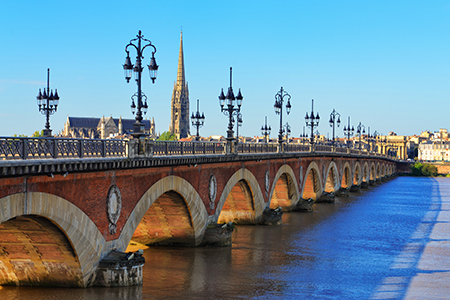 "Fred. Olsen certainly live up to their motto of bringing the world closer – we docked in the heart of each city". (Feefo independent reviews).