In May 2017 Fred. Olsen Cruise Lines were delighted to launch a brand new programme of spectacular European river cruises, featuring unforgettable journeys along the Rhine, Main, Moselle and Danube rivers to be experienced on board Brabant – our first-ever dedicated river cruising boat – in 2018.
In keeping with the experience offered on Fred. Olsen's ocean cruises, we have carefully planned every aspect of these stunning river cruises to ensure that you and your fellow, like-minded guests enjoy an inspirational journey every time.
From the moment you step on board Brabant to the moment you disembark after an incredible river cruise adventure, you'll experience the essence of what cruising with Fred. Olsen is about. The time spent sailing breathtaking waterways, as well as the time spent ashore exploring some of the world's most beautiful, interesting and exciting destinations, will be equally as rewarding.
We're extremely proud of our brand new river cruising programme and can't wait to share many memorable moments with you in 2018. In the meantime, be sure to find out more about Brabant, our European river cruises and our 'top experiences' below. We hope this taste of what to expect when you cruise with Fred. Olsen leaves you as excited to set sail as we are…
Introducing Brabant…
Smaller-sized and classically designed, Brabant lends herself perfectly to Fred. Olsen's approach to cruising and is very much in keeping with our fleet of ocean-going cruise ships.
Built in 2006, our dedicated river cruising boat is an elegant vessel featuring bright and spacious public areas and 79 well-equipped rooms and suites providing comfortable accommodation for around 150 guests. Brabant's intimate, welcoming ambience and ample space ensures you'll always find somewhere to relax and make the most of the river cruise experience.
And, thanks to her compact dimensions, Brabant can not only bring you closer to some of Europe's most breathtaking river scenery and cities, but also guide you along spellbinding, size-restricted sections of rivers and call into destinations that larger boats can't access. So, no matter which incredible Fred. Olsen river cruise you choose, you're in for a very special experience aboard Brabant.
Inspirational journeys…
We believe that we have crafted the perfect formula to ensure that our guests enjoy an inspirational, highly rewarding and simply unforgettable experience on all of our carefully and expertly planned river cruises.
Combining memorable daytime scenic cruising of some of Europe's most beautiful rivers and calls into captivating capital cities, fairytale-esque towns situated in the heart of picturesque valleys and charming villages, every Fred. Olsen river cruise itinerary presents chances to immerse yourself in breathtaking natural beauty, fascinating history and engrossing culture.
You could opt to glide effortlessly along the majestic Danube and take in German gems such as medieval Regensburg and pretty Passau; be captivated by the diversity of Austria, home of the stunning Schlögener Schlinge, UNESCO-listed Wachau Valley and sparkling Vienna; visit Budapest – the 'pearl of the Danube' – in Hungary; and much more. You could even tour to the Danube Delta Biosphere Reserve from St Gheorghe, Romania.
Alternatively you could uncover the delights of the Rhine, such as Cologne and its awe-inspiring cathedral, the Rhine Gorge and the stunning French city of Strasbourg; venture along the Main through the unspoilt landscapes of the Main Valley and Middle Main Quadrangle to picture-perfect historic towns including Bamberg and Miltenberg. There are opportunities to marvel at the Moselle's world-famous vineyards, lush forested valleys and centuries-old villages too.
There will be rewards throughout every Fred. Olsen European river cruise, so no matter which itinerary you choose you're sure to make memories that will last a lifetime. Click here to view our full programme of 2018 Brabant river cruises.
Fred. Olsen's top European river cruise experiences…
With so many incredible European river cruise itineraries and unforgettable experiences to choose from, we understand that it may be difficult for you to choose which river cruises to book. With this in mind we have selected six of the top experiences that you could enjoy when you take a river cruise on board Brabant…
Boat safari in the Danube Delta:
During our calls at St Gheorghe, Romania you can opt to take a highly recommended boat safari tour into the beautiful, UNESCO-listed Danube Delta Biosphere Reserve. This 2,200 square-mile natural wonderland is a haven for wildlife enthusiasts, as it boasts a spectacular array of fauna and flora. From aboard the boat you can marvel at the lush-green marshes and forests, and look out for pelicans, cormorants and many other interesting bird species.
The optional Danube Delta boat safari tour is available on river cruises R1807, R1830 & R180709.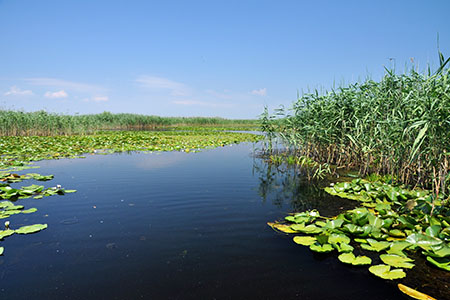 Music in Vienna:
Not many cities can conjure up thoughts of impressive architecture and classical music quite like Vienna, and with Fred. Olsen you can experience the very best sights and sounds of the spectacular Austrian capital. On selected cruises you can enjoy an unforgettable evening taking in the city's stunning palaces and magnificent concert halls, and relaxing to the soothing, operatic sounds of waltzes, arias, polkas and duets, as well as operetta and piano concerto melodies.
The optional shore tour to experience 'The Sound of Vienna' is available on river cruises R1808 and R1829.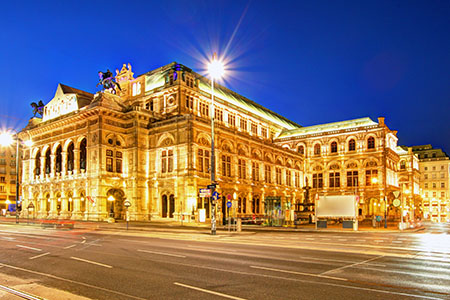 Stroll through the Keukenhof Gardens:
Whether you are a gardening enthusiast, or are simply looking for a unique and memorable experience during a call at Amsterdam, a stroll through the Keukenhof Flower Garden is a 'must-do'. Displaying approximately seven million tulips of various colours and varieties, the Keukenhof – which at 32 hectares is one of the world's largest botanical gardens – is the best place to see the Netherlands' iconic flower in bloom, especially in the spring.
Optional shore tours to Keukenhof are available on a selection of river cruises visiting Amsterdam.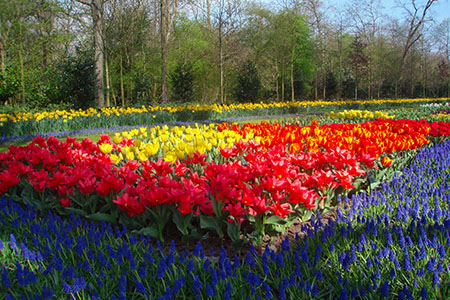 Explore the stunning city of Strasbourg:
Stylish Strasbourg – the capital of France's picturesque Alsace region – is one of the most important, attraction-packed and captivating cities in Europe. A multitude of impressive sights and 'must-do' experiences await discovery here, from the historic delights of the Petite France quarter – situated within the UNESCO-listed World Heritage Site of Grande Île – to the modern architecture of the bustling European Quarter. Among the many highlights are the magnificent Cathédrale Notre-Dame, Palais Rohan and mesmerising Kammerzell House.
Take the chance to explore this wonderful city on Fred. Olsen Rhine river cruises to Strasbourg.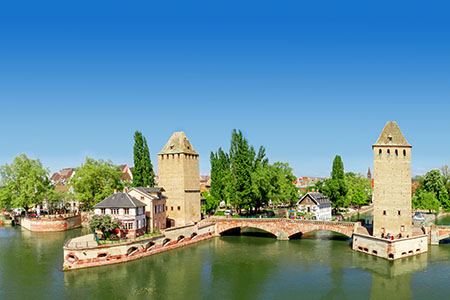 The vineyards of the Rhine Valley:
Synonymous with great tasting wine and stunning scenery, the Rhine Valley is without doubt one of Germany's most famous and most beautiful regions. Cruise along the Rhine River on board Brabant and you can enjoy unspoilt views of colourful terraced vineyards, quaint villages overlooked by towering castles and medieval church spires, and lush-green forested landscapes. On optional shore tours you'll will also have chances to go ashore to learn more about the Rhine Valley vineyards and of course sample some of the Rhine's finest wine.
Discover the delights of the Rhine Valley on selected Fred. Olsen Rhine river cruises.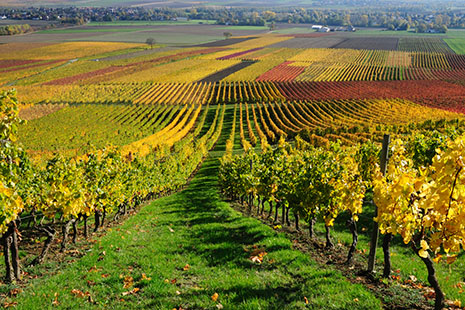 Cruising the Moselle Valley:
The Moselle Valley is one of Germany's most beautiful river valleys and there's no better way to appreciate the scenic splendour of this stunning region than from the water. You can relax on board Brabant as she glides slowly along the Moselle and marvel at the valley's picture-postcard towns and villages, magnificent castles and steep vineyards. Calls at enchanting destinations such as Cochem, Koblenz and Bernkastel present chances to see the delights of the Moselle up-close too.
Experience the breathtaking Moselle Valley on selected Fred. Olsen river cruises along the Moselle.