A Fred. Olsen cruise really is like no other. While many companies are building bigger ships, to carry more and more guests - we proudly offer an alternative cruising experience. We advocate the advantages of smaller ship cruising, along with the traditional essence of cruising.
With a rating of 4.5 out of 5 from over 30,000 independent reviews and the reassurance of our Enjoyment Promise, it's perhaps no surprise that over half the holidaymakers on our sailings are returning guests!
Here are just a few of the reasons guests choose Fred. Olsen:
Service with a smile
Our attentive staff – with their warm and welcoming personalities – are always the most highly-rated aspect of the whole experience. This year 97% of guests rated our staff 'excellent' or 'good'.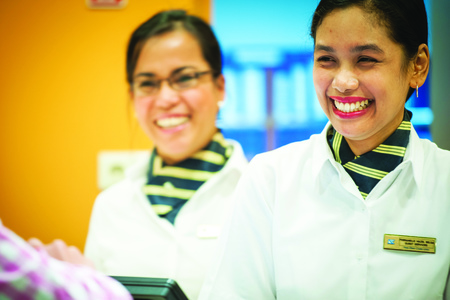 Food, glorious food
Dining on board is sure to be one of the highlights of your holiday. Our high-quality cuisine is a real treat to look forward to, whether you're indulging in a sumptuous five-course á la carte dinner or raiding the late-night buffet!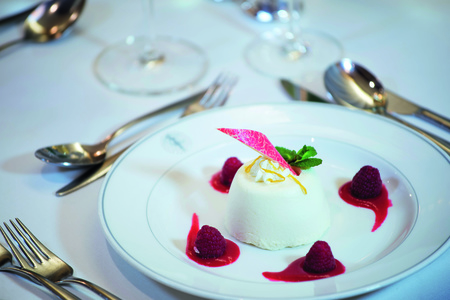 Scenic cruising with smaller ships
Our ships navigate some of the world's most beautiful waterways, many of which are out of reach to larger vessels. Fred. Olsen guests consistently rate scenic cruising one of the best elements of their holiday, which gives an altogether better experience than sailing out to open sea between ports.
Taking you closer
Our itinerary planning team is dedicated to taking you closer. A shining example is that almost every port in Braemar's 2019 programme of Southampton departures sails straight to the heart of your destinations, so you can stroll to the highlights from the end of the gangway. Plus, our all-new RIBs (Rigid Inflatable Boats) offer the chance to get even closer to sights or experiences on or by the ocean that regular cruise line guests never see.
You
You, together with your like-minded fellow travellers, help craft a convivial atmosphere on board. Enhanced by our smaller ships and friendly staff, this creates an experience that's unique to Fred. Olsen Cruise Lines.